Which is better for wall -mounted furnaces? A.O. Smith's "Zero Cold Water" series wall -hanging boiler is worth buying
At present, there are many types of wall -hung boilers on the market. Which wall -hung boiler brand is good? If you have such questions, you may wish to understand the "zero -cold water heating stove" launched by A.O. Smith, even in the cold winter, you can feel comfortable temperature.
How to have both wall -mounted boilers with heating and hot water double comfort has always been a problem that plagues the heating industry. In recent years, consumers have more stricter requirements for hot water comfort. Many users generally choose to install the water -return pipe with an external circulation pump or use a small kitchen treasure in order to achieve the hot water circulation of the whole house. It is not convenient and fast in use.
Faced with the pain points of the user's use process, A.O. Smith changed its conventional and focused on research and development. It made breakthroughs in the combination of heating and zero -cold water bathing function. Not only does hot water open and heat, but also the synchronization cycle of heating and hot water in life becomes possible. It is possible to break through the industry problems with innovation to meet the true needs of consumers and improve the comfortable experience.
A.O. Smith's "Zero Cold Water" series wall -hanging boiler through the patent "single -pipe cruise is the heat system", which completely bid farewell to the embarrassment of the faucet waiting for hot water during the bath, breaking through the installation restrictions of the traditional water return pipe, configured three types of cruise preheating mode, which is convenient for convenience Quick and stable performance. The renovated house can also be installed immediately for a comfortable experience. A.O. Smith's "zero -cold water" series of wall -hung boilers innovatively developed the dual -threaded automatic distribution system, which solves the technical difficulties of preheating and heating in life, warm and comfortable.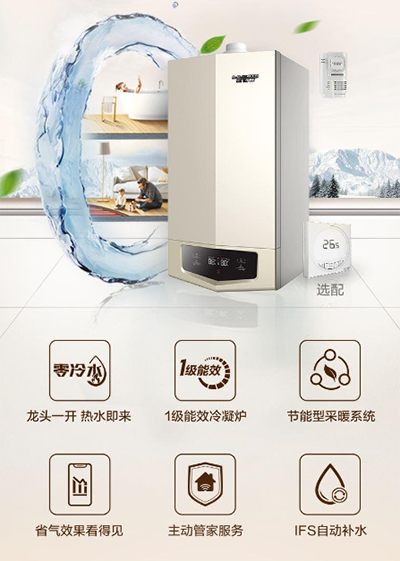 A.O. Smith's "zero -cold water" series wall -hanging boiler has four major technical advantages to meet the various needs of consumers.
1. Precise adjustment of 4 -stage combustion, the temperature of hot water is appropriate
Innovate the 4 -stage upgrade combustion technology. Through accurate firepower control and water volume adjustment and accurate matching, the power output of 5%to 100%ultra -wide domain, the minimum power is as low as 1.8kW. The temperature of the water in summer is too high, and it can also ensure that the water temperature is constant and comfortable, and you are comfortable to bathe.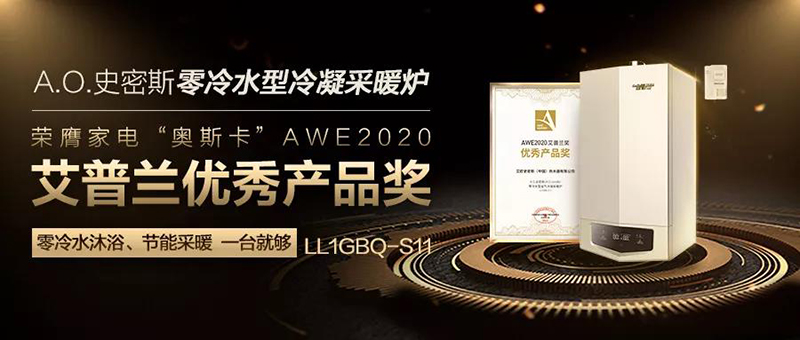 Second, technical guarantee, safe saving heart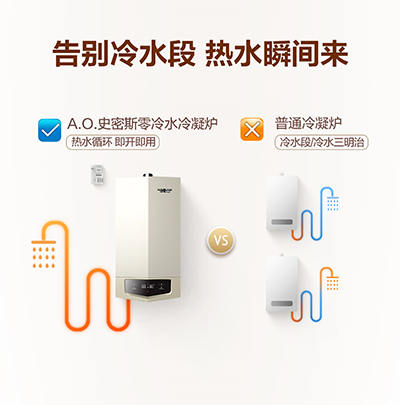 The US patent carbon monoxide safety protection system is adopted, separated installation, high -level monitoring, comprehensively eliminating the hidden danger of carbon monoxide poisoning, truly effectively protecting the safety of family members, and worry -free use.
Third, intelligent control, convenient energy saving
Adopting the intelligent WIFI control system, users can adjust the settings on demand anytime, anywhere, to achieve intelligent linkage remote control, and create an intelligent life experience.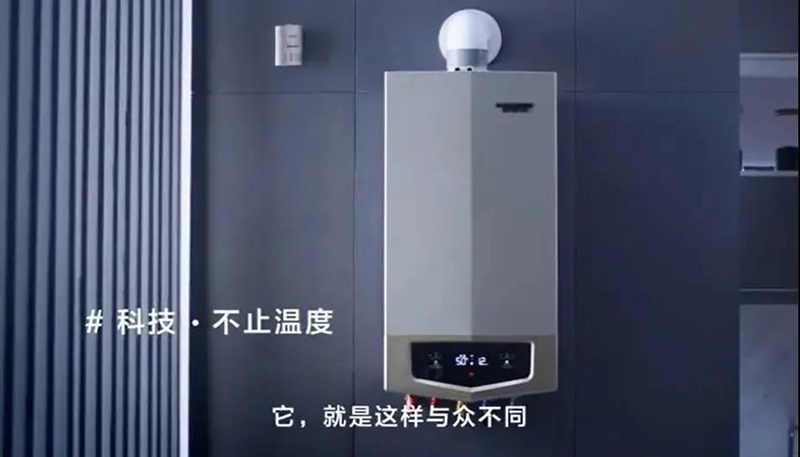 Fourth, intelligent self -replenishment, worry -saving is guaranteed
A.O. Smith's "zero -cold water" series wall -hanging boilers adopt IFS self -replenishment system to avoid manual operation, ensure the balance of water pressure in the system, and operate more stable safety.
The four major technical blessings, intelligent integration, one to do, A.O. Smith zero -cold water -type gas heating hot water dual -use furnace is a black technology product in the heating field, bringing more comfortable heating and thermal water experience to you and family members.
Which is better for wall -mounted furnaces? A.O. Smith's "Zero Cold Water" series wall -hanging boiler is worth buying
Which is better for wall -mounted furnaces? A.O. Smith's "Zero Cold Water" series wall -hanging boiler is worth buying
Which is better for wall -mounted furnaces? A.O. Smith's "Zero Cold Water" series wall -hanging boiler is worth buying
Which is better for wall -mounted furnaces? A.O. Smith's "Zero Cold Water" series wall -hanging boiler is worth buying