Advantages that cannot be copied — American light luxury
From the perspective of the apartment map, this house is a three -bedroom and two halls, with children's rooms, elderly rooms, and double balconies
Graphic design drawing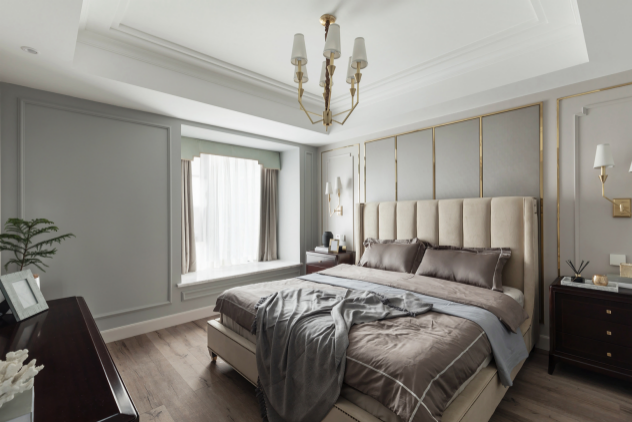 The area is large.
The overall decoration style is American light luxury. The American style is often dominated by uninhibited ways. There are not many modifications and restraints of work, and more attention to the quality of life. Therefore, most furniture is mainly light luxury. This set of high -level sense is visible.
The background wall of the living room is mainly light coffee color, with the main sofa of the haze blue and light gray sofa. A large carpet is placed in the middle. It is a common match, which is relatively simple and warm. The ground uses irregular gray marble.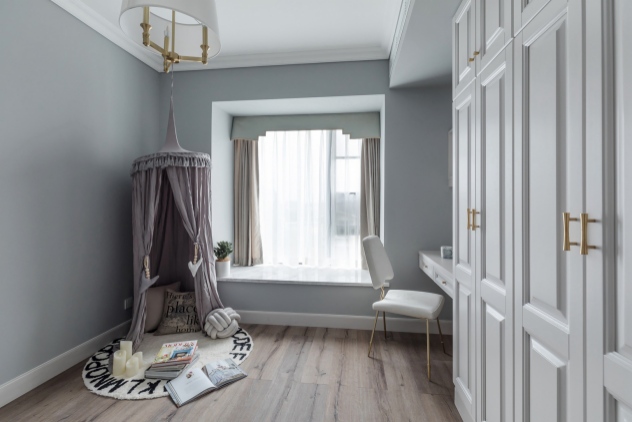 living room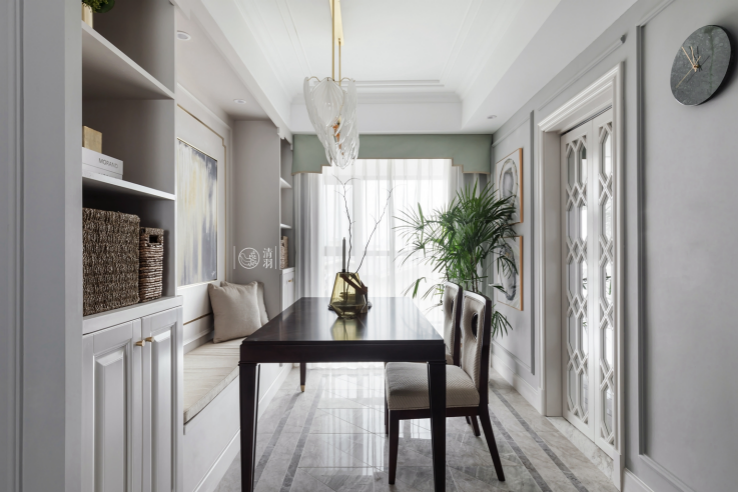 The living room and the balcony are opened, and the lighting is better.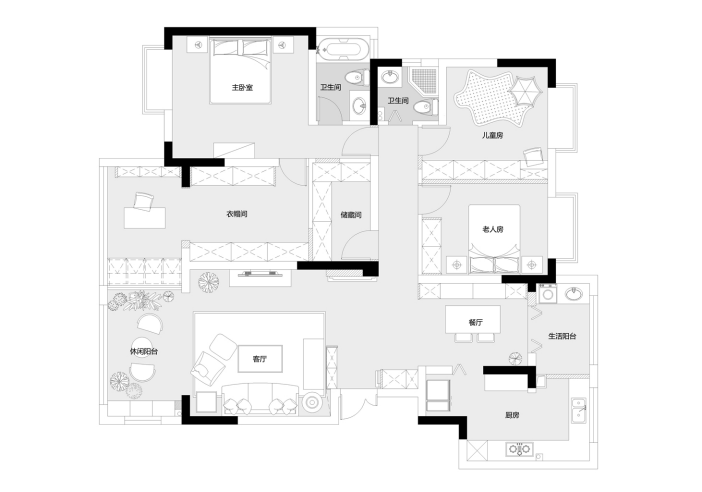 The restaurant is open. The black and simple long table with marble tiles is more advanced.
Dining room
The cabinet of the kitchen is black, with wooden floors, giving people a more visual space
kitchen
The master bedroom is simple and clear, with a larger cloakroom, extending to it, and there is a place where the office, larger floor -to -ceiling windows, and the lighting is particularly good.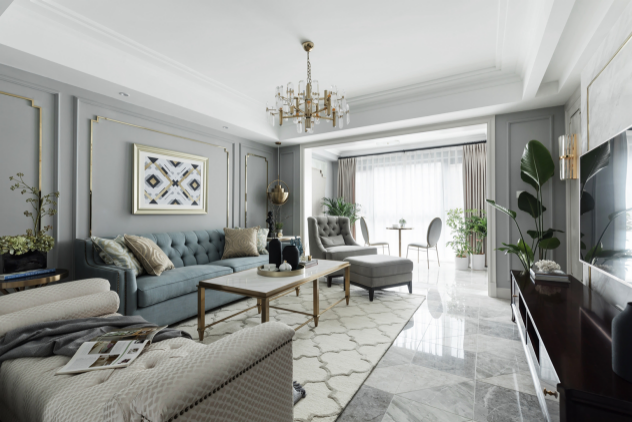 Master bedroom
Office area
The hue of the old man's room is in line with the old man's stability. The bedding is mainly dark wood color, and there is no too much decoration.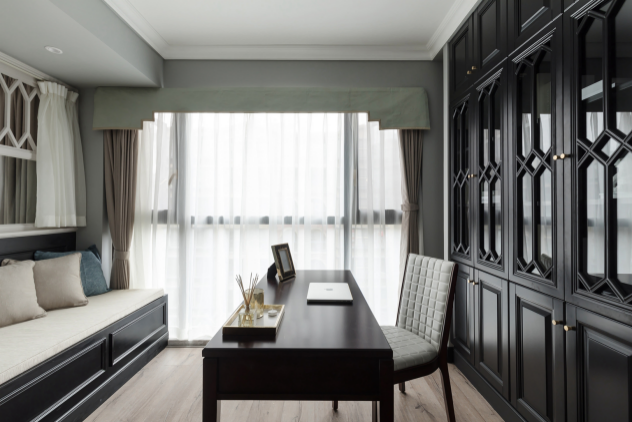 Elderly housing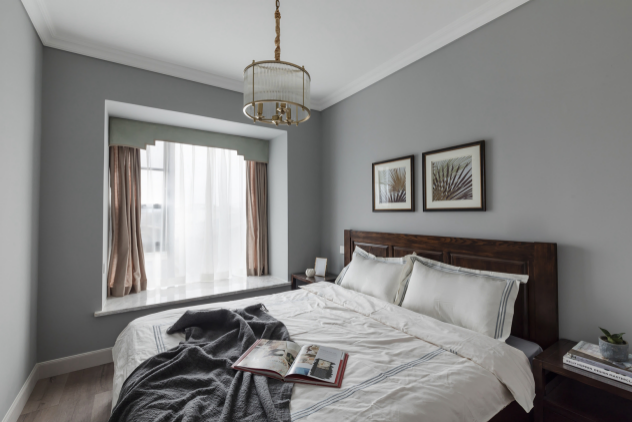 At first glance, the children's room was a small princess's room. The curtains were mainly pale pink. They were more sweet and equipped with desks learned by children.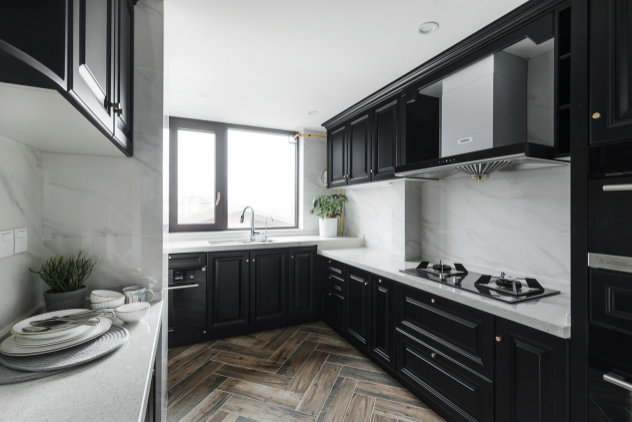 Children's room