Spin may be the coolest mini fireplace in history
A portable fireplace, abandoning an old flame, forming a hot vortex,
Spin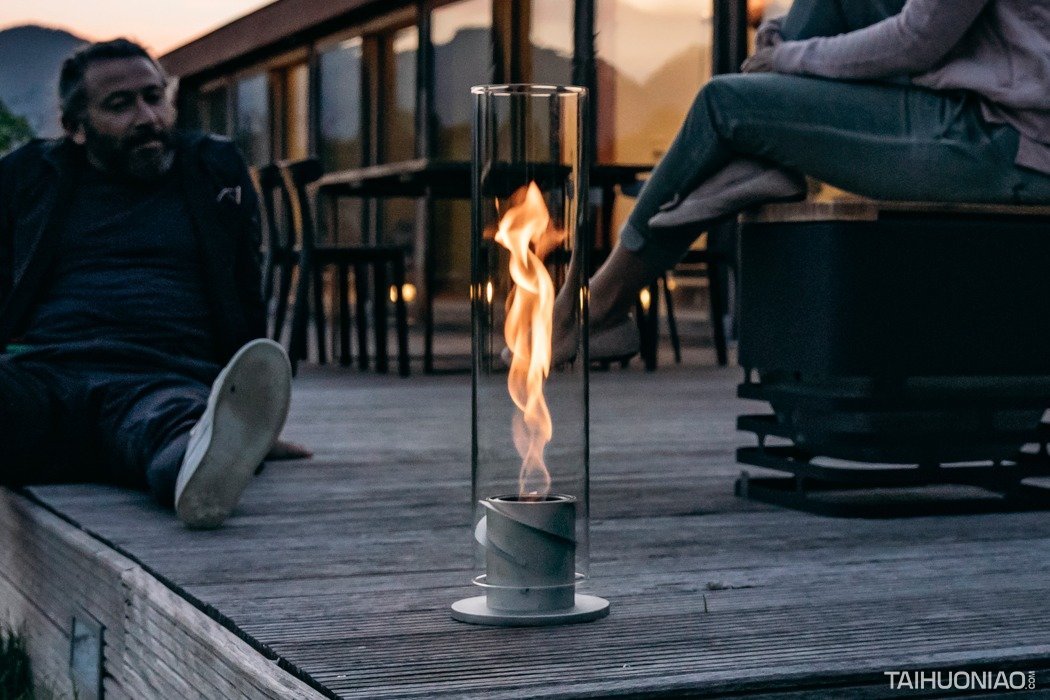 Absolutely attractive, it can be used indoors or outdoors. It has a base that can accommodate the ignition device, as well as an optional glass cover, can help expand the flame and make the eddy current more obvious.
The principle of Spin is to use three guides to rotate the air before reaching the flame. The thermal rise of the flame itself allows air to accelerate, forming a combustible vortex, the chimney effect produced by the SPIN's glass tube increases by 500% without any additional energy, so that the vortex is significantly increased.
Spin also includes a "fire extinguisher cover made from stainless steel, you can put it directly on the top of the glass tube, so you can break the air flow, extinguish the flame.
For a portable fireplace, Spin is a fairly neat and beautiful device, which also gives you an extra advantage is "fireworks lighting". It uses
A can 500 ml of biological ethanol gel, 100% environmentally friendly cleaning energy when burning
. In fact, the only by-product of the combustion biological ethanol gel is steam. Simply put the tin into the rotation, ignite it. The rotating guide plate immediately begins to guide the flame into the vortex (using a glass cover to further strengthen the effect).
Whether it is in the outdoor or indoor, Spin is perfect, it has two bases (one ordinary, a high), can be placed on any surface, there is a garden base, you can turn it into a Tiki flashlight You can plant it on the ground. Spin's fuel can continue to burn 1.5-2 hours, which is a mini fireplace that is very attractive to eyeballs, which not only provides warmth and light, but also creates a charming flame whirlpool, it is absolutely worth appreciating.
Designer: Christian Wassermann and Thomas Kaiser of Hofat
At present, the product is in Kickstar, priced at $ 101 (about RMB 678).
Spin standard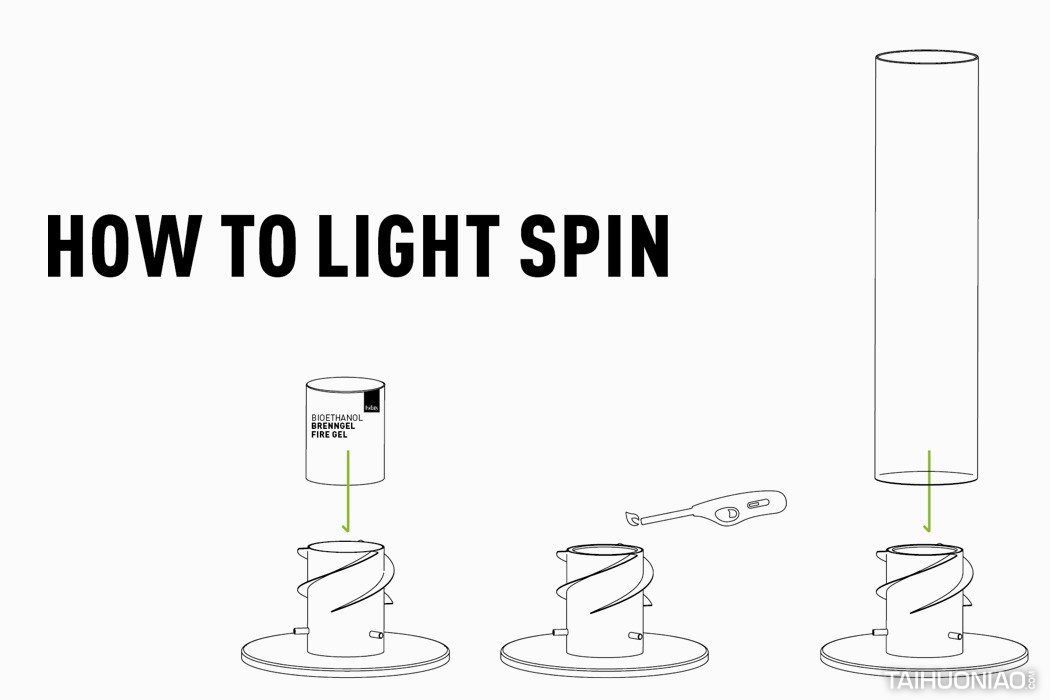 – Indoor * and outdoor * use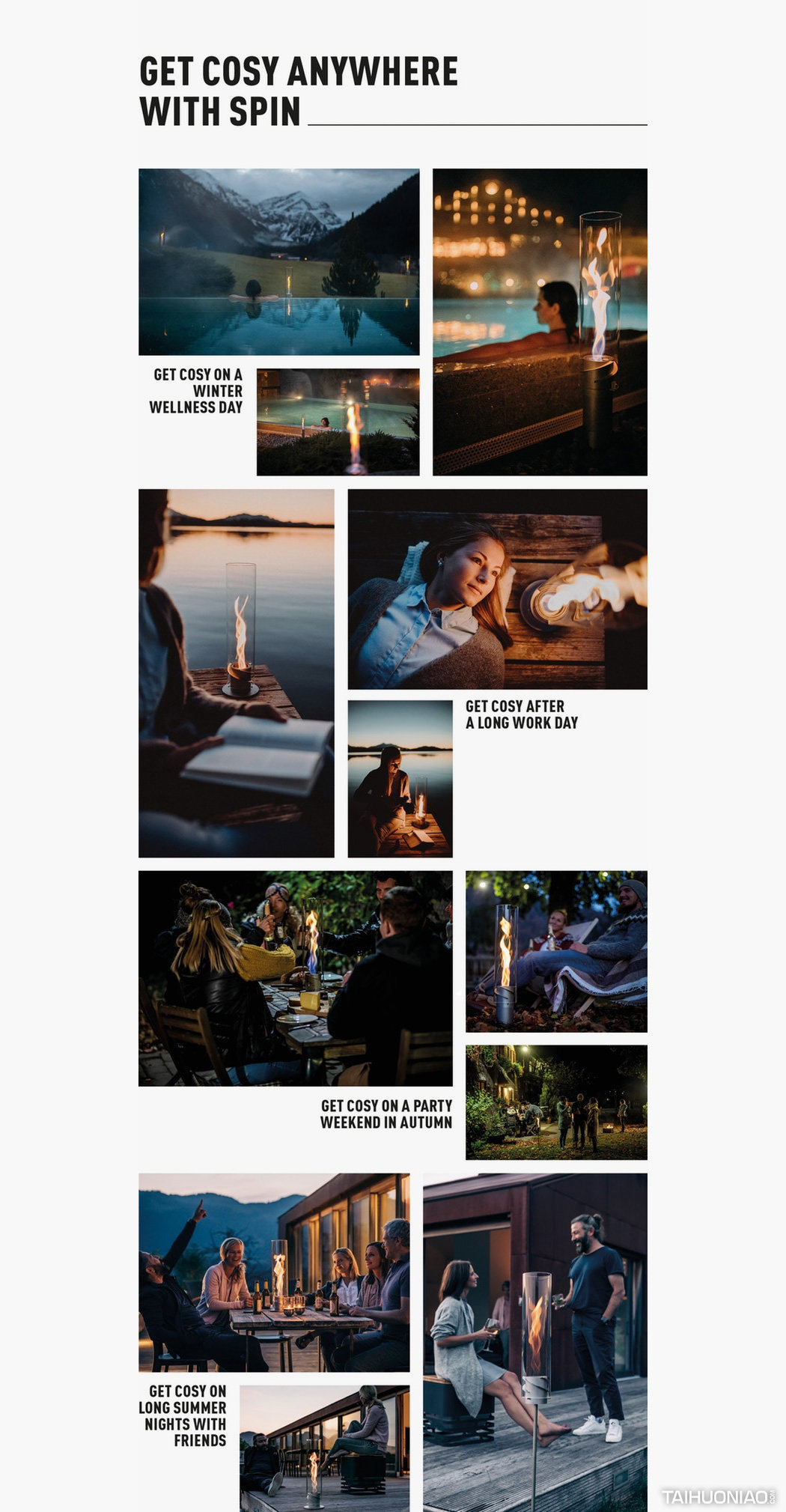 – Rugged and safe bracket, rugged base (in line with DIN EN 16647 high safety standards)
– The base has anti-slip and surface protection
– Biurn time of each bioacemic can: 1.5 hours (using Höfats bioacemic can *)
– including stainless steel fire extinguisher cover
– Stainless steel base
– extremely hot-resistant boric silicon glass cylindrical tube
– Optional accessories: extremely hot-resistant boric silicon glass cylindrical tube, plug-in lever, bioacemic can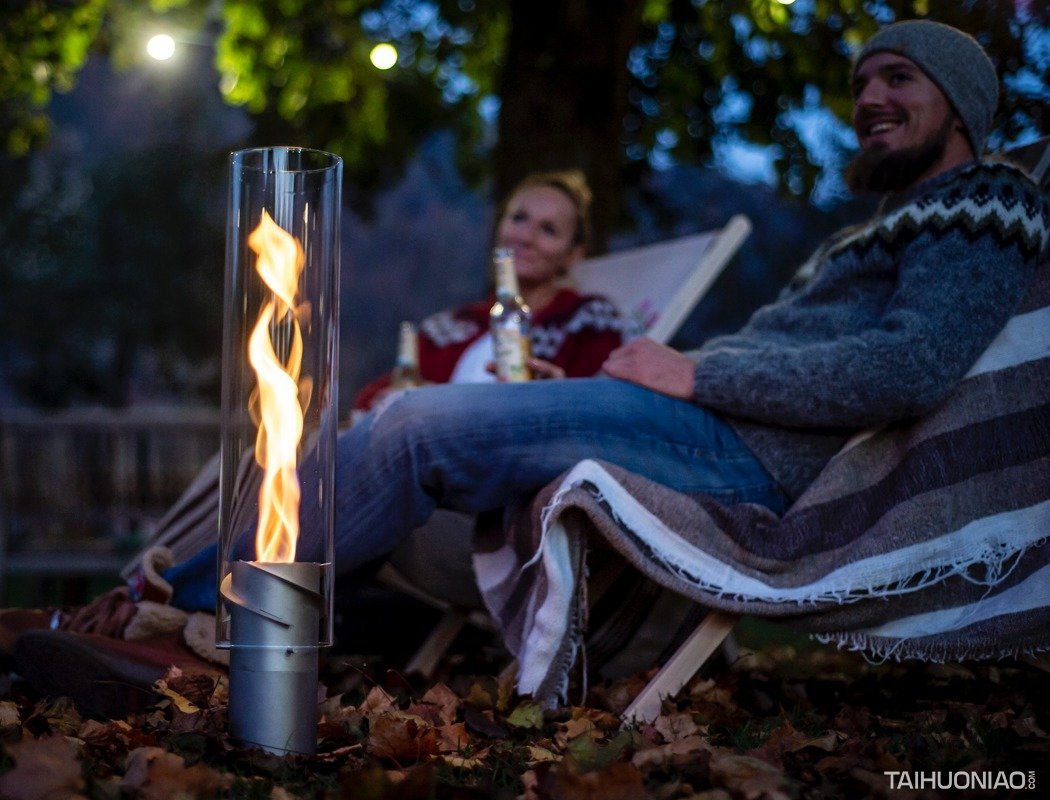 – Base: 23 cm, glass tube: 12 cm in diameter, 54 cm high, 4.1 kg / total 72 x 27 x 27 cm, 5.6 kg
Rotating bracket height
With its basic expansion, Spin also looks great when standing. By tightening the scaffold, turn your desk lamp into a garden light, no tools!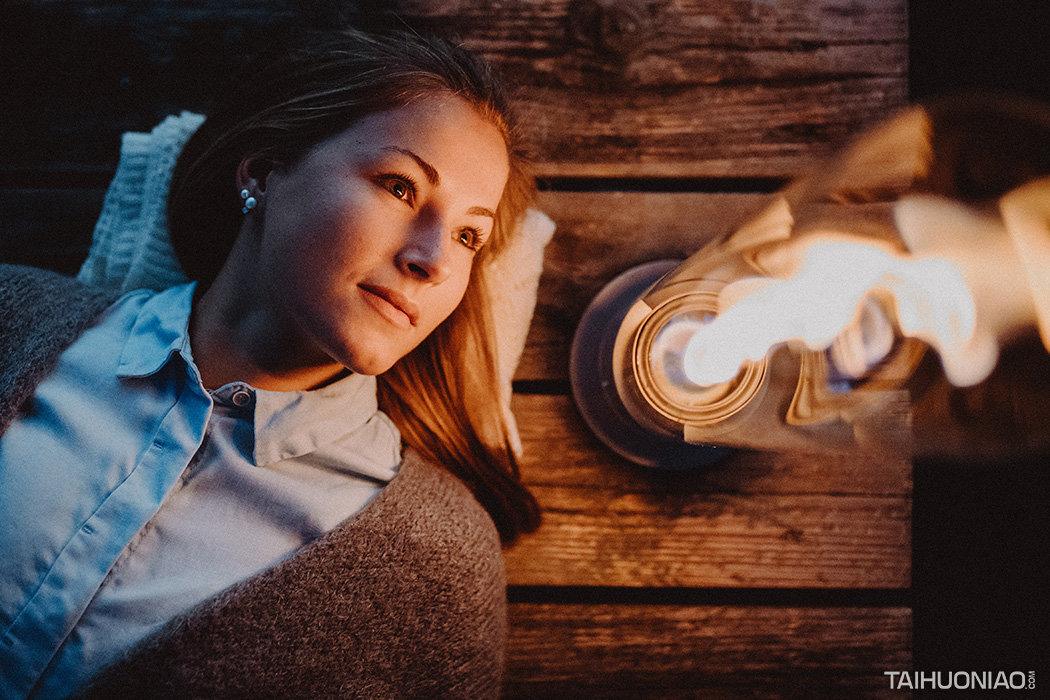 – increase SPIN approximately 11 cm
– for ground use
– keep it steady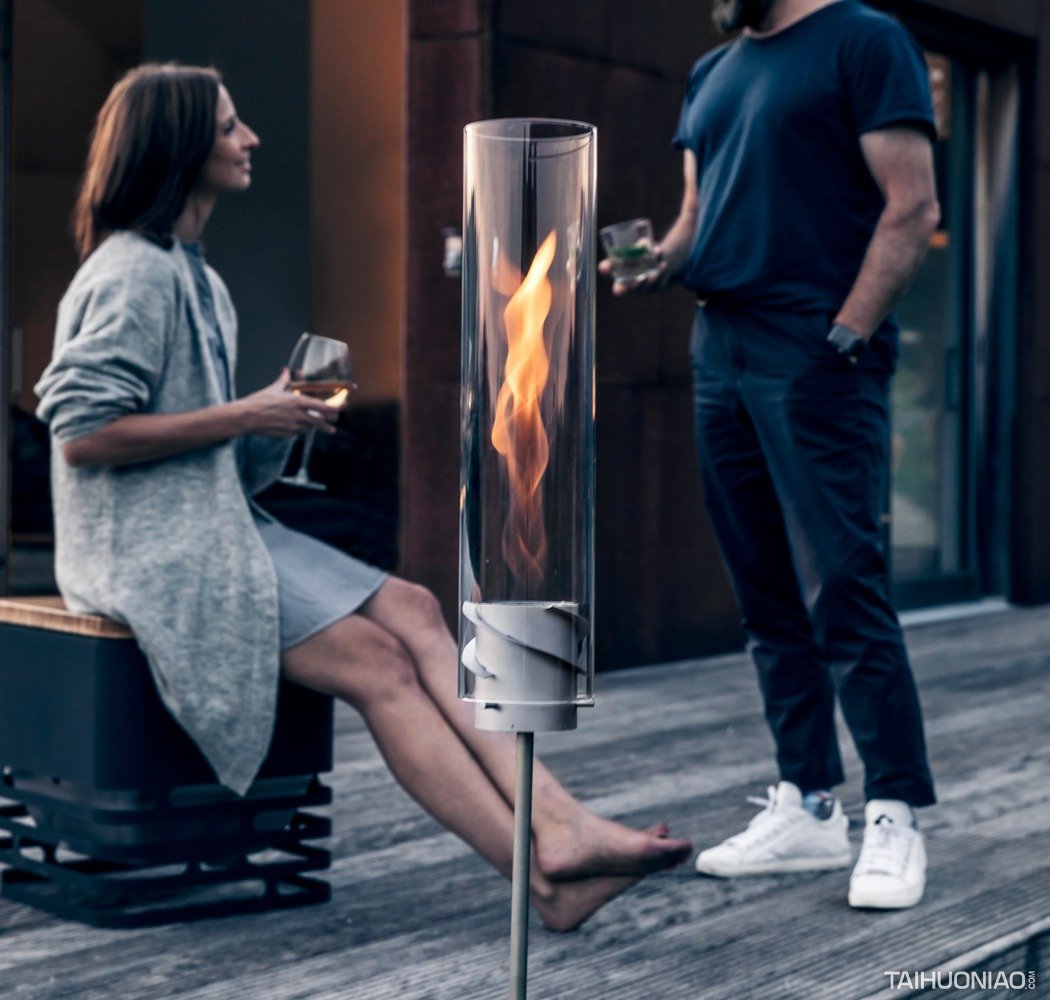 – Simple assembly, no tool
High quality stainless steel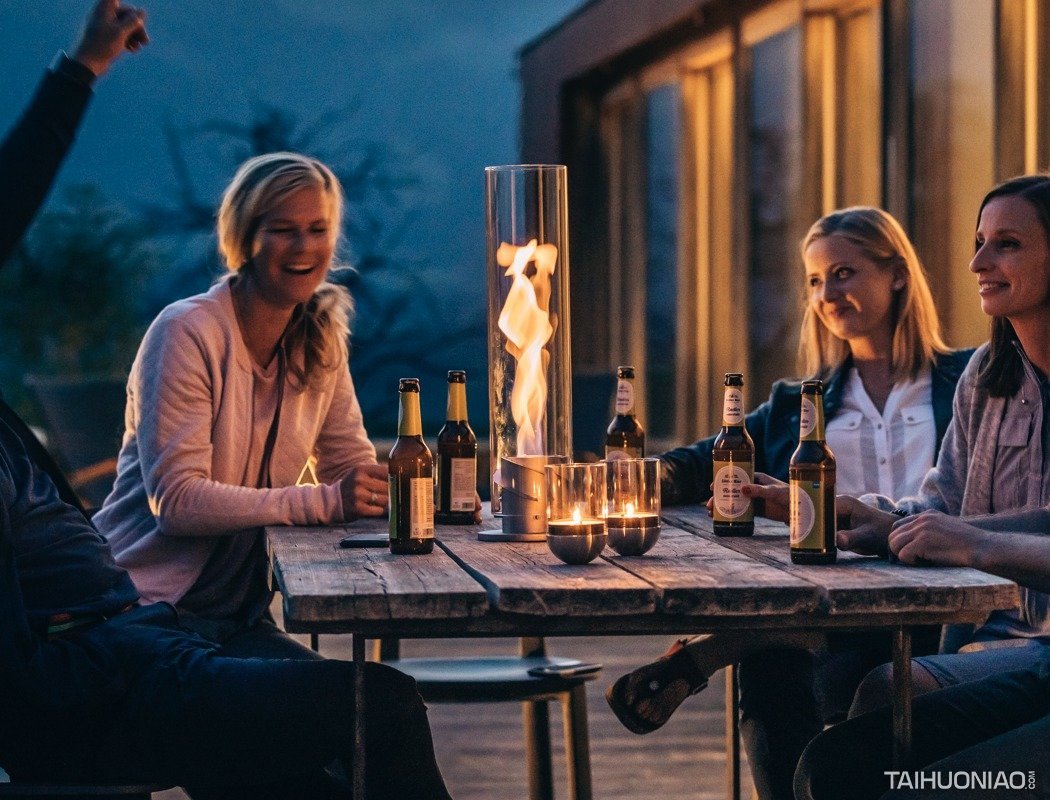 – Use only outdoor use
– 9 cm in diameter, 11 cm high, 0.2 kg / total 10 x 10 x 13.5 cm, 0.3 kg
Infinite support
Ground spikes allow you to easily secure Spin on the ground. In your next garden, attract your guests by placing spin in your garden. It will become a highlight of the night.
– can be used as a garden torch
– Super easy to install
– Simple rotatable components, no tools
High quality stainless steel
– 92 cm long, 0.3 kg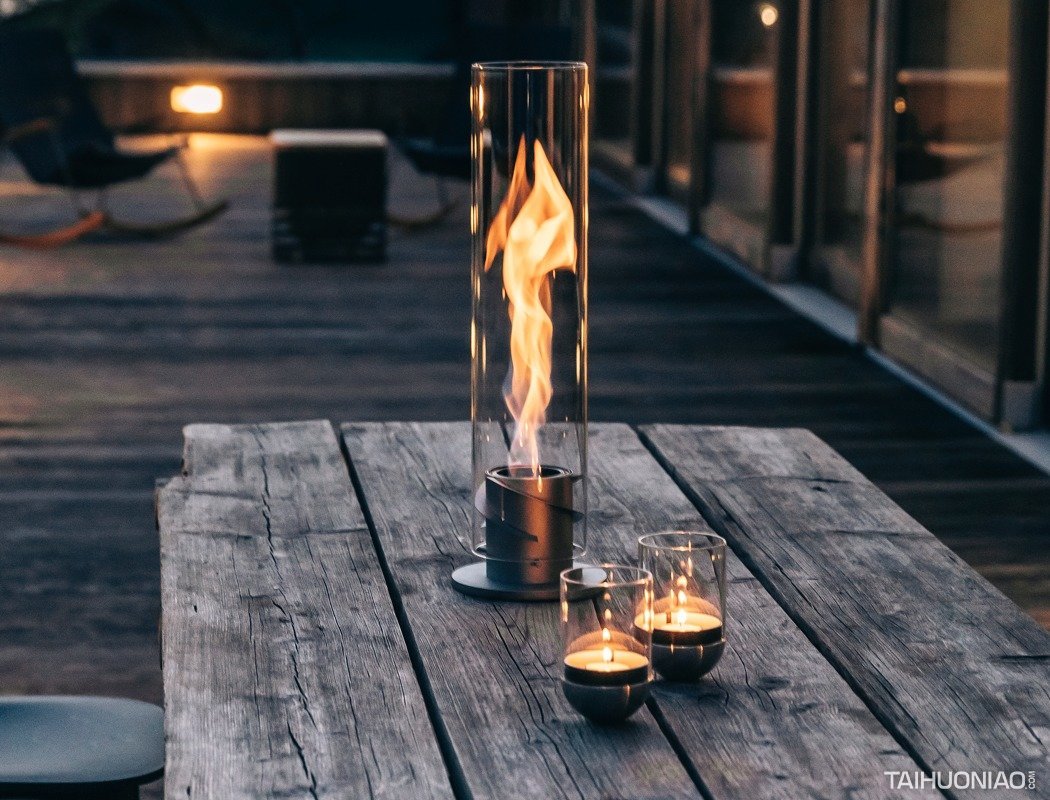 – Use only outdoor use