It's not Chong Yangmei, the 15 gods of Japanese -style houses have to be convinced after watching it.
I don't know if you have found a problem, that is, why is Japanese -style decoration so popular? Not only do many owners and readers and friends like it very much, but the home bloggers are also keen to share, but it is based on the actual decoration effect. Obviously it is so ordinary. There are neither jewelry ornaments nor any shape, but it is still the object of everyone who is struggling to imitate. I think the reason is that this is this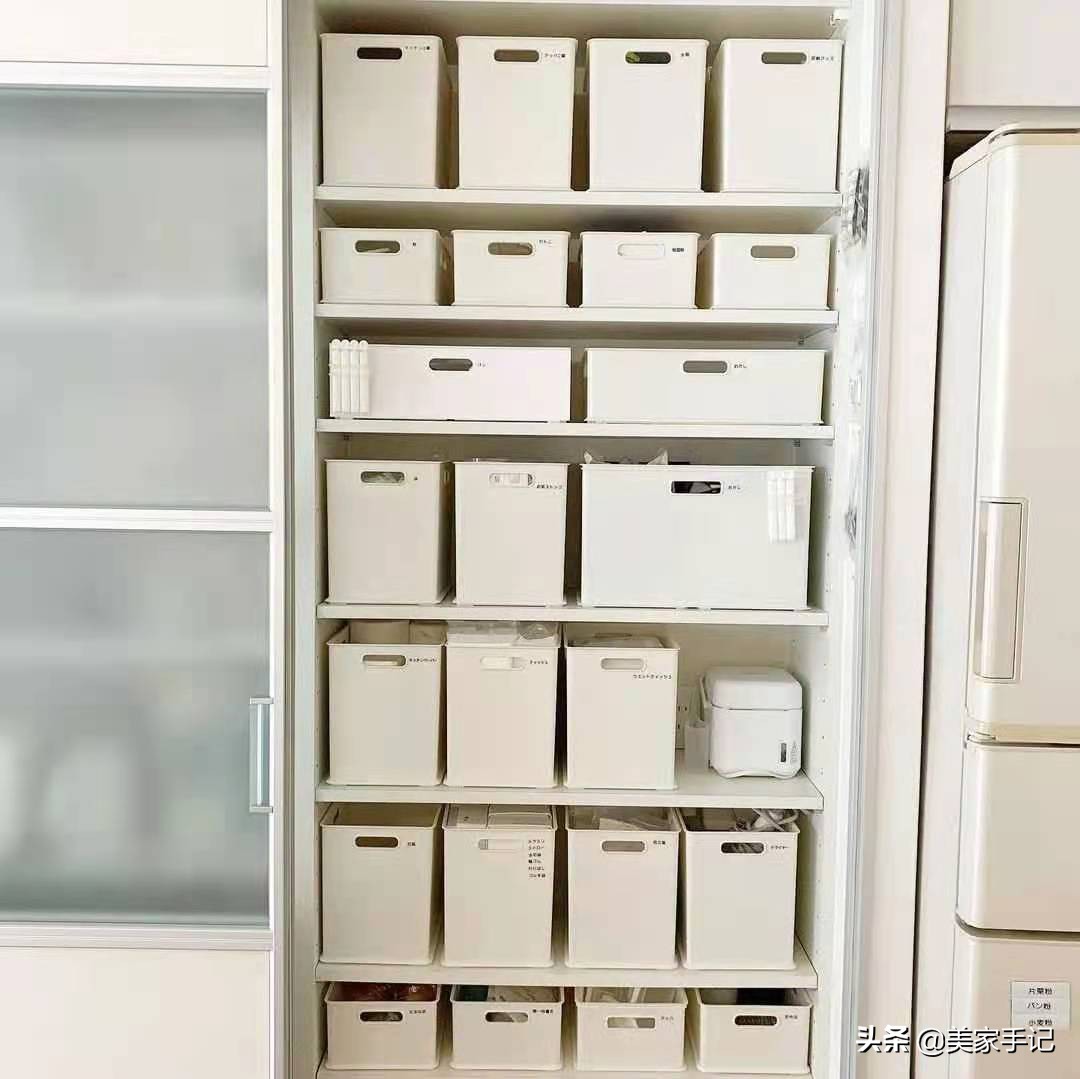 Pragmatic, not fancy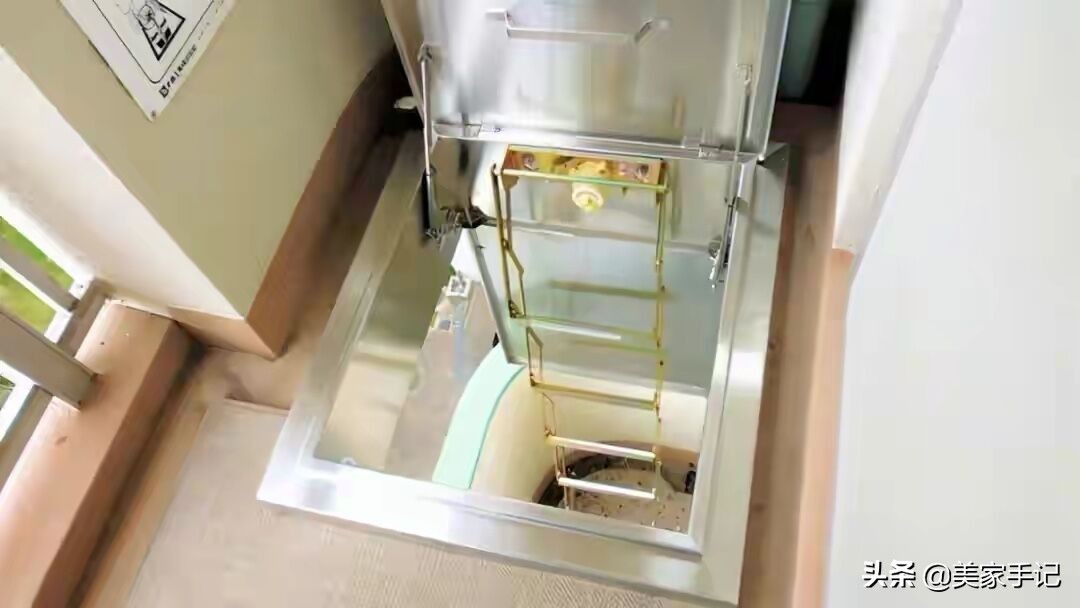 The style and the effect are particularly practical. Although it is a white -wall -style home, it can still move people's hearts.
Based on this, in this issue, we will share the 15 "God details" that make Chinese housewives exciting. It must be added. Life is efficient and relaxed. No wonder it has to be convinced after watching it, it is too great! Let's not believe let's take a look together.
1. Sinking porch
This can be said that the details that are always talking about is that the entrance porch is used as an indoor and outdoor transition area, forming a high and low difference. The advantage is that it effectively divides the space, and it can be used as a place where the dust zone and the size of the shoes can be used, and then buffer it. When you go out, the gray soil sediment wrapped in the soles can be convenient for cleaning and care.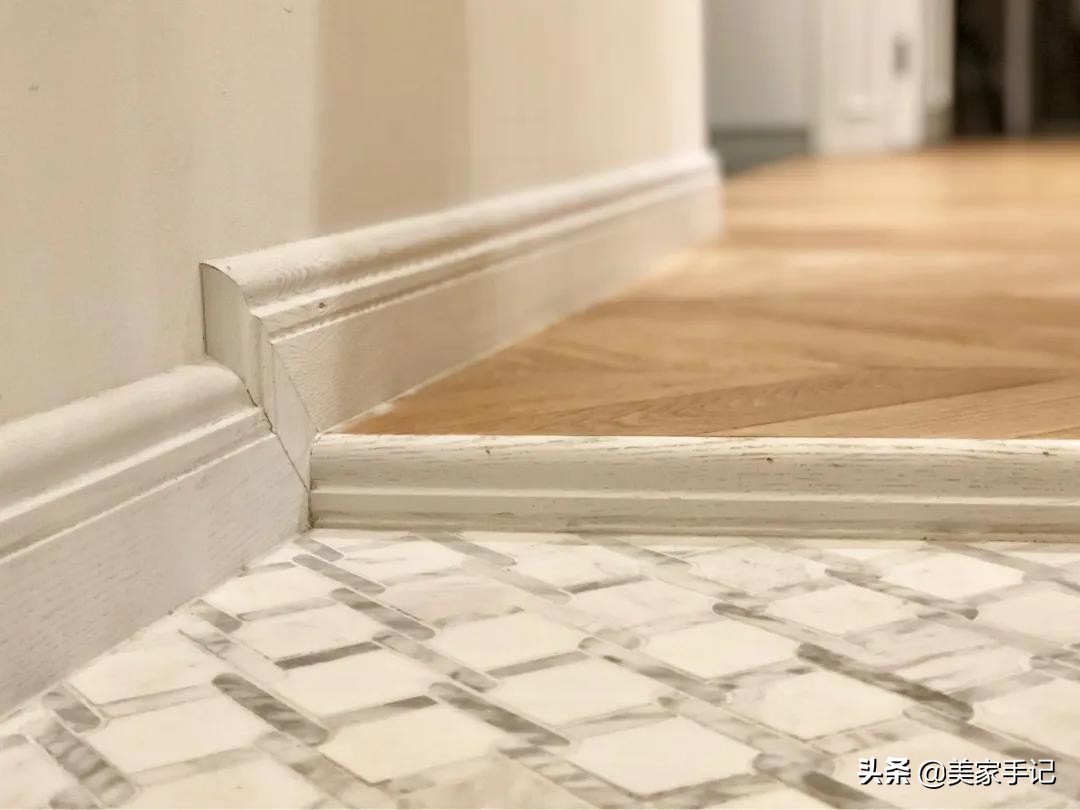 However, its disadvantages are also obvious, not to mention the high level of occupation, and it is very unfriendly for the elderly and children. If you are not careful, you may bump.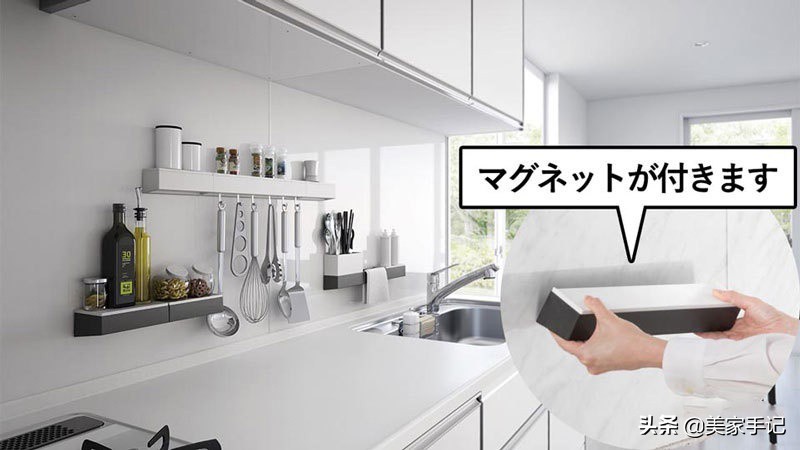 I really like it. It is recommended that two different materials can be used to stack a slightly high and low difference. For lazy and troubled owners, if you are paved with wooden floors, you only need to spread floor tiles on the porch as a drop of dust as the dust. The district is fine, so that check -in in the later period will really save much worry.
2. Simple style of wood and white wall -style
Another major feature of Japanese -style houses is that the decoration is particularly simple. Unlike us, we are mainly modern, European and Chinese -style styles, but the effect of wood and white walls. Simple, for example, the background wall is only brushed with white latex paint, and then it does not shape, no decoration, no ceiling, and then with lightweight log furniture.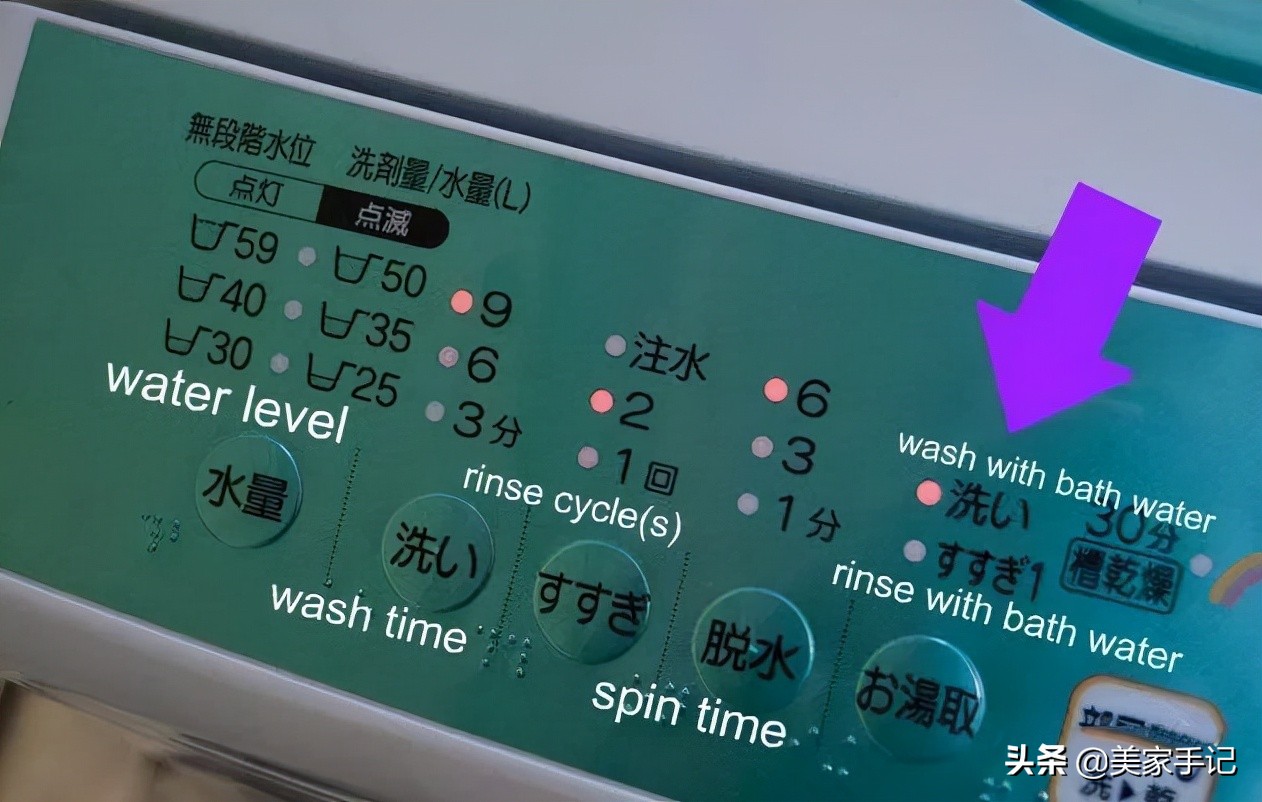 At the beginning, I thought that although this effect was economical, it was often very cheap, and there was a sense of sight of rental houses, but I was wrong. Not only was clean and tidy looking at it, it also created a warm and cure atmosphere. , It's really practical.
3. LDK guest food kitchen integration
As the name implies, the guest restaurant and the kitchen have formed a whole. The benefits of such design are obvious. For example, while the space looks bright, it can effectively improve the utilization rate.
In addition, it is convenient for the interaction and exchanges between family members. You must know that you have been cooking before. He is often a male or female host. One person is busy in the kitchen. This is inevitable that it seems a little uncomfortable, and after changing to this LDK living room chef integration pattern, the latter can perceive the former's difficulty, and then take the initiative to help, or talk about it.
The feelings of the family can make feelings unlimitedly heating up infinitely through this way of communicating and cooperating with each other
That's why even a villa is built by a household, Japanese -style houses are still designed.
For us, considering the heavy taste and the problem of oil fume cleaning, it is generally not recommended to do an open kitchen, but if you like the above advantages and really want to design this, you can match the integrated stove with better oil smoke effect. There is usually no problem. Of course, like the owner of the picture above, you can set up a multi -link glass sliding door, which can be opened and united. This is not only separated from the oil fume, but also achieves an integrated effect.
4. Silee area slotting objects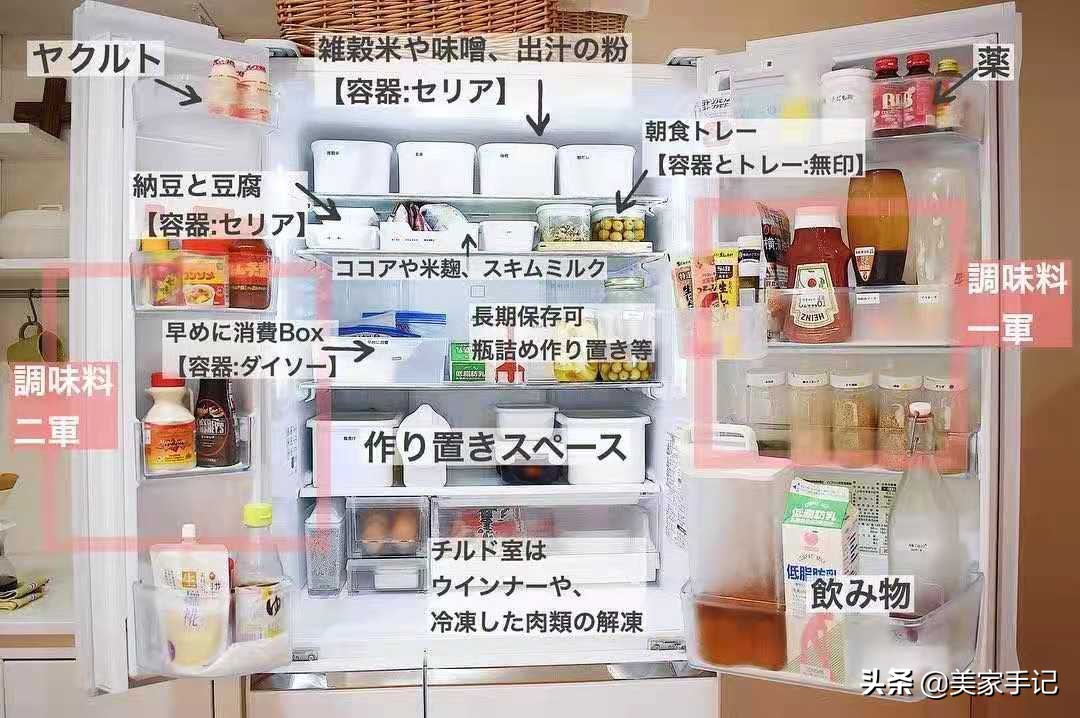 We will find that because of the open design of Japanese kitchen, one end of the sink area is the independent structure similar to the island -like type, and the wall is tens of cm higher than the sink. It is also fully guaranteed, and it is more importantly. Here you can also open a groove to set up objects, and then keep the table clean and refreshing, and take some items that use frequency to improve efficiency.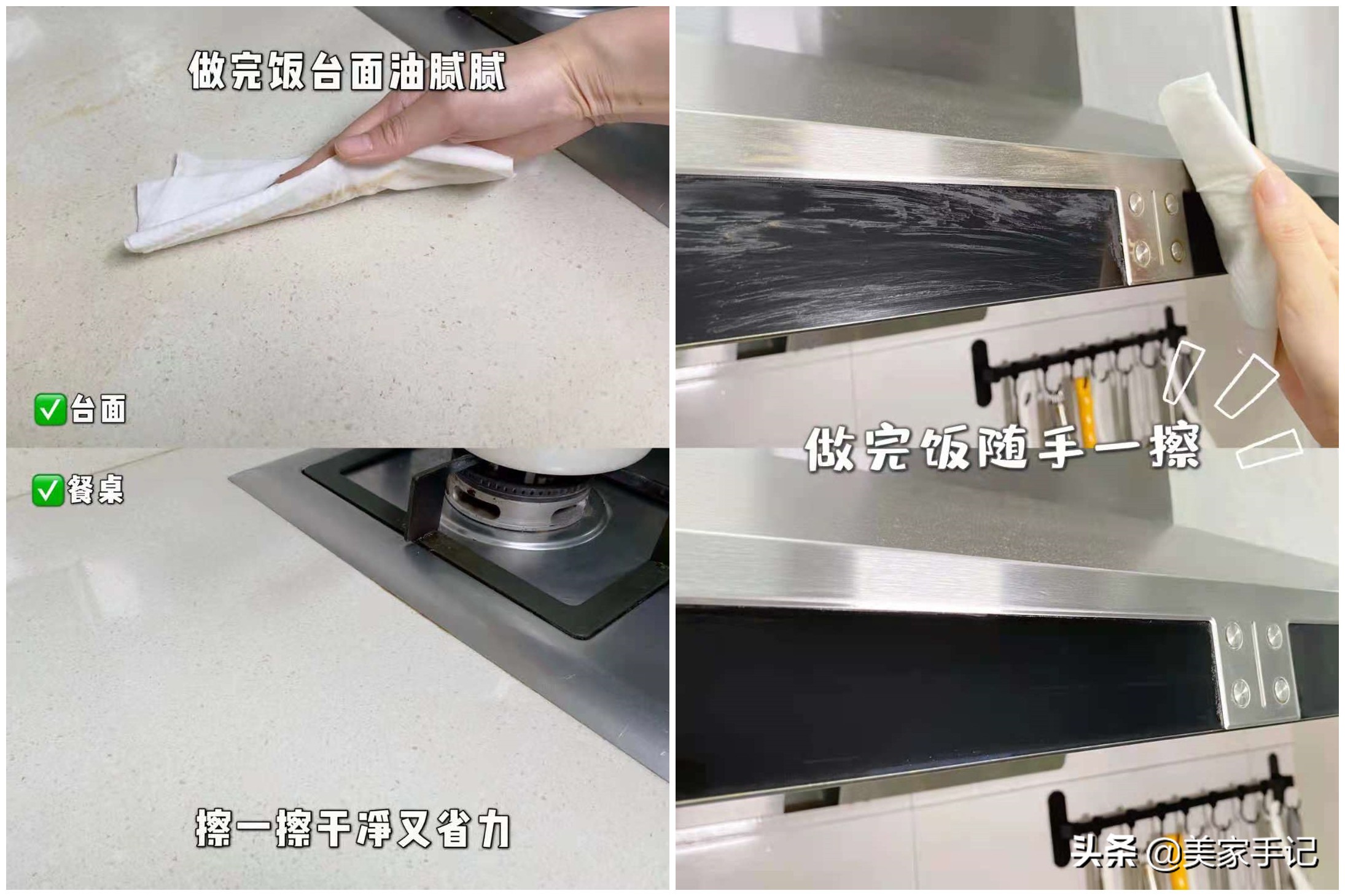 5. The kitchen pre -installed enamel plate is used as splash -proof wall
In order to achieve the efficient arrangement and cleaning of the kitchen, the Japanese wives who were full -time housewives naturally summarized a set of methodology, such as the kitchen near the stove side, pre -installed enamel board as splash -proof wall. This is because of the annual cooking. There are a small amount of oil fume overflowing and attached to the wall. It happens that the surface of this material is smooth and delicate, so it is not easy to penetrate. New effect.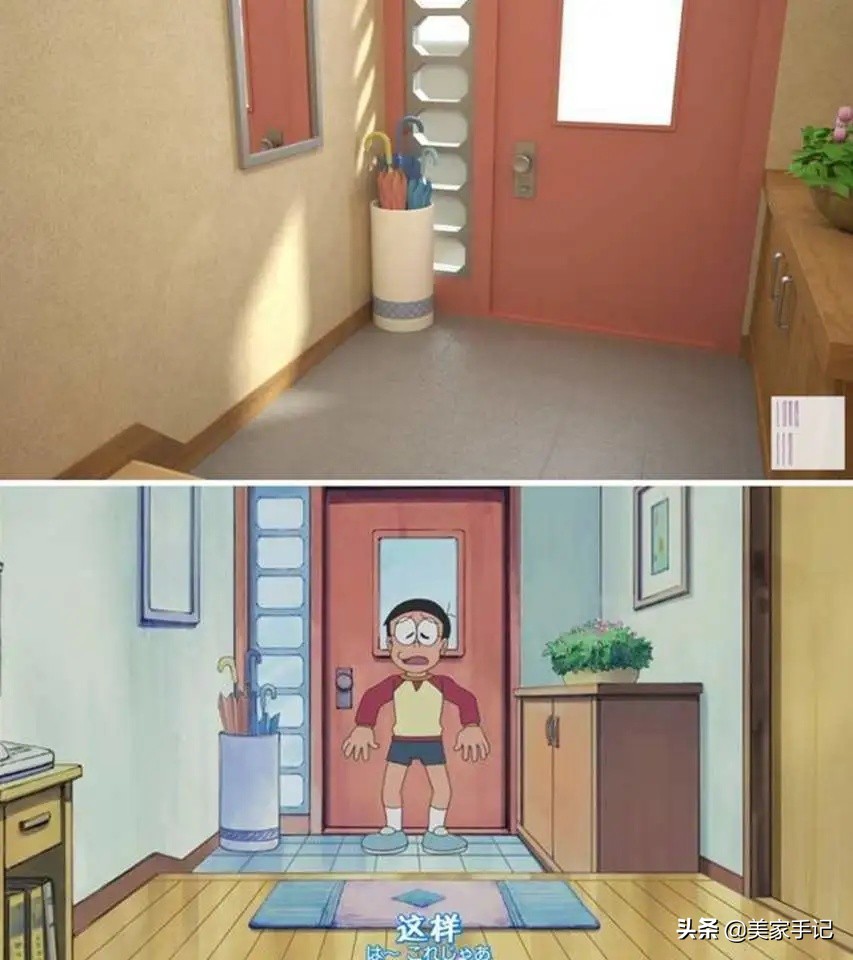 The reason for this is that the latter uses the extravascular fiber from the wood fiber as a high -quality cotton soft non -woven fabric, which not only does it mild and does not hurt hands, environmental protection can be degraded, but also adds APG to decontamin factors. At the same time, the effect of absorbing oil and locking oil, plus throwing after use, no need to repeatedly rubbing hands like an ordinary rag, which is one of the necessary cleaning artifacts for lazy people to improve the efficiency of housework.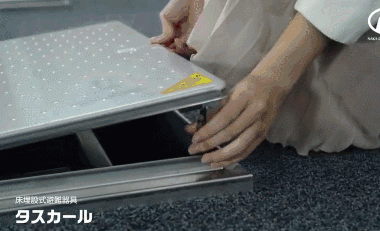 Seeing this many people ask, what should I do if I did not install enamel boards as splashing walls before the kitchen decoration?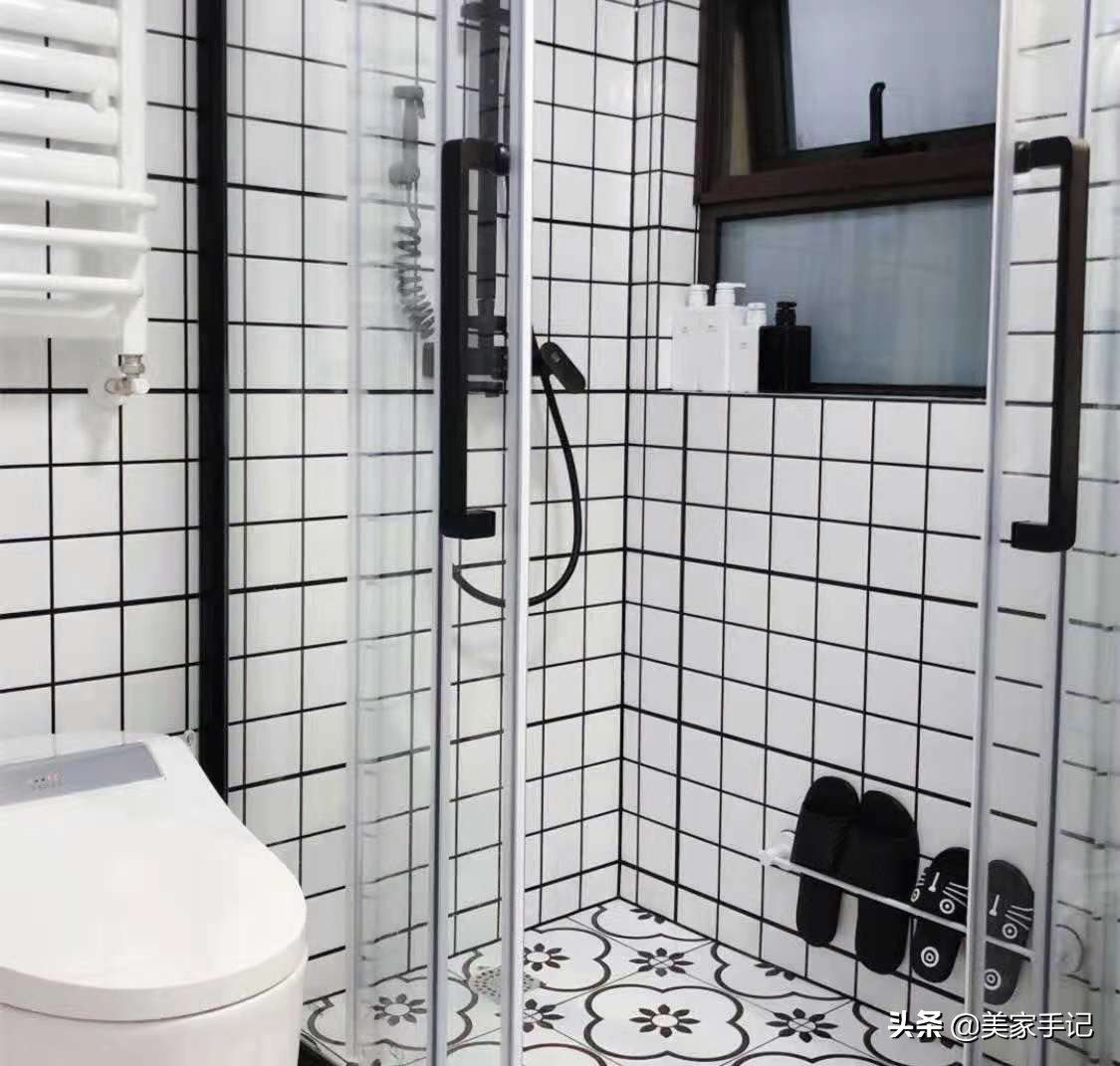 Personal suggestions are to use oil -proof smoke stickers, which is not only compared to the former, its scope of applications is wider, and the other is its more economical and affordable. In addition to diverse styles, excellent decorative effects, but also oil -proof and moisture and anti -moisture and resistance, it is also resistant to moisture and moisture and moisture. It is resistant to high temperature, so when looking at some cases, we will find that there are more and more groups using it.
6. Persist in the storage principle of Tibetan Badu Er, and keep as much as possible as possible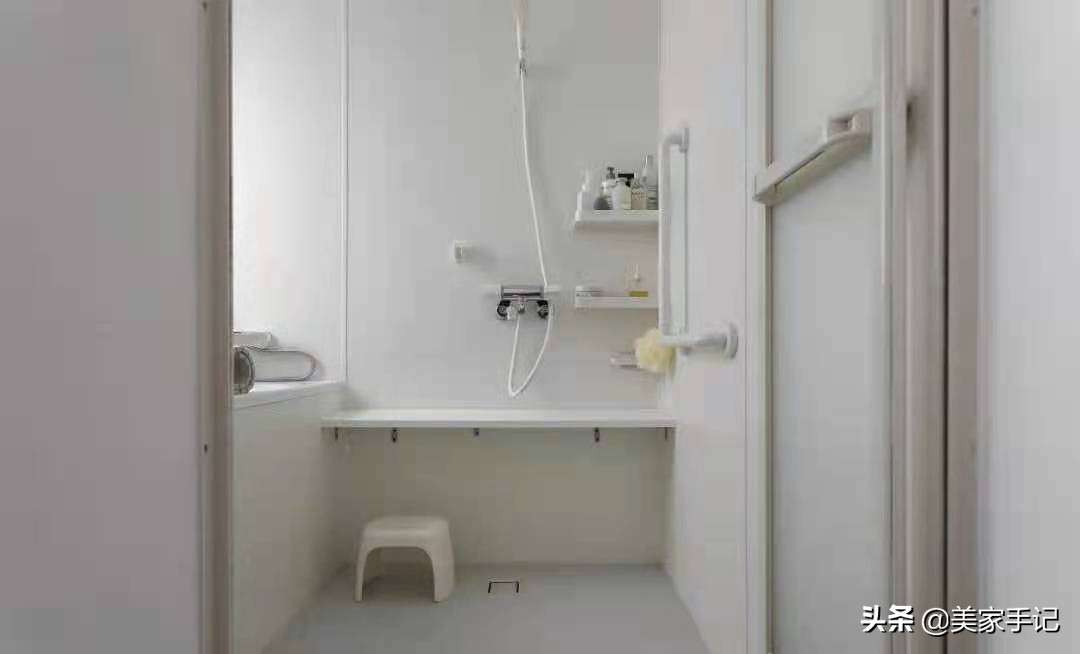 What's the meaning? When designing the cabinet, a 20%open storage area is reserved, so as to prevent the items from eating ash, it can also allow some high -frequency things to improve the efficiency of use in these exposed places.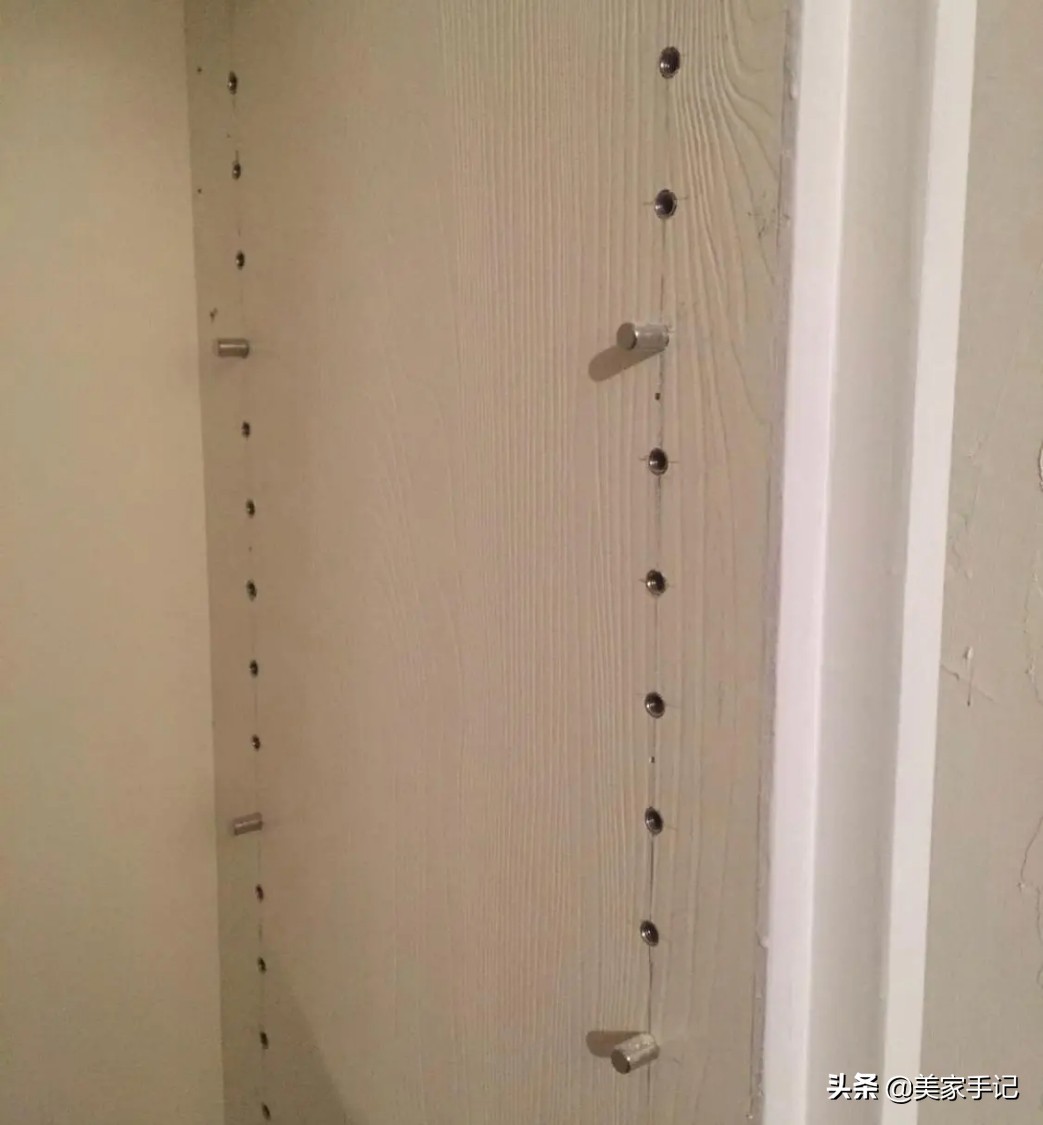 Obviously, this is more humane than the open cabinet and a fully closed cabinet. After all, the former has a heavy cleaning burden. The latter takes some high -frequency items. It needs to go through the box to find the cabinet to find it. Therefore, it is recommended to take things at a glance such as bookcases, display cabinets and wine cabinets, and replace it with a glass cabinet door.
In addition, the kitchen should keep the "nothing things on the table" as much as possible, so it looks clean and refreshing, otherwise the mess is really hindered. If you want to achieve this, you must rely on a reasonable layout and extreme storage.
7. Extreme storage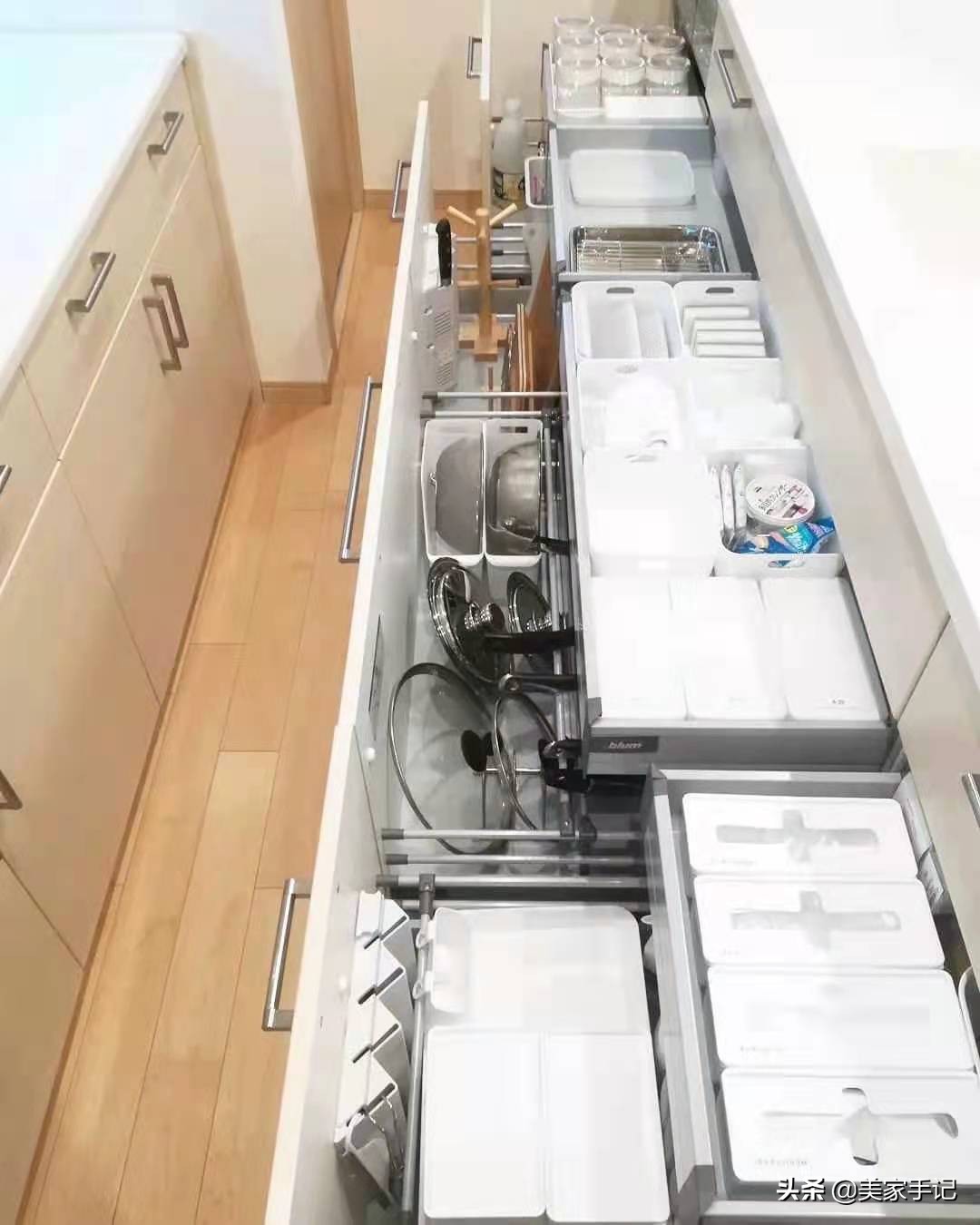 This is tightly inherited. You know, the Japanese wives' storage operations are well -known in the home realm. It is specifically reflected in two aspects. One is the ultimate use of the space. The storage box has fully revitalized the utilization rate of the corner space. The typical of the inner plate of the inner plate of the cabinet is too large, and the alien space and the seam space under the sink;
The second is the orderly classification of items. Taking the kitchen as an example, in addition to putting these things in different categories according to the attributes, various labels will also be pasted, so that they can be taken at a glance instead of dying at a glance. Turn over the box to find.
8. Change the floor cabinet to a drawer or basket
Take cabinets and wardrobes as an example. These storage space close to the ground often requires us to squat down, and then bend over the probe to find. Over time, legs are easy to numb. Fortunately, such as bedding and chicken rib home appliances, after all, it can't be obtained several times a year, but if it is used with high frequency, such as pots, pans and other tableware, and socks and personal clothes It's really not human.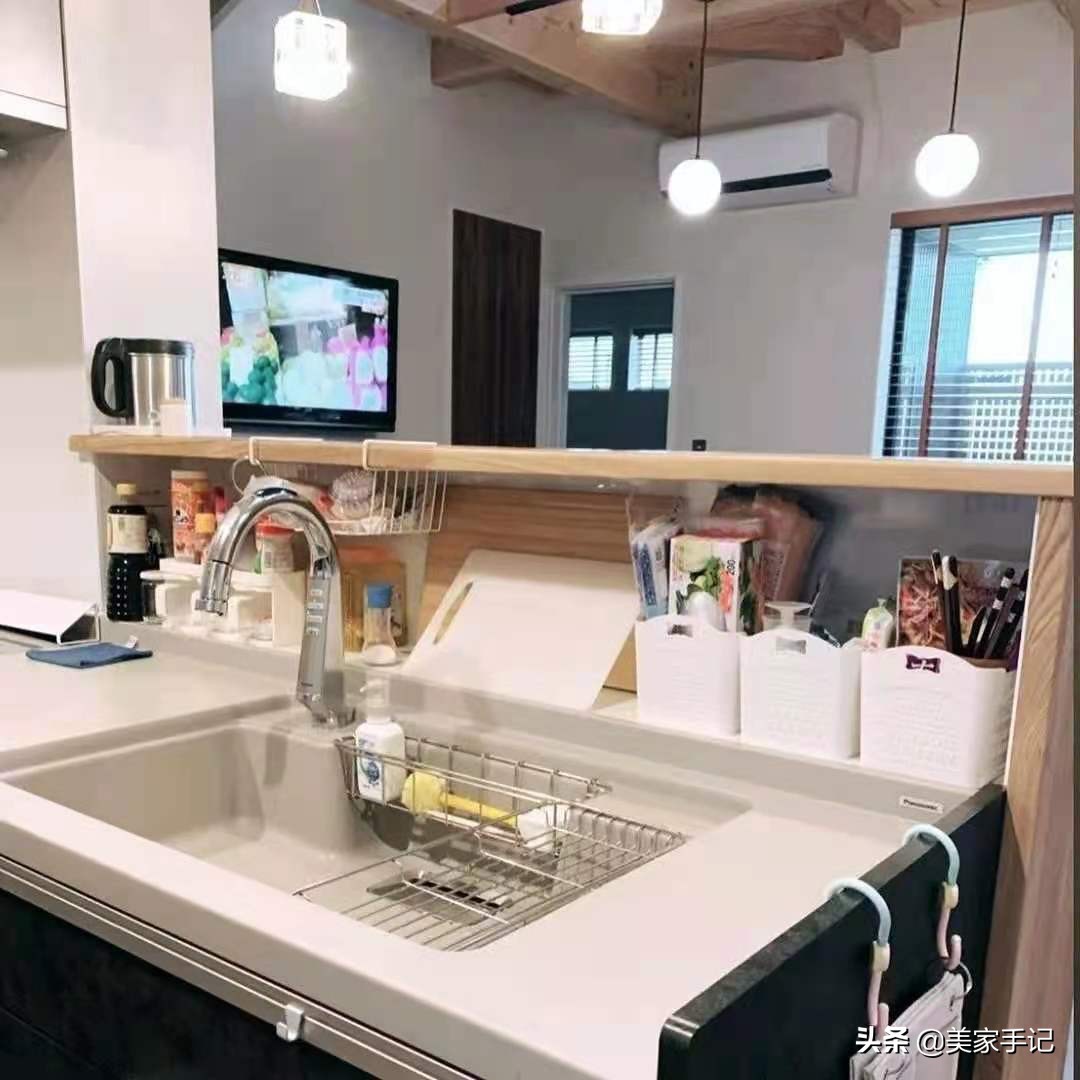 Of course, here is not to say that everyone changes the floor cabinet into a drawer. After all, this cost is a bit high, but everyone must know this. Don't wait for the check -in to respond. This is a bit out of money.
9. Sonalties are separated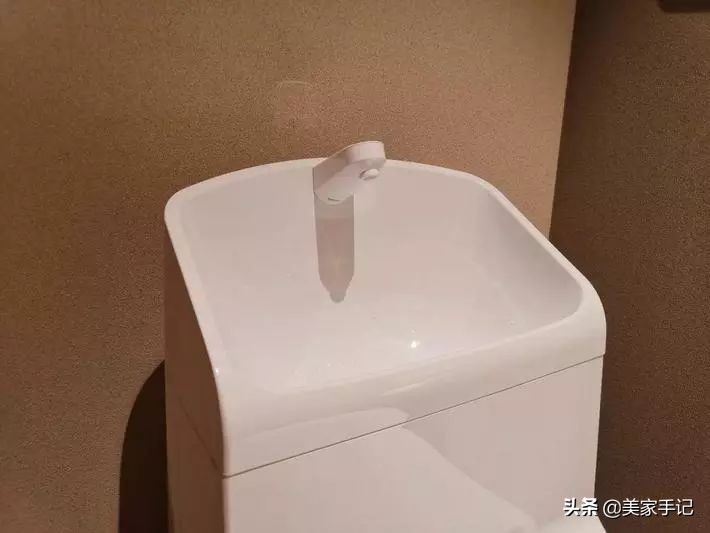 That is, on the basis of the washing area, the toilet area and the shower area, there is a household room for laundry and dressing, and each functional area is independent of each other, so that it does not affect the use of each other, which greatly improves the efficiency of use. In addition, each functional area in the bathroom also has a variety of humanized small details to improve happiness.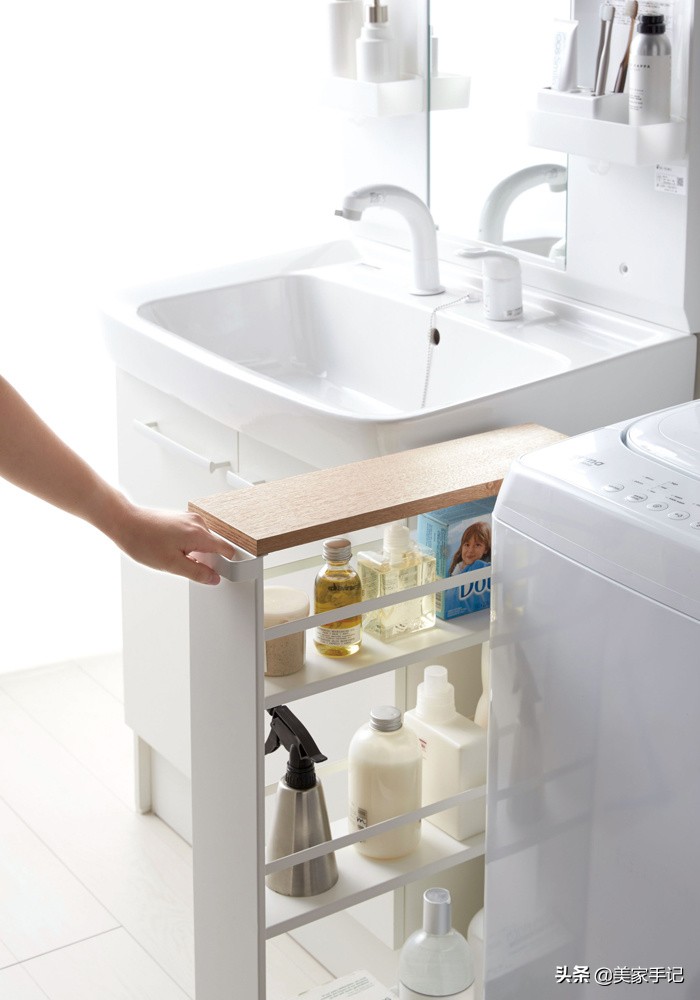 ● Washing area:
Generally speaking, there is a baby in Japan, and the housewife will design a large design. This can replace the bathtub to wash the baby and some large utensils, let alone how convenient it is.
If there is no need for this aspect, they will design a smaller design, and then make it into double pots to improve the efficiency of use. Then it is equipped with the problem of pulling the faucet to solve the problem of the bathroom whip length and not easy to wash.
● The toilet area:
The standard smart toilet, in addition to sterilization and disinfection, flushing and drying PP, as well as heating seats and playing music, it really makes the toilet become a rare enjoyment.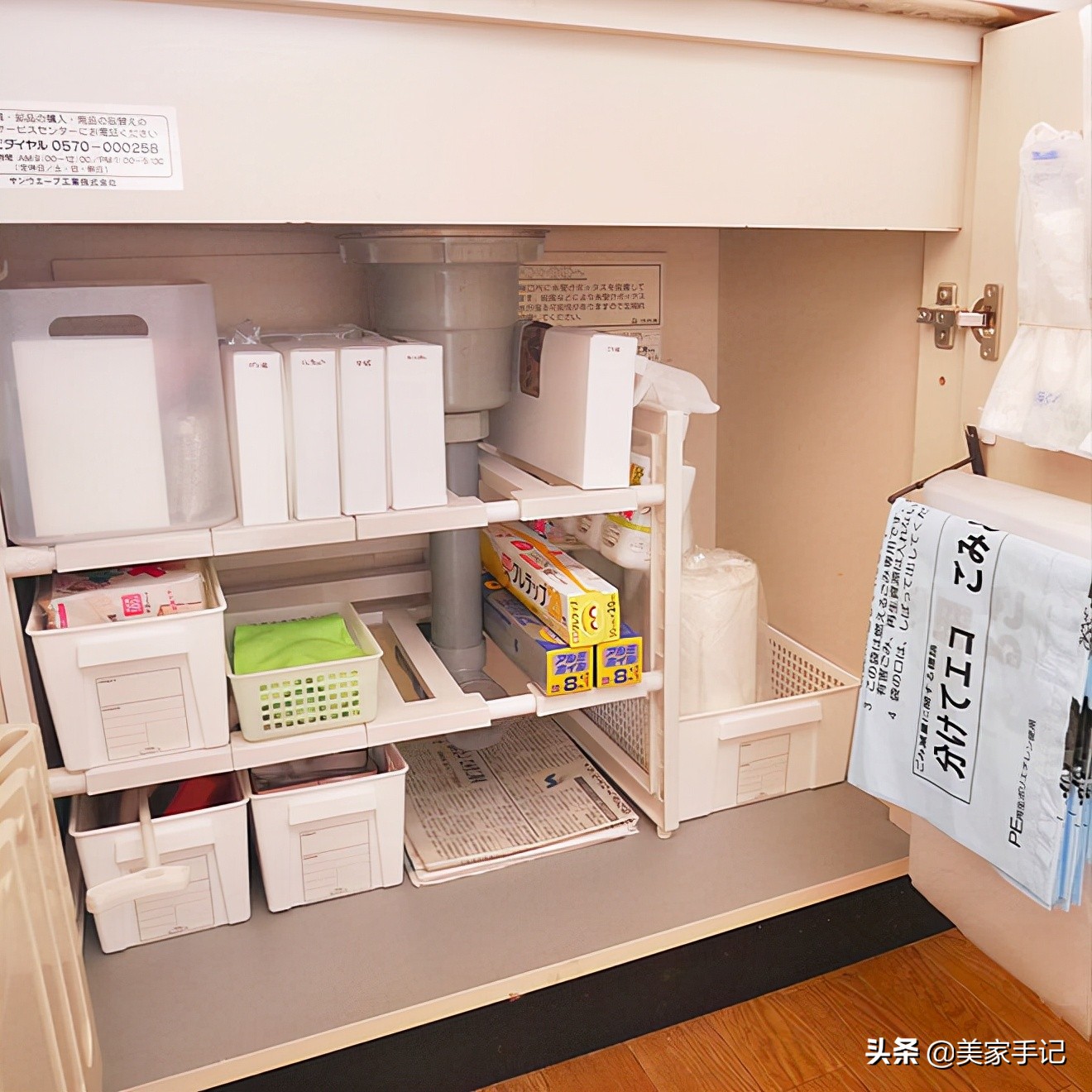 In addition, there are some toilets with a sink with a wash, which is convenient for the water to wash hands after the toilet. There is also a wall cabinet above the toilet, plus the armrest of the side wall, etc., which are particularly powerful.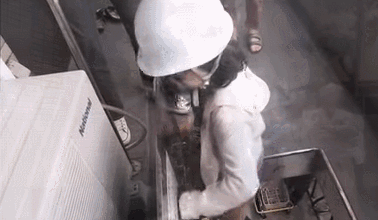 ● Shower area:
Regarding this, the Japanese generally make an overall bathroom, that is, the shower and the embedded bathtub do not fall. Then the family used it, until the last one poured the bath water.
Of course, some Japanese people will connect the water pipe between the washing machine and the bathtub out of the environmental protection needs, and then pump in the water with water pumps to clean the clothes. Therefore, we will see their washing machines, and there is a special button for "washing with washing water".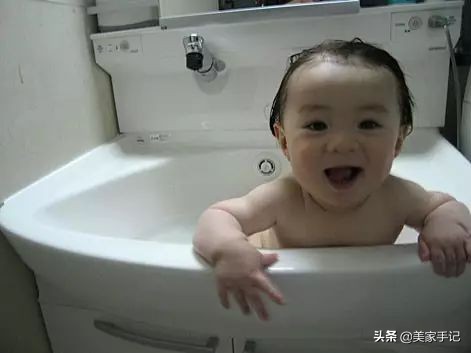 In addition, in order to allow the bathtub in the bathtub to achieve a constant temperature effect, they will install the corresponding constant temperature system, so we often see a control panel near the bathroom.
● Laundry dressing room:
As the name suggests, it is used for laundry and dressing, so it is equipped with dirty baskets and washing machines.
In short, there are many places worthy of our reference and learning bathrooms in Japanese -style houses, so everyone can refer to it on demand.
10. Create an exclusive housekeeping district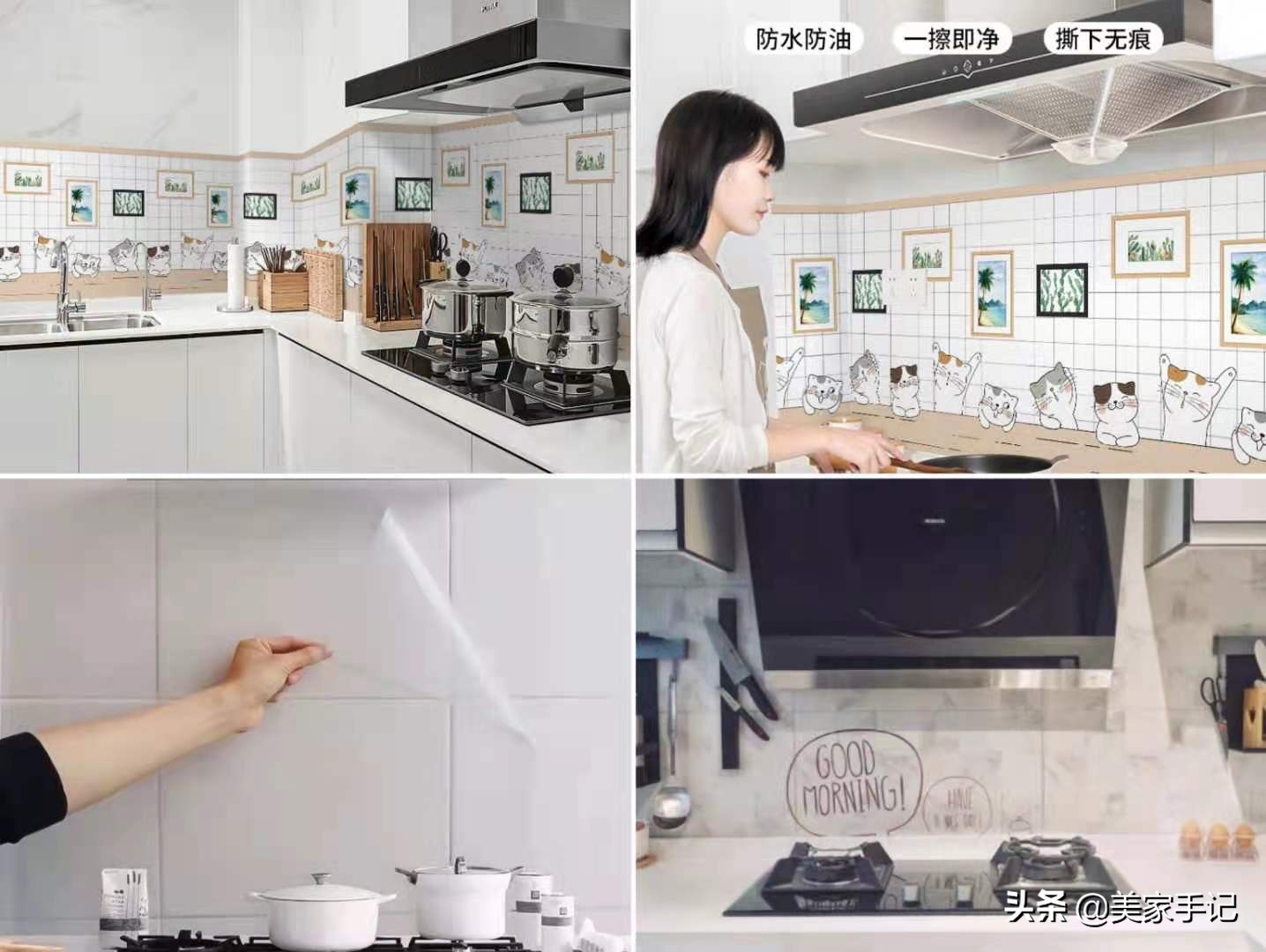 This is also a highlight of Japanese -style houses. It usually uses a small space on the bathroom or balcony to create an exclusive housekeeping district, such as setting up washing machines and dryers, and customizing the corresponding cabinets to store all kinds Cleaning tools and hardware pieces, etc., uniformly concentrate daily household affairs and housework to a piece of management, which not only facilitate saving trouble, but also ensures the clean and refreshing indoor.
Therefore, when we look at the decoration case, we will find that many homeowners have learned this, that is, the living balcony is not just a place to dry clothes, and then only set the laundry cabinet and hand -wash pool. Instead, it should be full. Use space to create a housekeeping district that belongs to its own.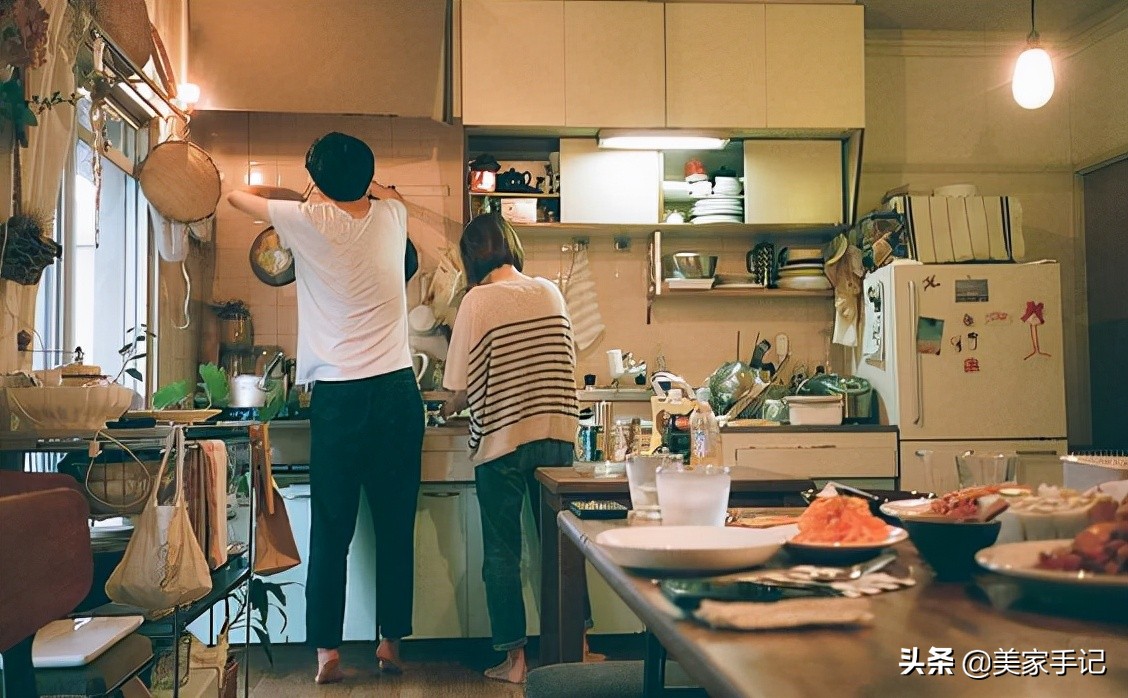 11. Refrigerator storage
The refrigerator storage can be said to be a place where many Chinese families have always ignored. For example, after everyone shopping in the supermarket or vegetable market, they will buy the fruits and vegetables and fresh meat poultry. Knowing that all kinds of colorful plastic bags are filled with eyeballs, which hinders observing not to say, and it is easy to string and breeding various bacteria. Therefore, Japanese housewives will prepare various fresh -keeping boxes together. The view is particularly beautiful, so it is much pleasing to look at it.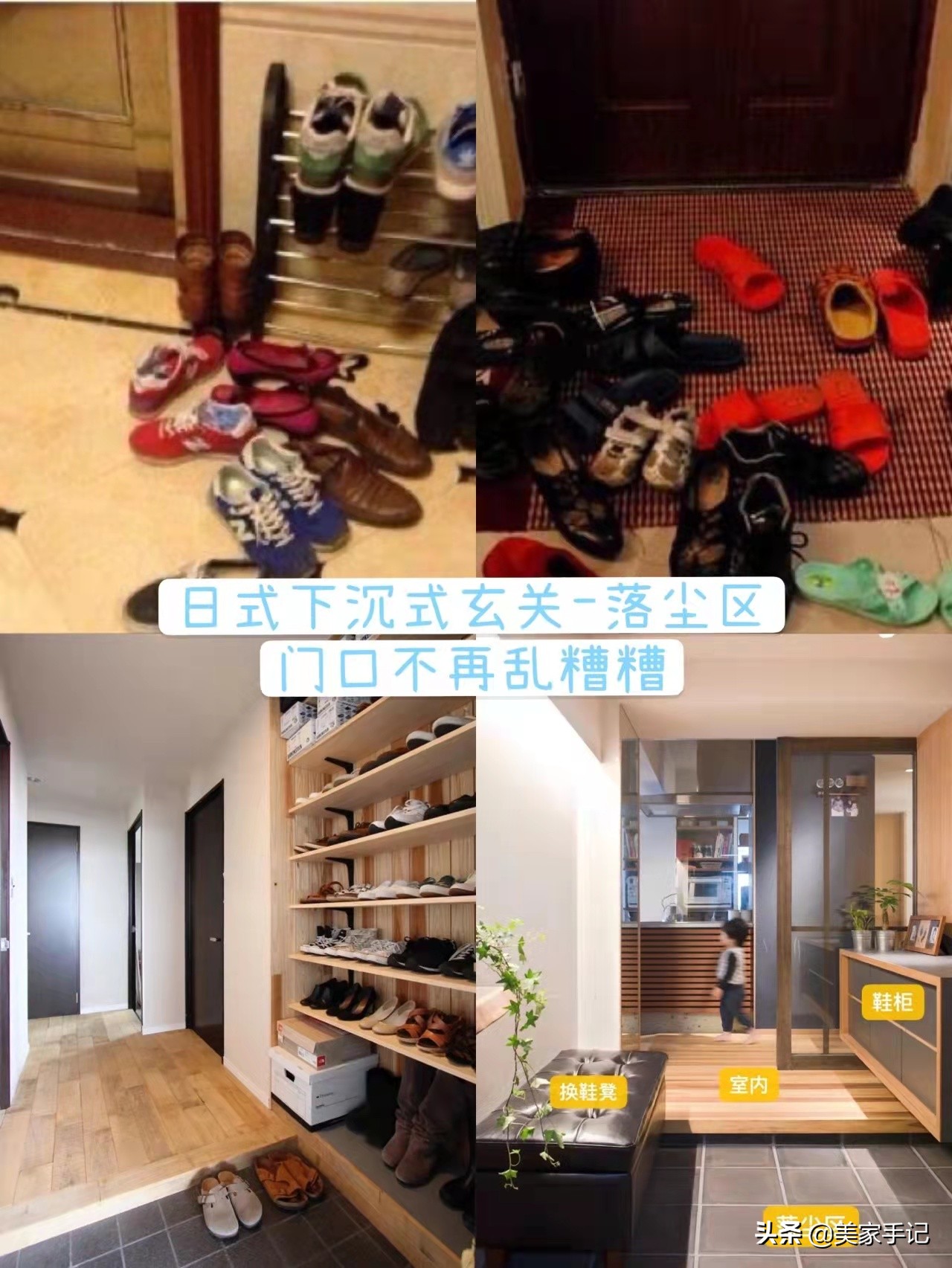 The other is to prepare the corresponding food packaging bags, which not only uses food -grade PE materials, is particularly environmentally friendly, but also at the same time of moisture -proof and dust -proof and leakage, with the corresponding labels, it is clear at a glance. Don't be very friendly.
12. Wall -mounted storage
Mainly using a mop rack to store various cleaning tools with long rods, such as brooms and mopping, the advantage is that they do not occupy the ground space, but also avoid these things stacked together. What is important is that it is generally stored on the back or balcony of the bathroom, so that it can be effectively drained while looking at it.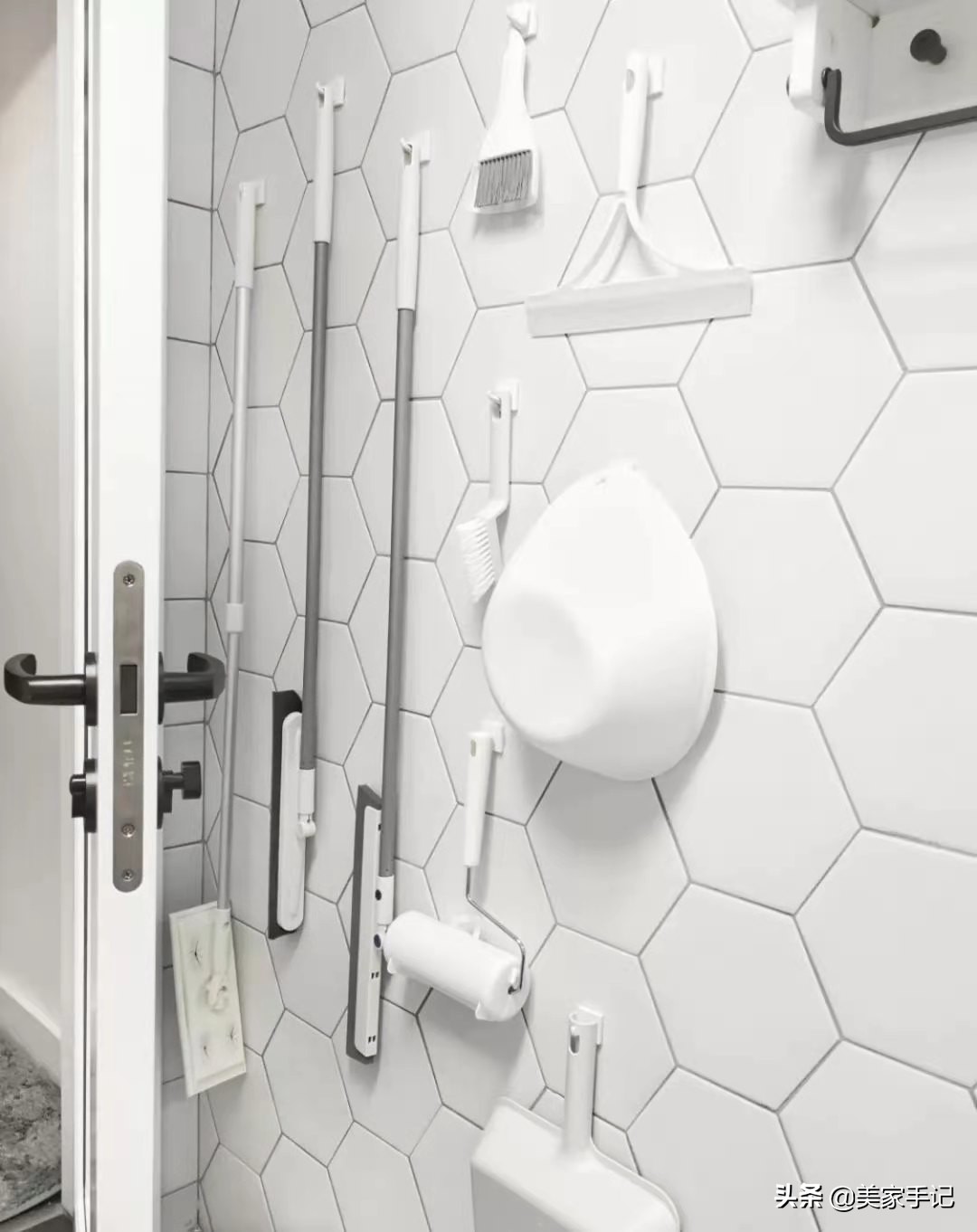 There are also slippers, which are free to install near the wall of the bathroom. It can effectively avoid the embarrassment of cotton -dragging sandals in winter. You need to go to the porch shoe cabinet or cloakroom.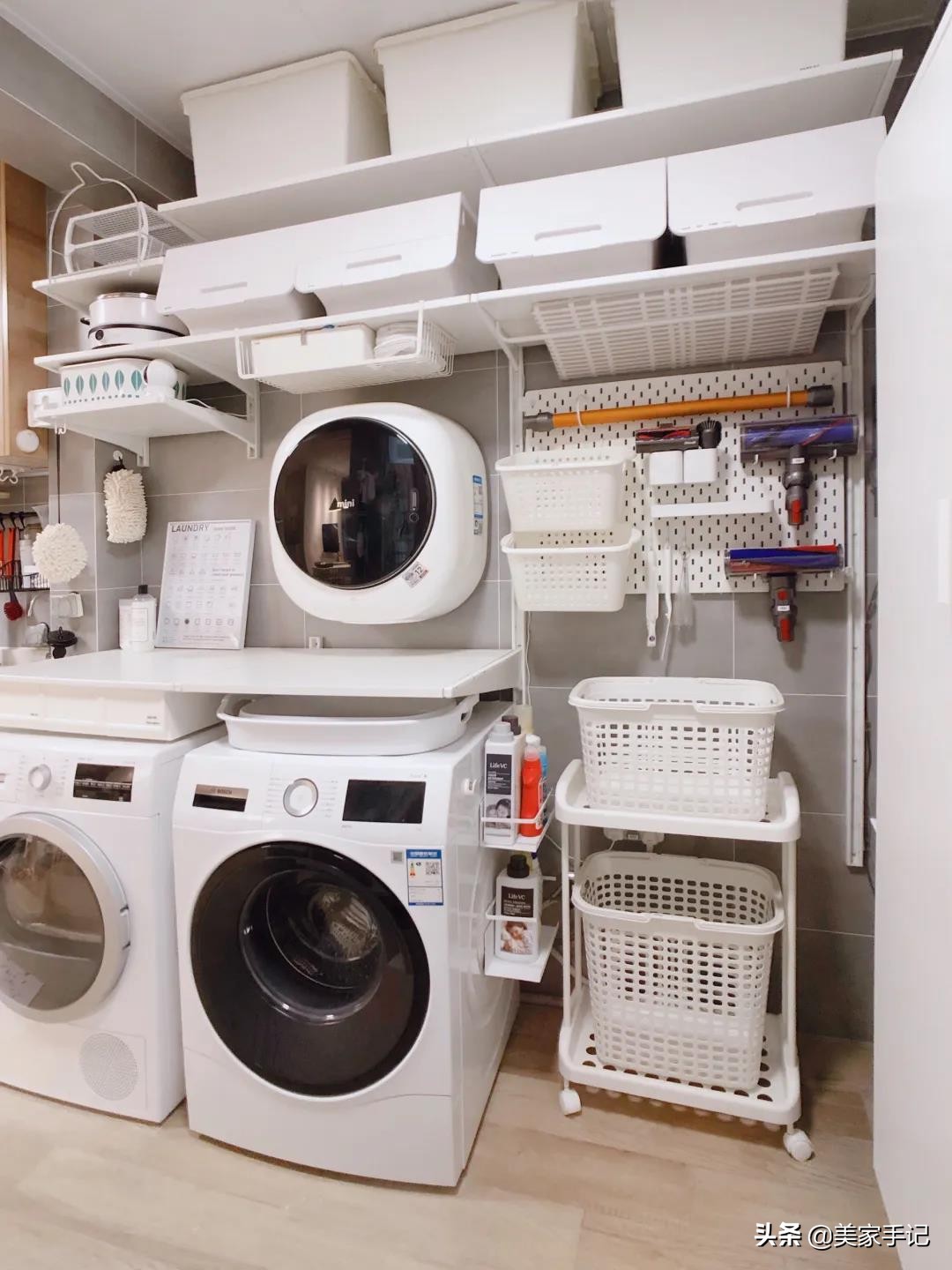 13. Storage system
In other words, the closet is not directly customized, and the corresponding storage system, such as the wall -type storage space created by IKEA's Egt series, etc. The biggest advantage is that it is economical and can be flexibly adjusted according to its own needs.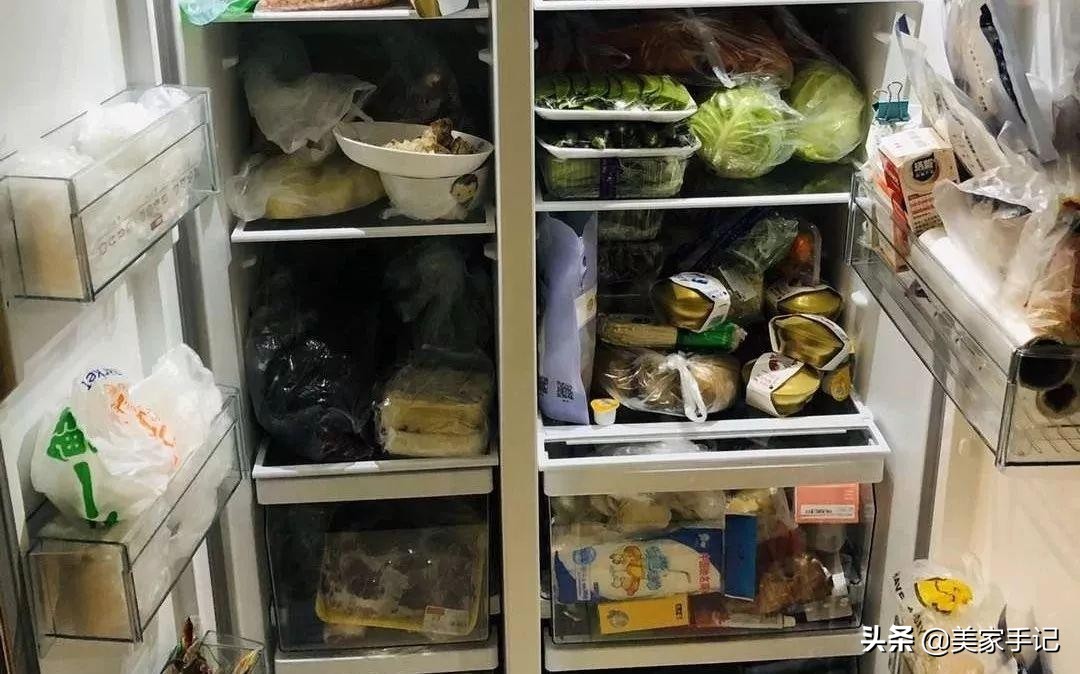 14. The cabinet adopts a mobile board
It is a cabinet such as a shoe cabinet, which is equipped with adjustable activity plates, so that it can be flexibly stored according to the height of the item. Obviously, this design should be more humane, but generally there are many layers of plates. design.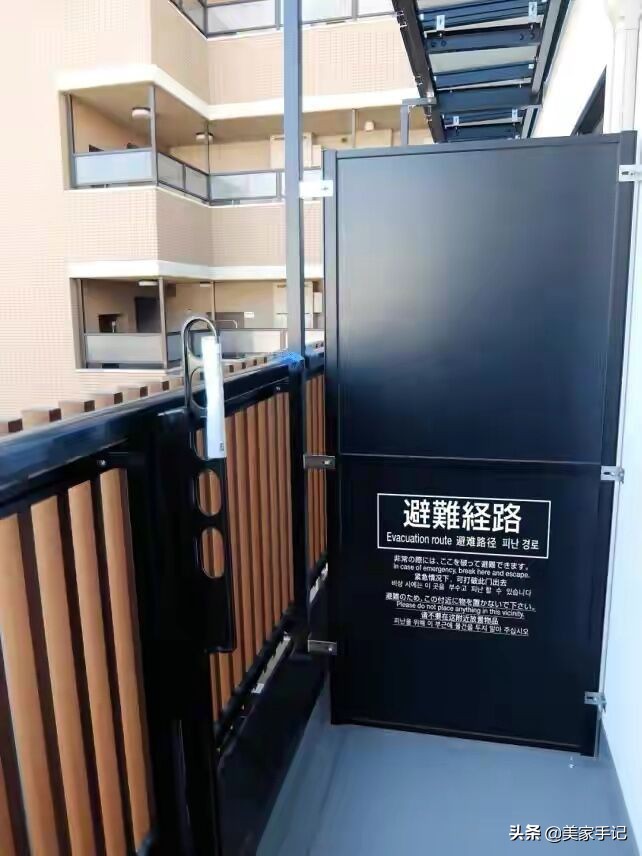 15. Escape balcony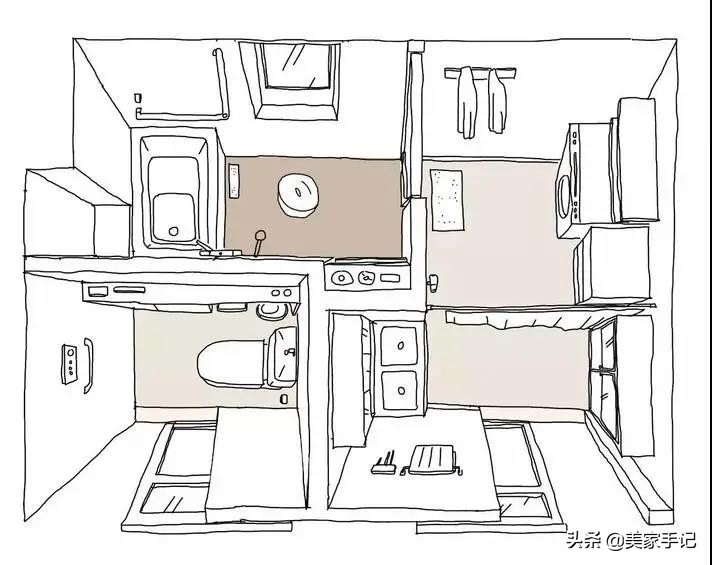 There are two types, one is to set up an emergency shelter between the balcony and the neighbor's home balcony;
The other is to set up an escape staircase to the lower -level residents on its own balcony. It is limited to space. These two points will not be explained.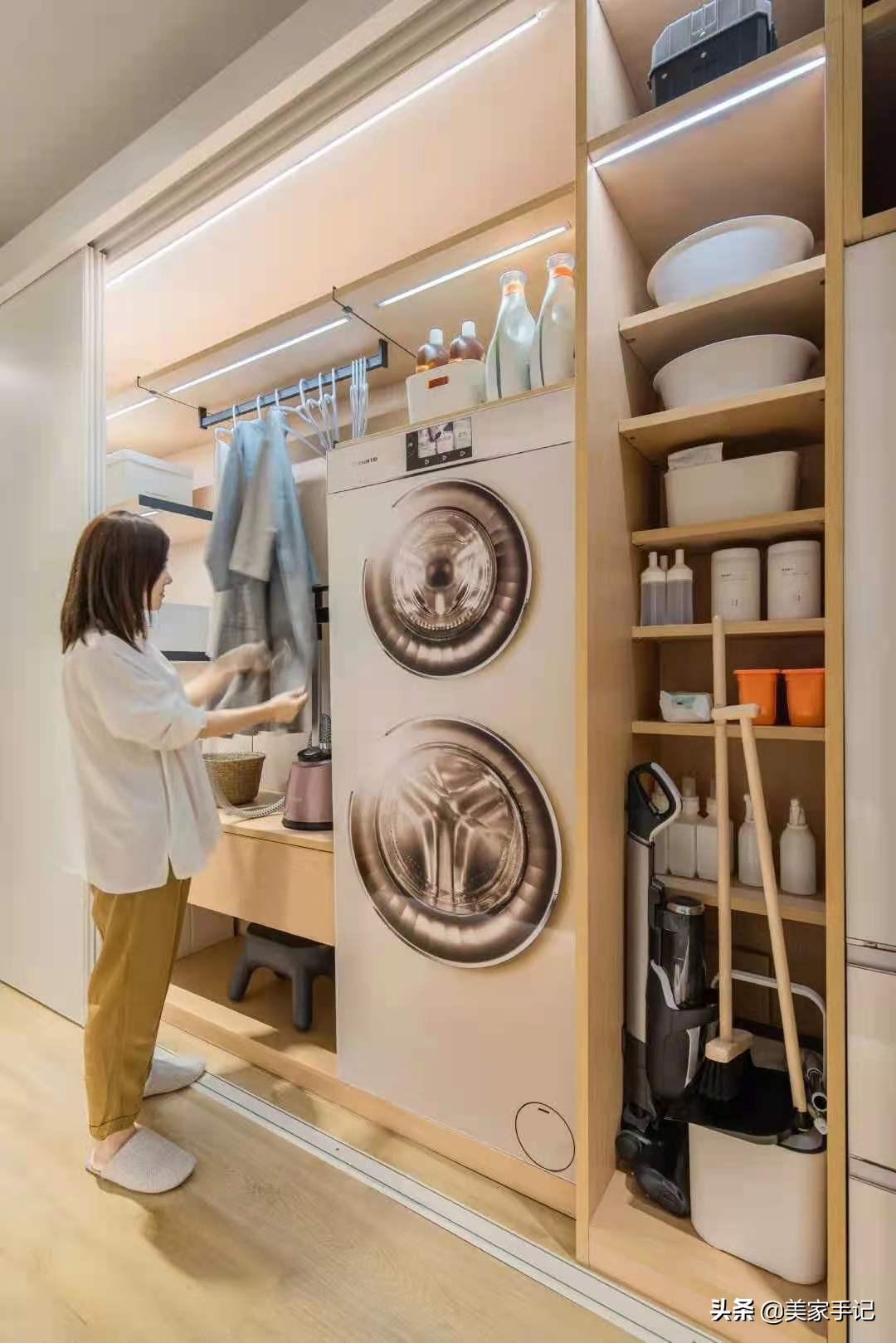 At this point, this article has been shared here, thank you for reading.
Want to know more exciting content, come and follow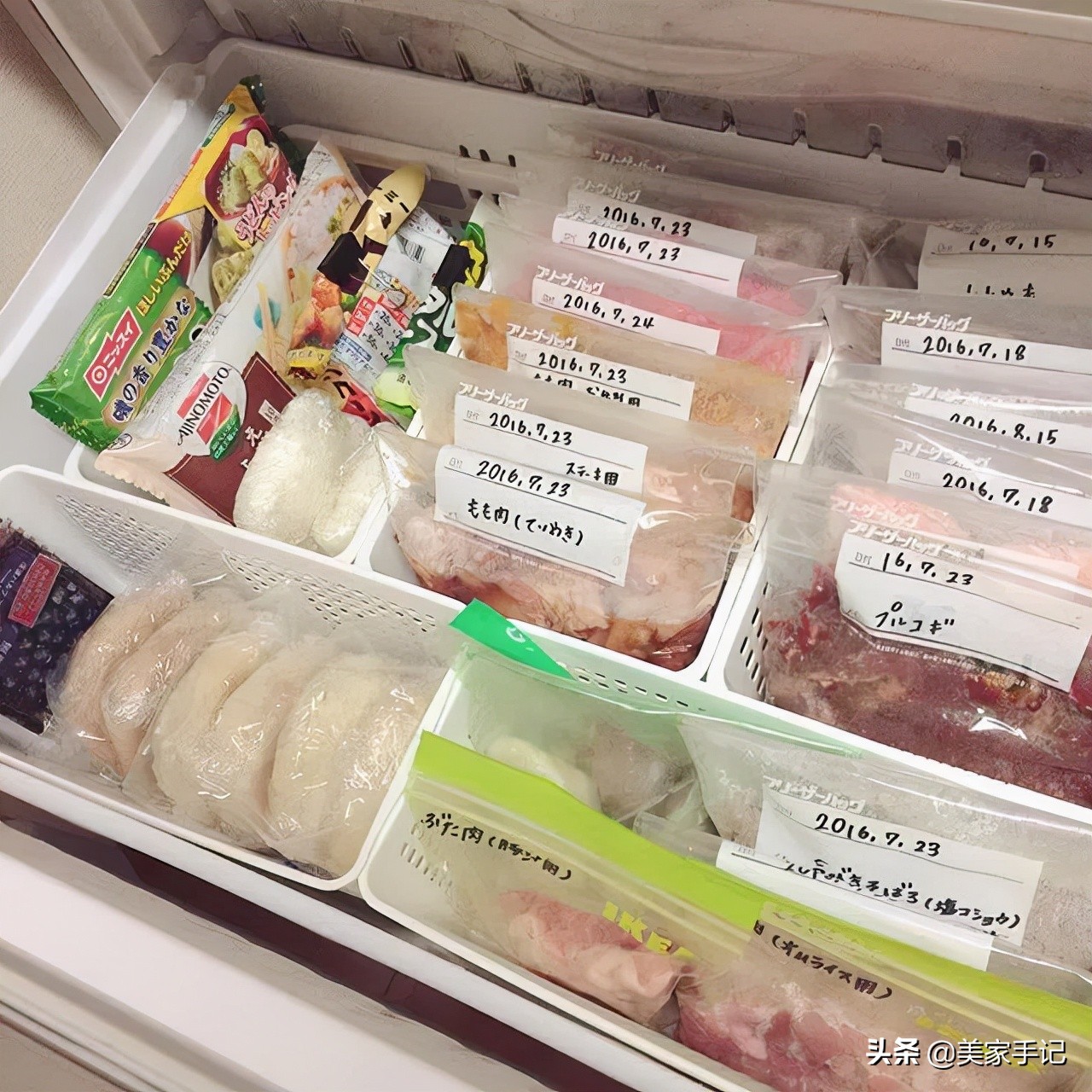 @美 美