Four -lobe brooch -BlingBling
step 1: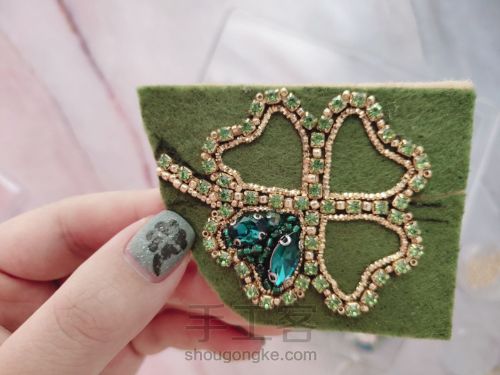 Step 2:
The first is to design the entire shape. If you like it, you can directly draw it with thin paper (● '◡' ●) ❤ ❤
Step 3:
First fix the middle drill chain. Use glue here.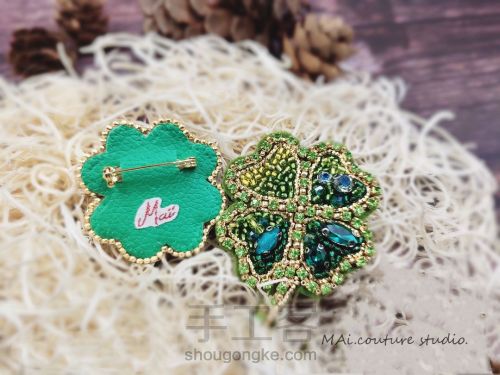 Step 4: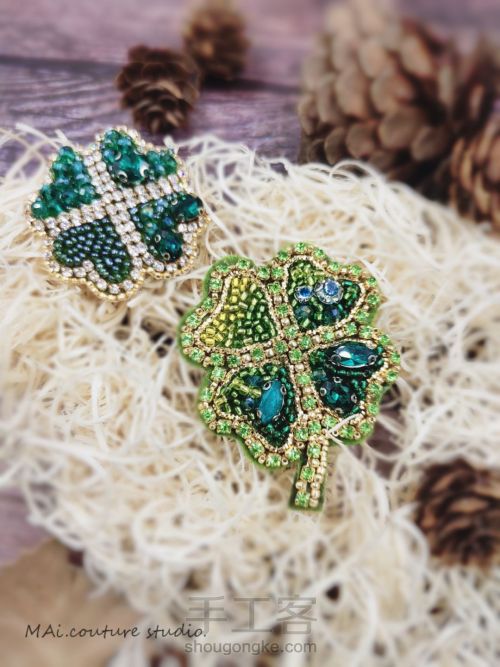 Then sew it with a transparent thread and put on golden rice beads in the middle. It is used to block the gap of the drill chain. Because my drilling chain is not long enough, I have to use this method. If your drilling chain is long enough, the drill is seamless!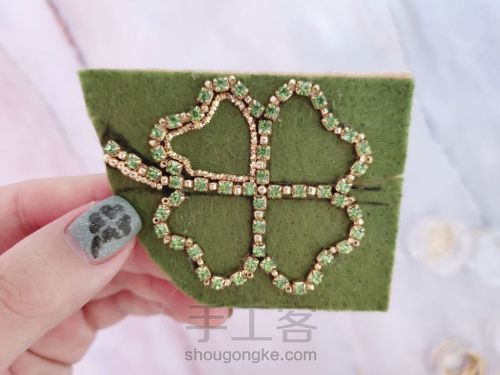 Step 5: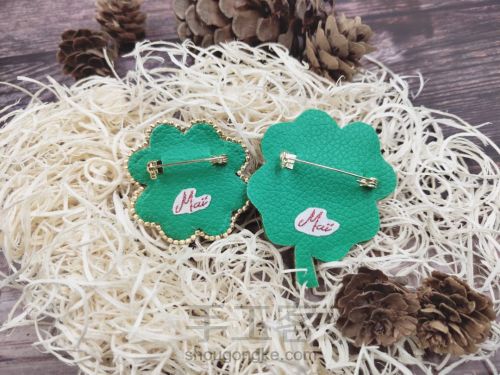 The larger part of the middle gap is used with large rice beads, and the small part of the gap next to the gap is used.
Step 6:
The four leaves are also sticky with glue first. When I was sewing in the middle, I wore a small golden rice bead.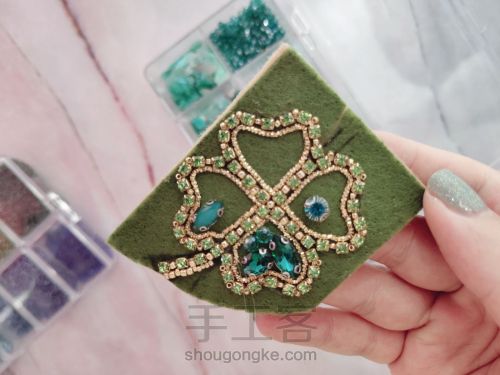 Step 7: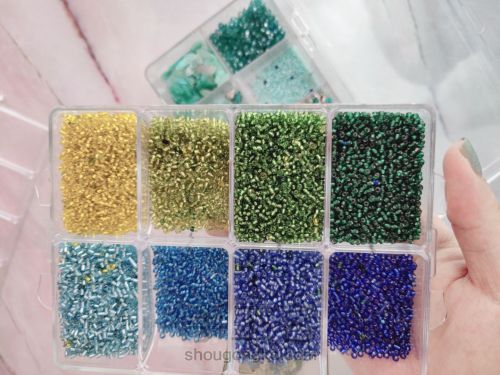 There is a lap of Indian silk inside.
Step 8:
This will be more layered. When the seam of India is seam, be sure not to pull it gently.
Step 9:
This time I designed the gradient leaves. Use the upper row of four -color beads. Of course you can design it!
Step 10:
Design the position of the large drill. Because I do n't have much green decoration, only these can be used.
Step 11: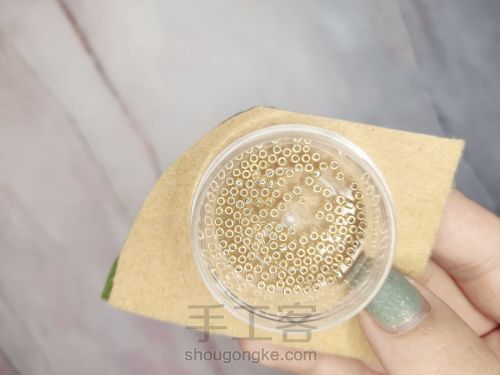 Start up from the dark sewing.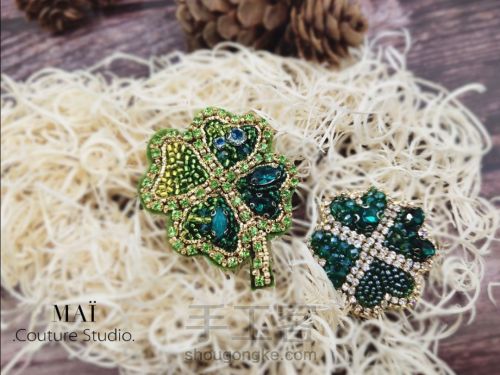 Step 12:
Add light beads when transition.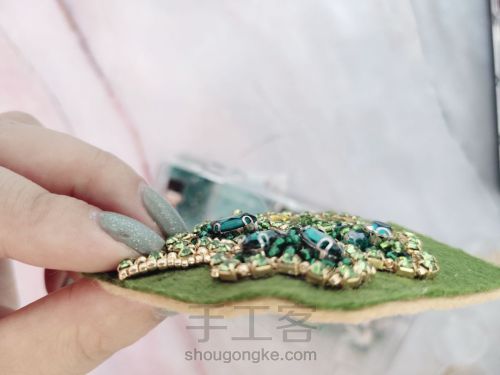 Step 13: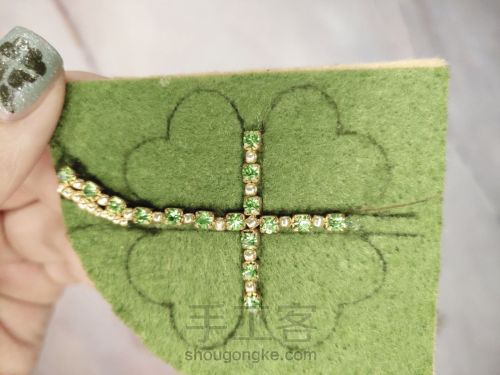 The last article is all rice beads, which can transition obviously. After the overall adjustment, the beads can be stacked and stacked, and there will be a full and three -dimensional feeling.
Step 14: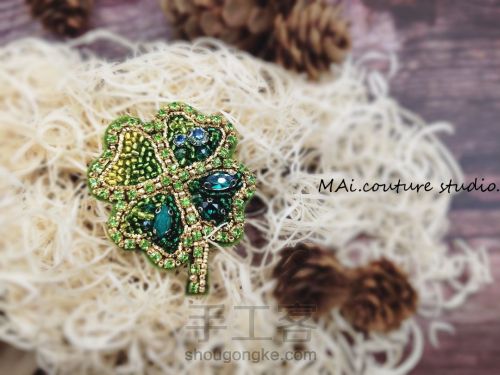 The effect from the side.
Step 15: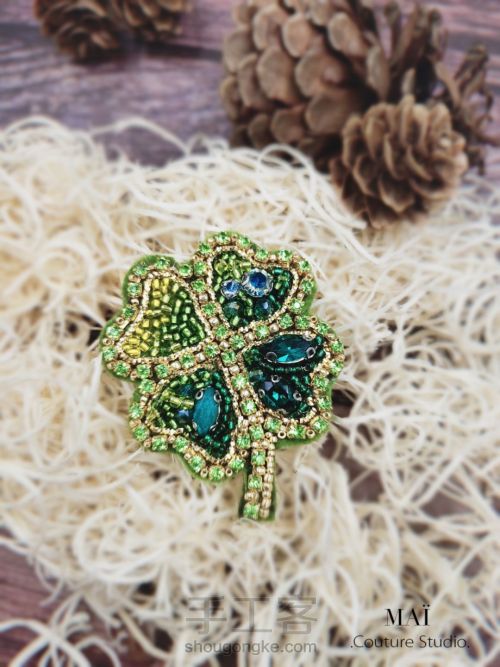 Add a hard cardboard in the middle and sew it with PU leather at the bottom. (Introduction to the previous tutorial) I didn't have time to sew the bottom here. I took the tutorial first, hee hee, hee hee
Step 16:
Beautiful take pictures
Step 17: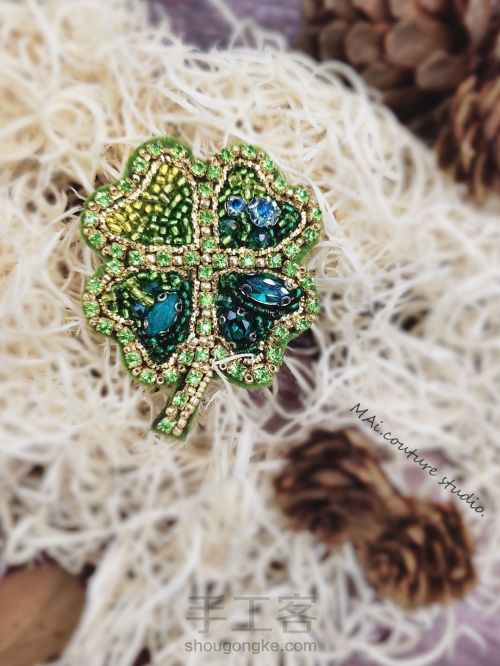 It is very suitable for spring brooch!
Step 18:
Thank you everyone (● " ●) ❤ ❤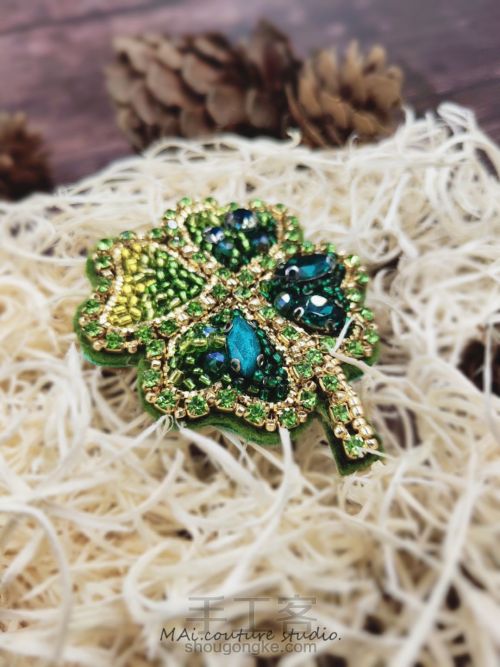 Step 19:
Compared with the simple version and an advanced version, which one do you prefer you?
Step 20:
Step 21: