The interior design of modern Chinese style is full of Chinese elements, elegant but full of fashion
Modern Chinese -style home design has a unique fashion style. In a simple and elegant atmosphere, it is full of fashion.
Modern Chinese simple interior, with a warm white space with large windows. Two "oil paper umbrellas" shape
The chandeliers float on the table.
Modern sofa divides the spacious living area into two parts, restaurants and lounges.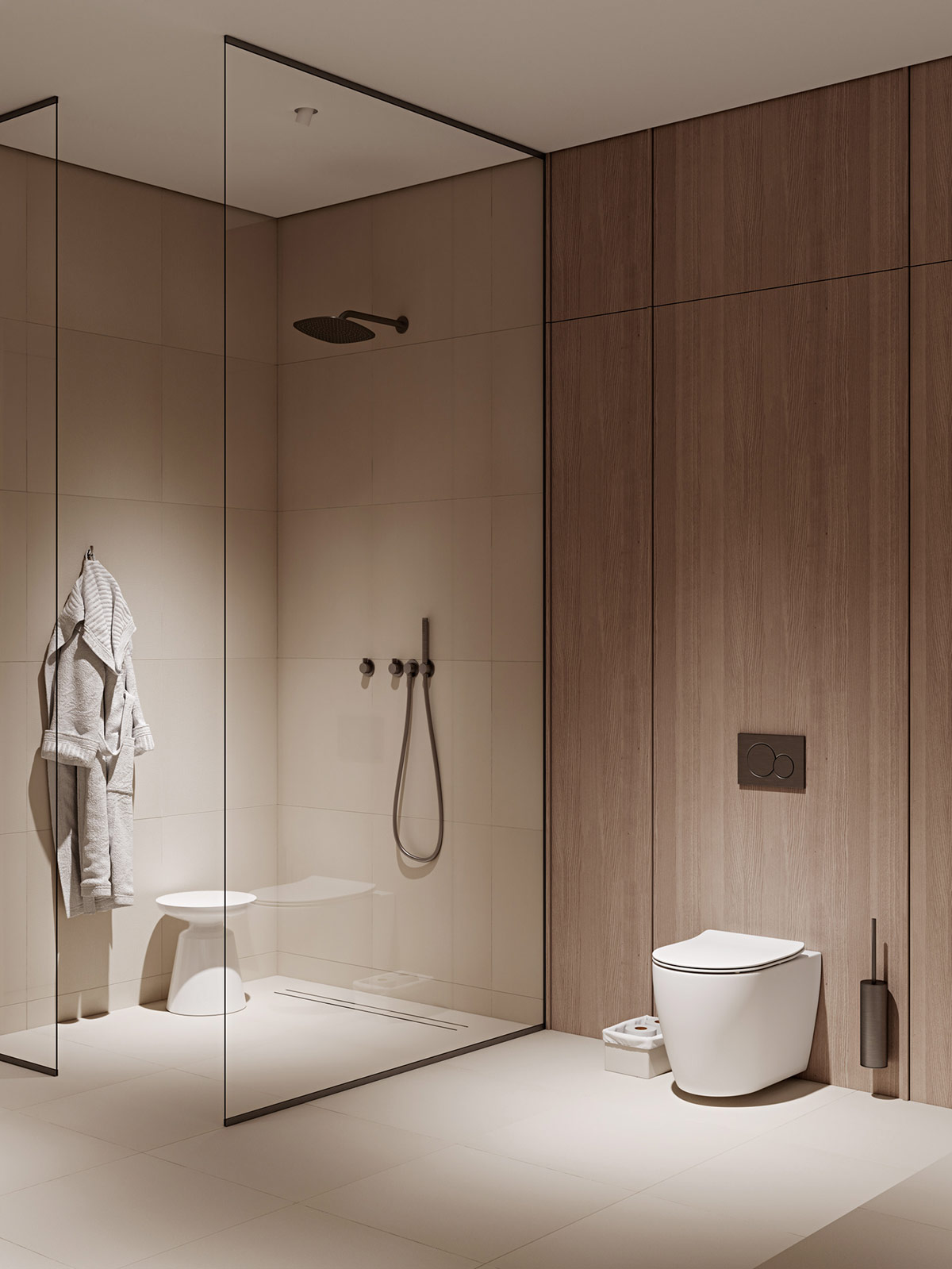 The wooden coffee table in front of the sofa,
With the traditional Chinese traditional outline, the old -fashioned roofs that people can't help but think of.
On one side of the kitchen area is the wooden cabinet and a white electrical shell unit to form a minimalist design.
Come to the bedroom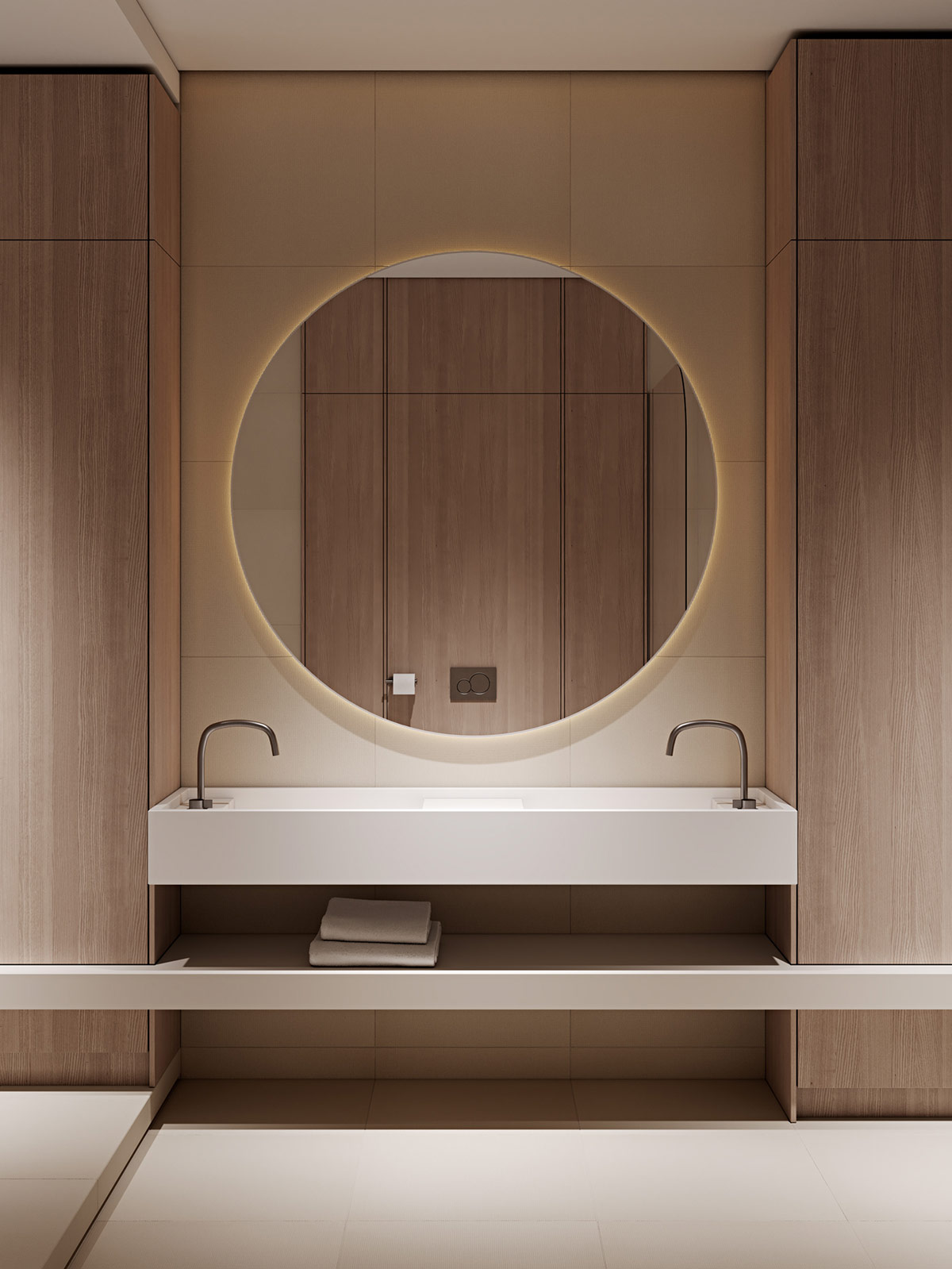 The bed with a wooden frame is located in the center of the bedroom. On both sides are the perfect symmetrical wardrobe door
Essence
Closet
The design of the wooden strip can be shared between the dressing area and the sleep space
Light.
The dressing table is hidden in the wardrobe space
Behind the wooden bedside and plate wall, there is a floating dressing table, wooden dressing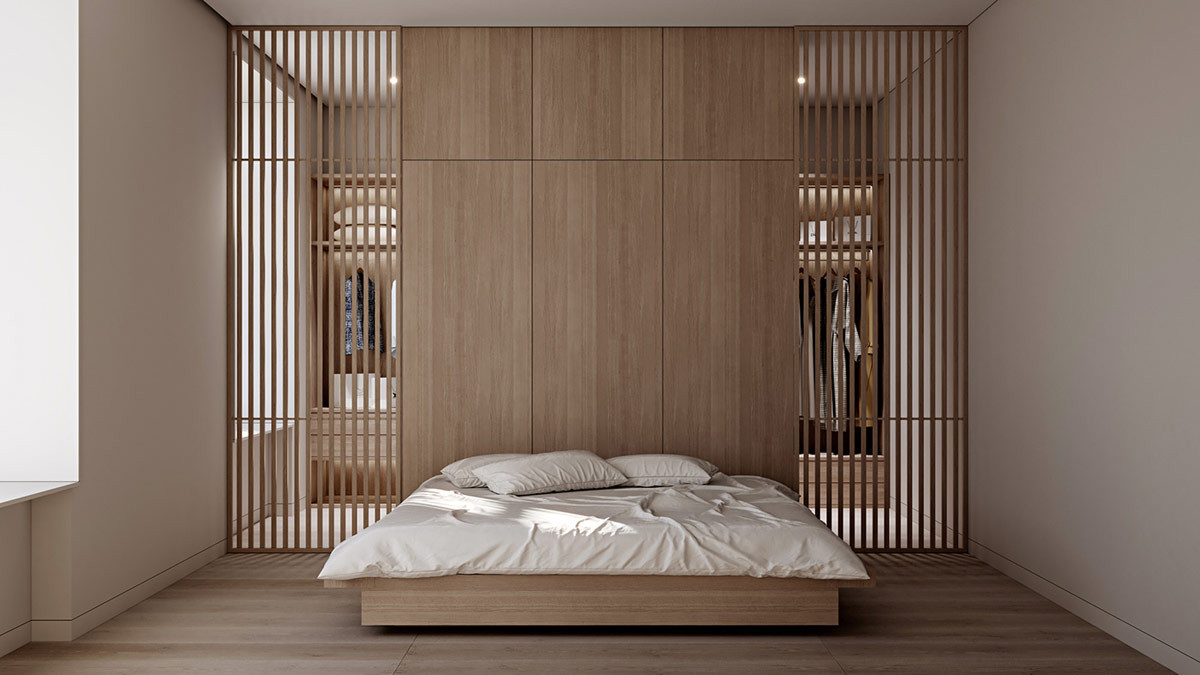 chair
Just lean on the side. A huge circle
Makeup mirror
It seemed particularly eye -catching against the lining of the wood grain.
Come to the bathroom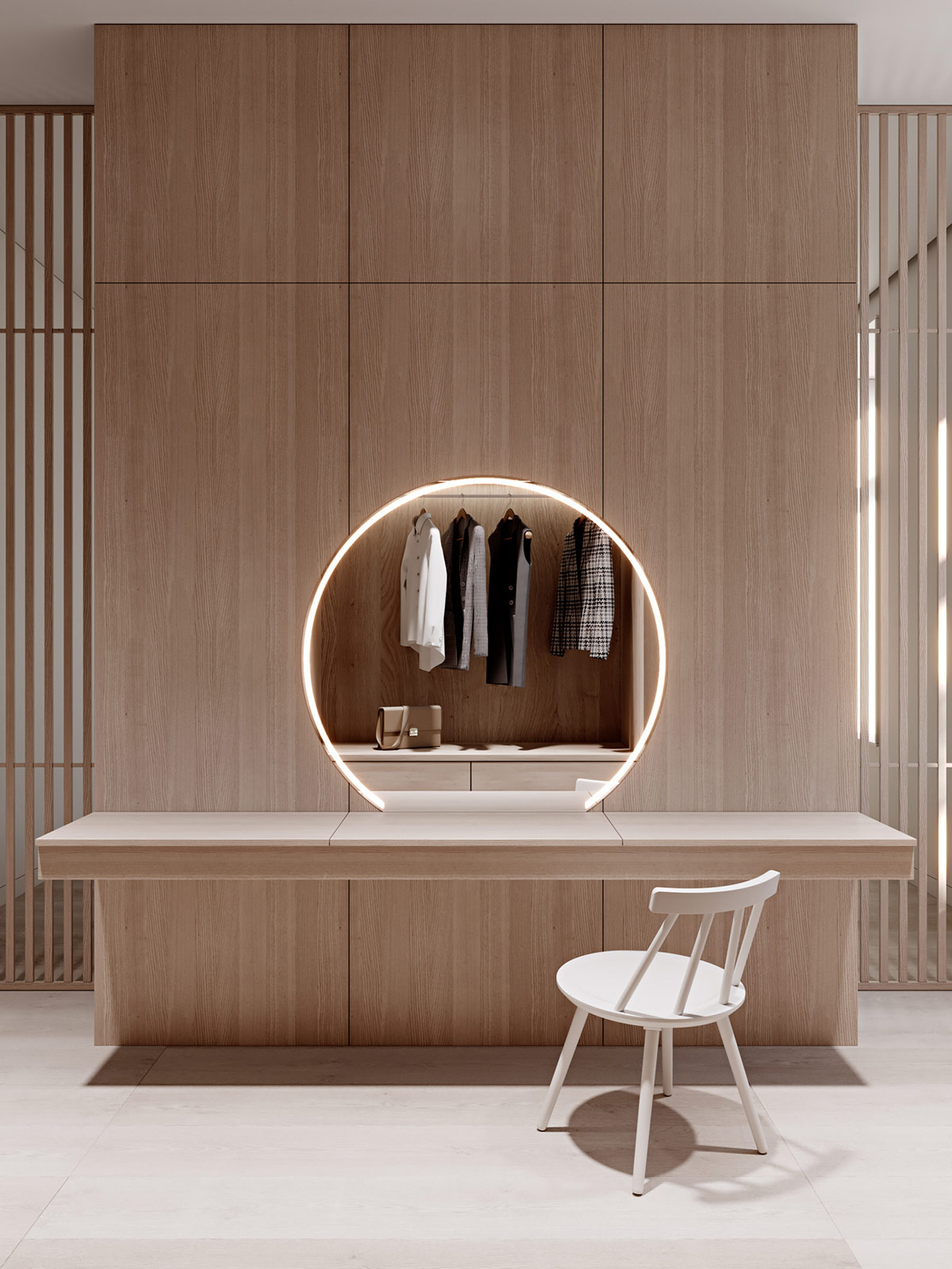 The same eye -catching bathroom mirror is referred to. A towel rack below is through the unique bathroom sink
, Combined with the storage unit on the side to create a customized bathroom design.
The frameless glass shower area once again enlarged the sense of space in the bathroom.
Through the above content, it is not difficult to find that the entire home is filled with a large amount of raw wood materials, and the elegant and simple atmosphere is filled.
For more indoor design cases, we can pay attention to Hehehe, and we will continue to update.