130 square meters of modern minimalist wind, living room tile background wall installed like this, beautiful and advanced
The living room is the facade of the entire home, and the living room tile background wall is the soul of the entire living room. The living room tile background wall is well designed, and the entire living room is half successful. So how should the living room tile background wall be designed to look good and stylish? The following 130㎡ modern simple style case, you must not miss it!
▼ living room
Advanced white cloth sofa, placed on the elegant [Karaas gray] floor tile, the dark green R -shaped chair embellishes space.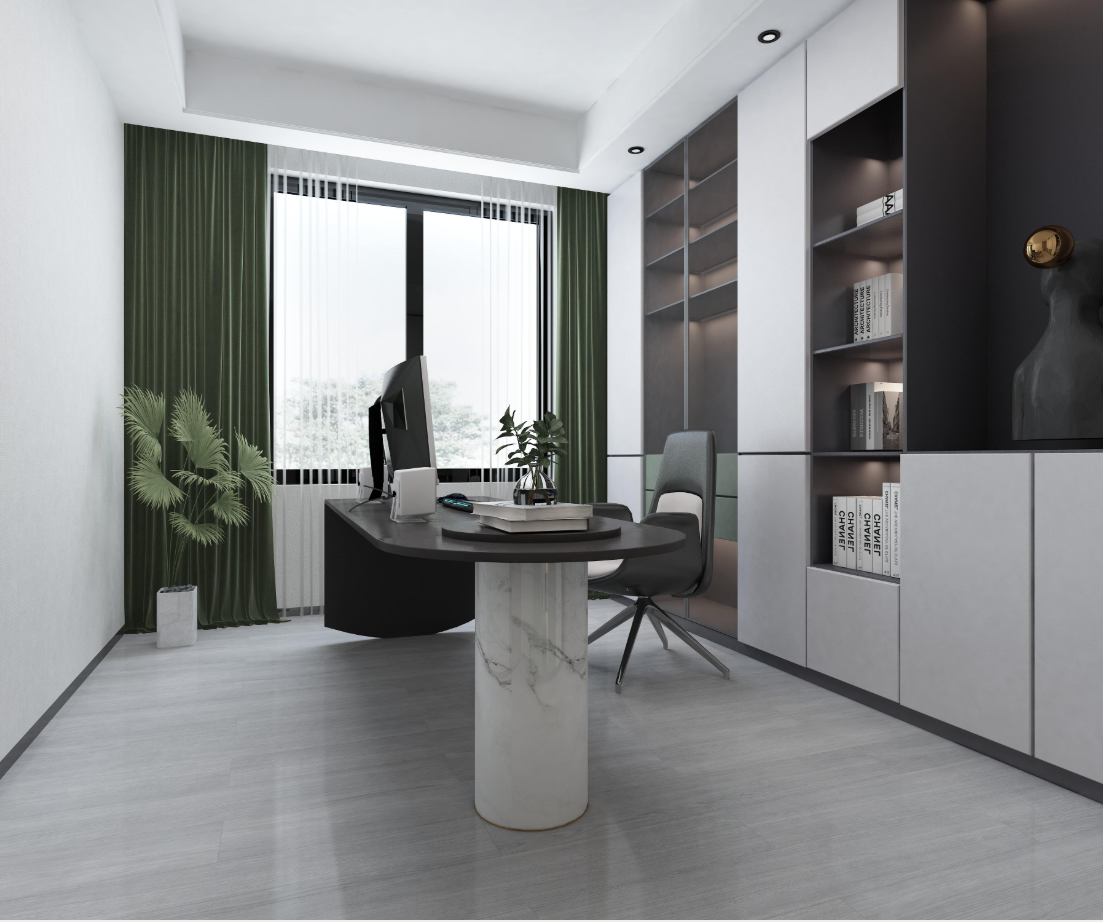 2600x800mm [Golden Gobi Jade] The background wall of the big plate, a piece of wall, the magnificent crystal patterns bloom, restore the delicate blue jade agate texture, the overall pattern is vibrant, giving the wall a higher value.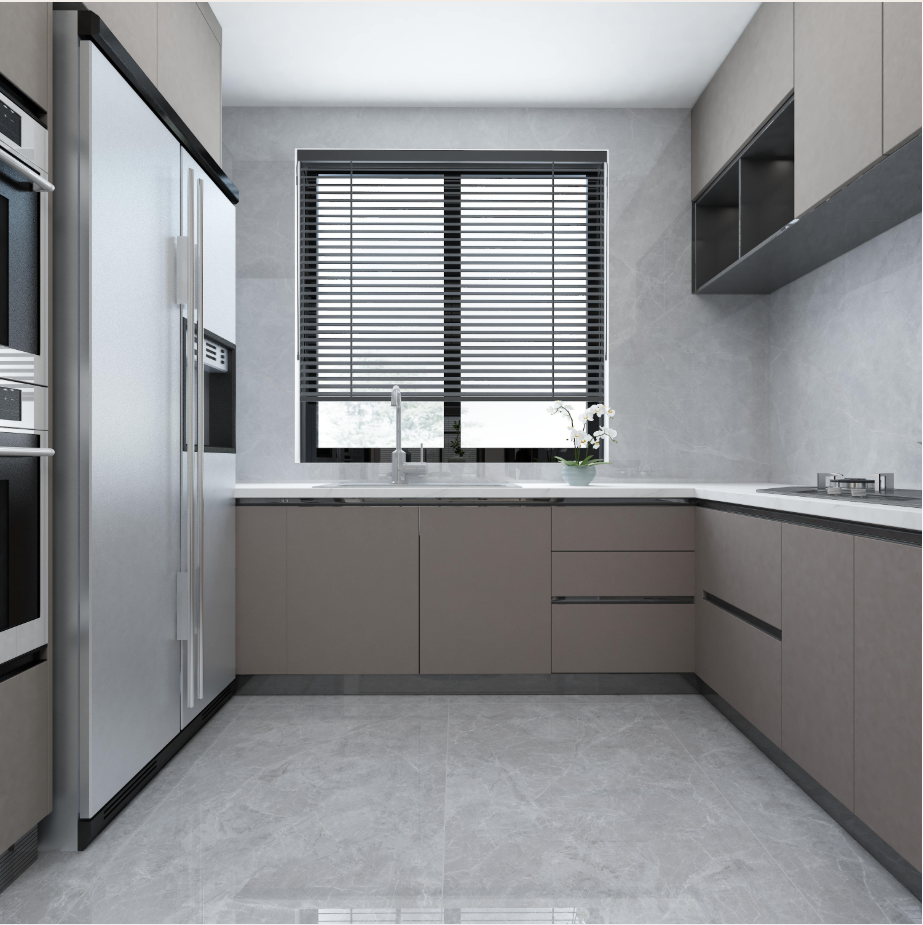 ▼ restaurant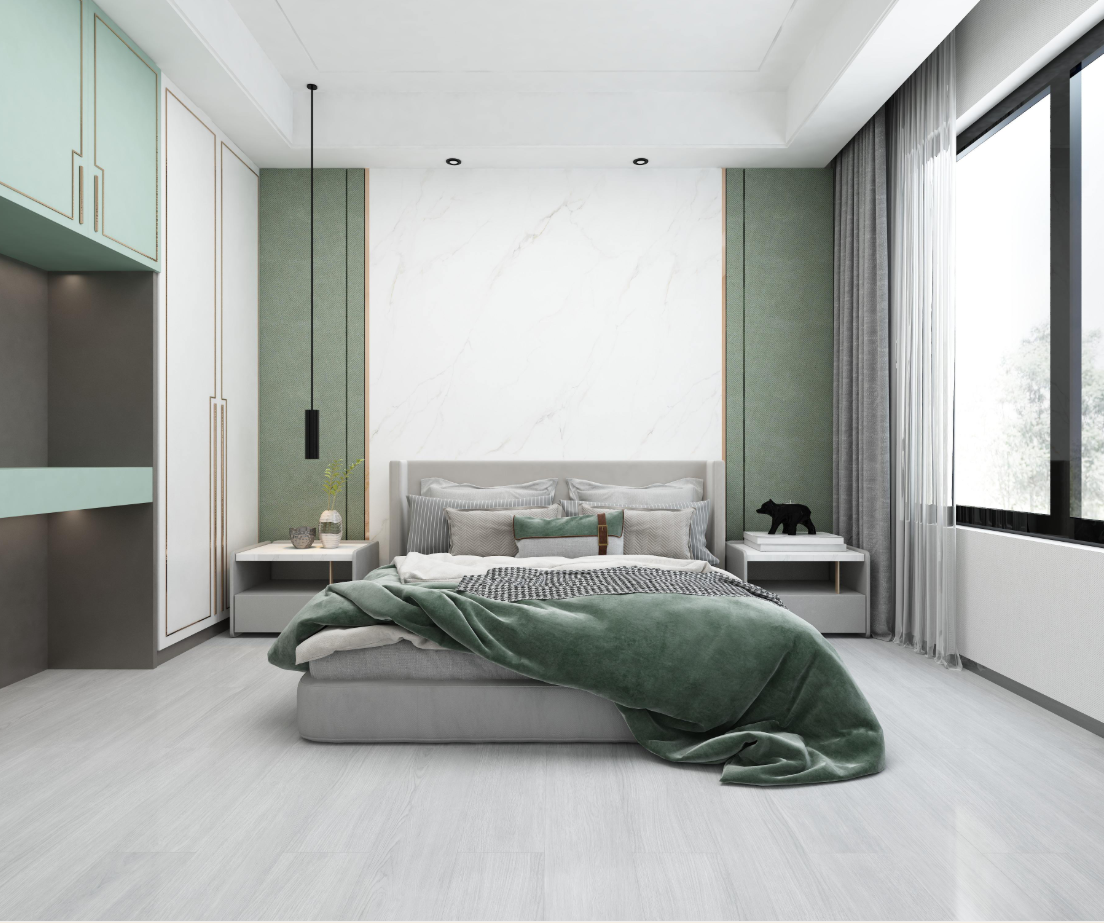 The design of the restaurant area is particularly concise. The tea -color glass restaurant cabinets are integrated with the ceiling to increase the storage space, the effective use area, and the overall space vision is more open.
▼ Kitchen
The kitchen floor tiles use [Carter Net Gray] 1500x750mm floor tiles. The integrated cabinet design details are full. Reasonable cabinet planning also allows each kitchen supplies to have its own destination.
▼ study room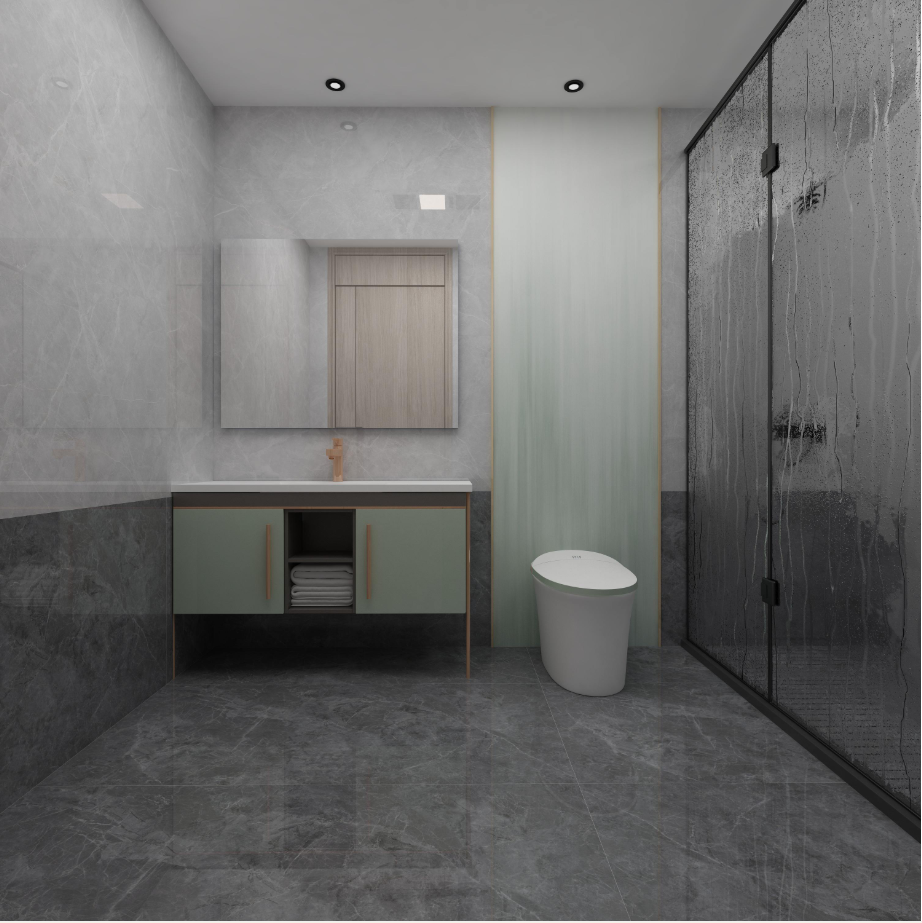 "One side of the study and one side of the world", a translucent and semi -closed reservoir with [Furxiang Oak] floor tiles. This design visual unity reduces the sense of closedness, makes the space lighter, and facilitates the workers to open their thinking.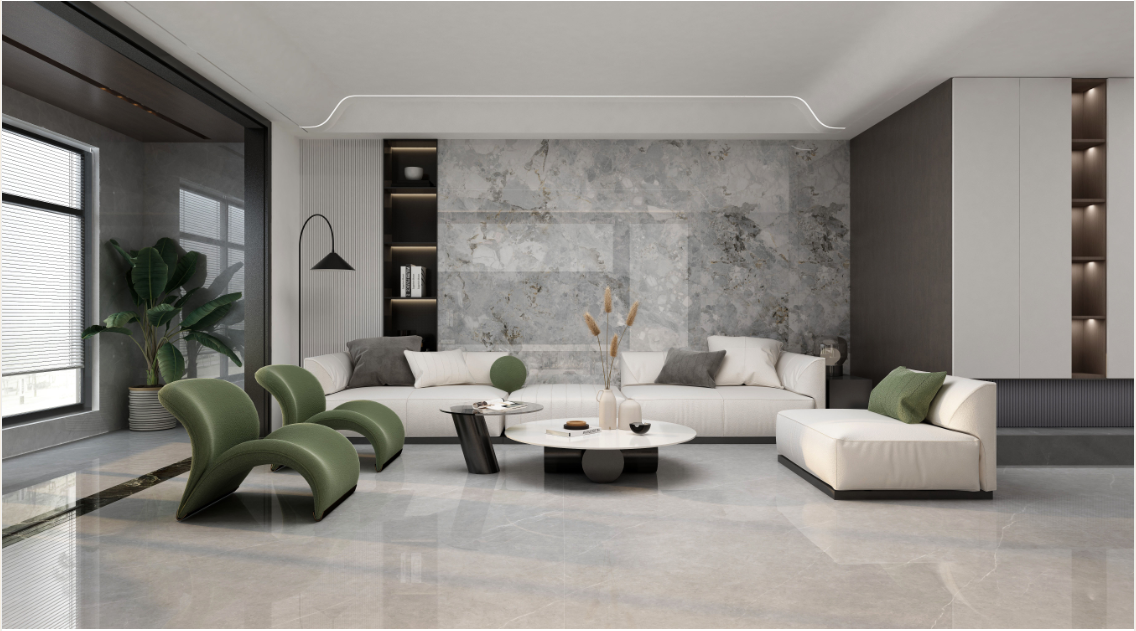 ▼ bedroom
The master bedroom uses a sliding door custom wardrobe. The green cloth pattern is used in the middle of the bedside background wall. The flat and delicate white wood noodles are spliced ​​on both sides, and a touch of green plants on the side add vitality to the room.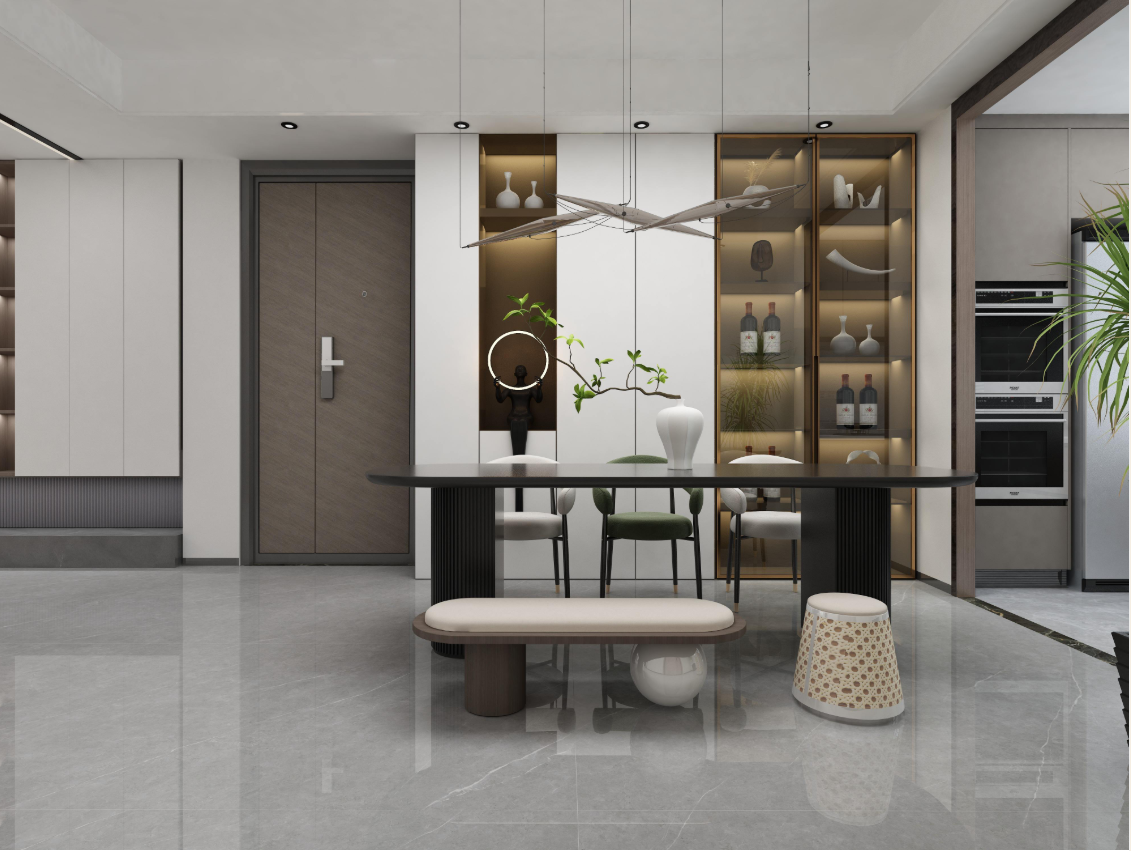 The floor of the bedroom is 1200x200mm [Furi Fragrant Oaks] wood grain bricks. The unique fine wood grain is melted out of the fibrous plush.
The daughter's room can be described as a veritable princess room. Unlike the green gray of the master bedroom and living room, the daughter's room chose a brighter cherry blossom powder, and then paired with the cute and fun cartoon bed. The whole space was sweet and pleasant, and the girl's heart was bursting.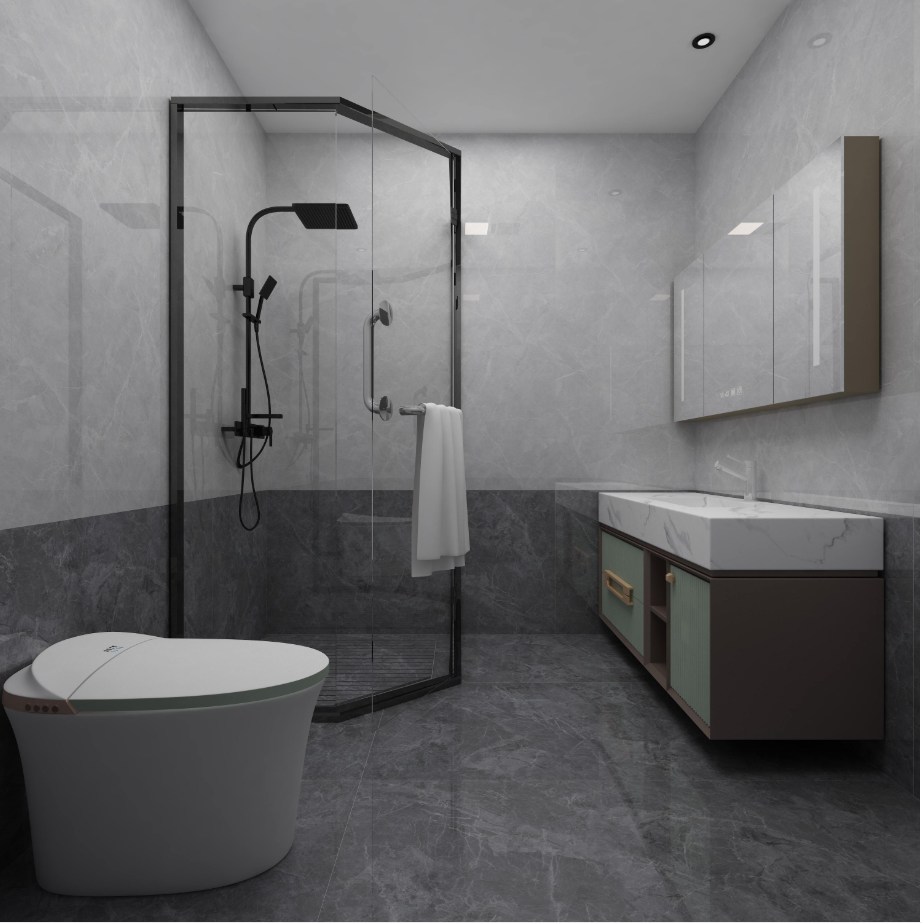 ▼ bathroom
The bathroom space shows the elegant style, and the semi-open and semi-closed bathroom cabinet lays the tone of the entire bathroom. With [Mountain Embroidery-Dai Shanqing] background wall, all elements are very harmonious.
The exquisite white marble washed the table, connected with a row of wooden storage combination cabinets on the top. The exquisite ancient style of the cabinet showed the aesthetics of modern design.