Shining butterfly star hair hoop hair decoration method illustration tutorial
First of all, we wrap the hair hoop in a good ribbon.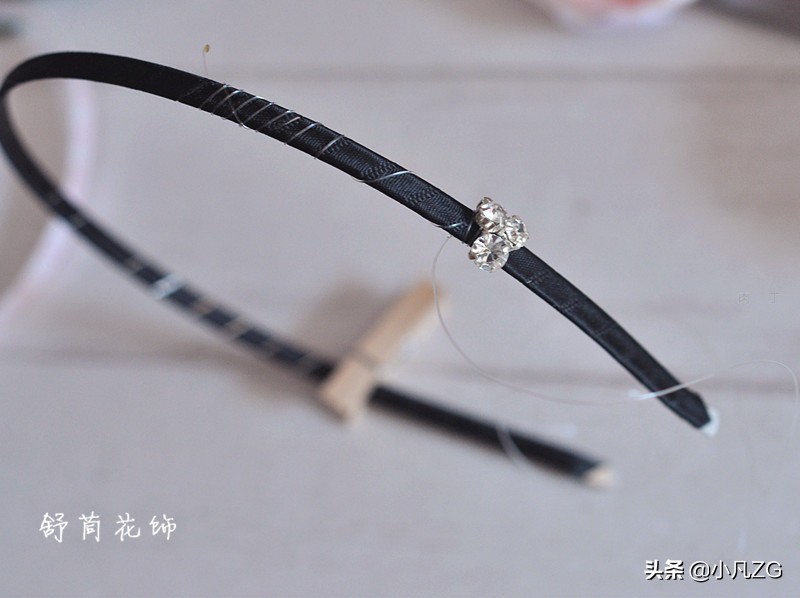 Wrap the ribbon.
Okay, take a 2 -meter long beading line and start wearing accessories. Pay attention to the sequential order of the diamond. The arrow refers to the beading line, afraid of not seeing it clearly, haha.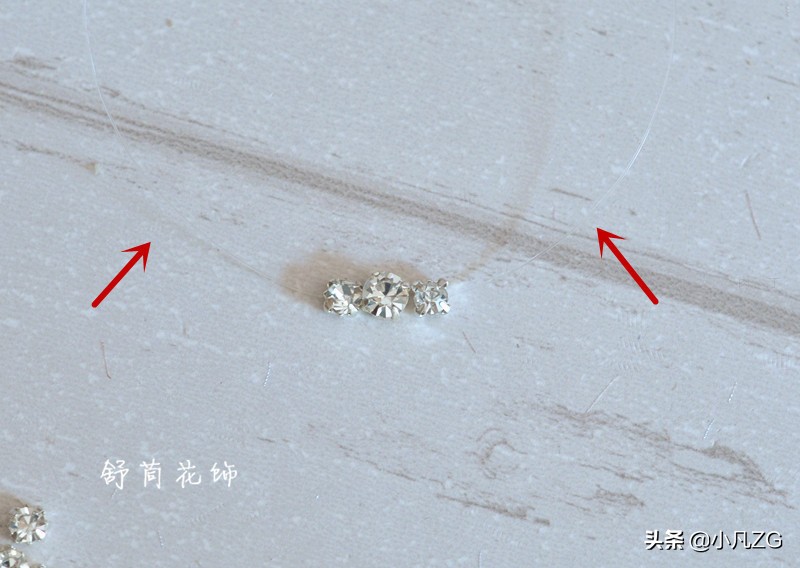 Wearing a petal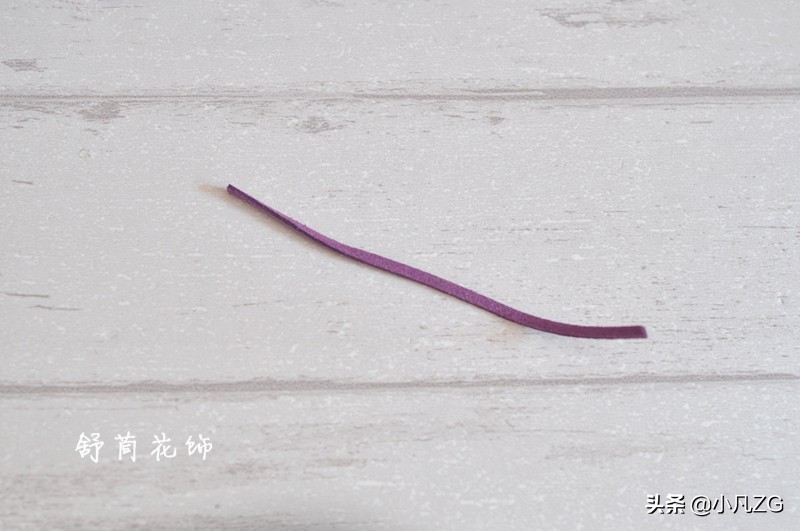 Wear a pearl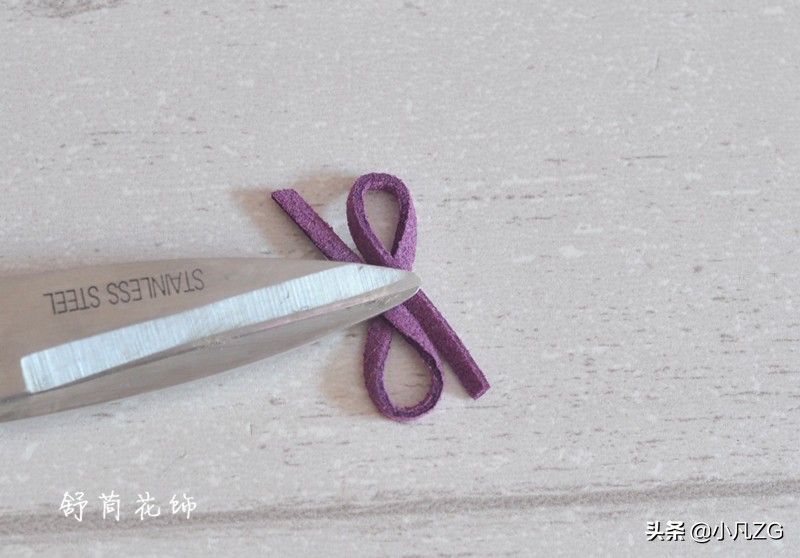 Put back the thread back into the flower heart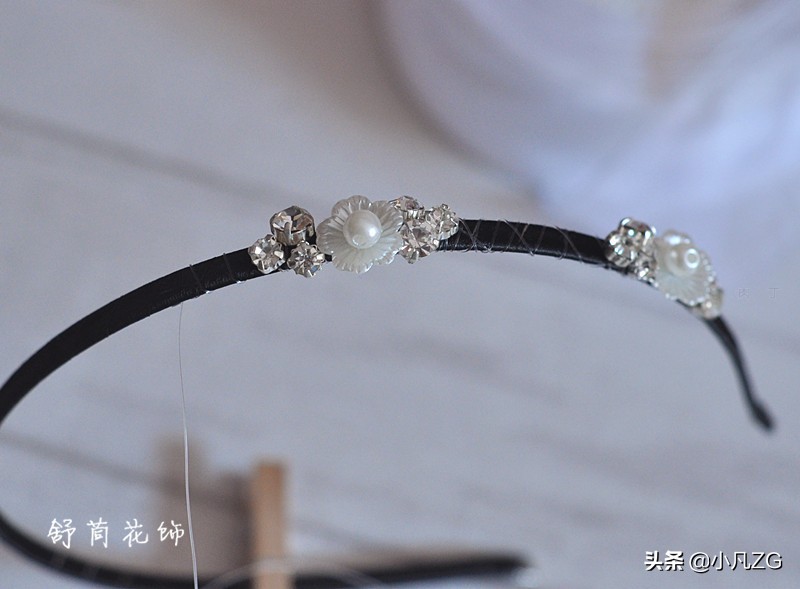 Wearing three more diamonds, one group is completed, we have to do 5 groups.
Then we wrap this string of decorations on the headband. Note that we use the backing method, that is, where to fix the first decoration, we will extend the distance of about 5 cm and start to entangle down the fish line downward. Press a little, fix it, and then entangle.
The position of about 6 cm from the end of the tail is about 6 cm. First put it on 3 diamonds, once wrapped on the head hoop at a time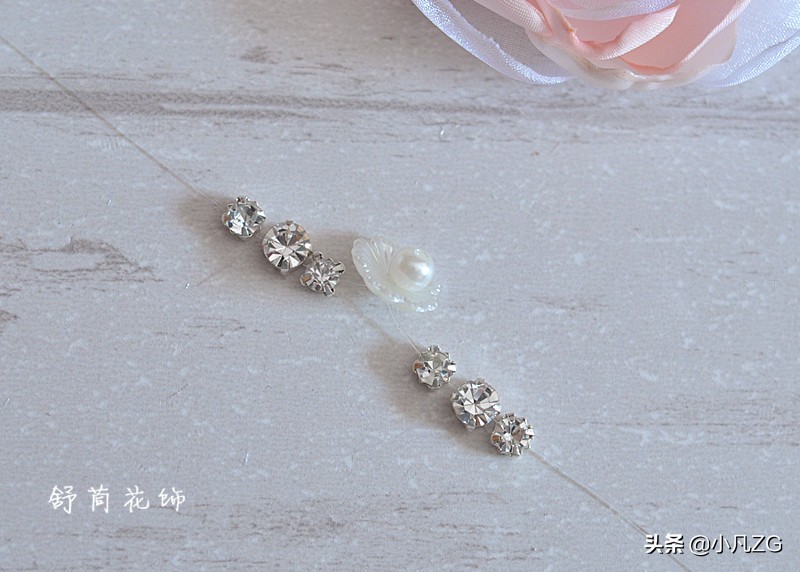 Make diamond jewelry.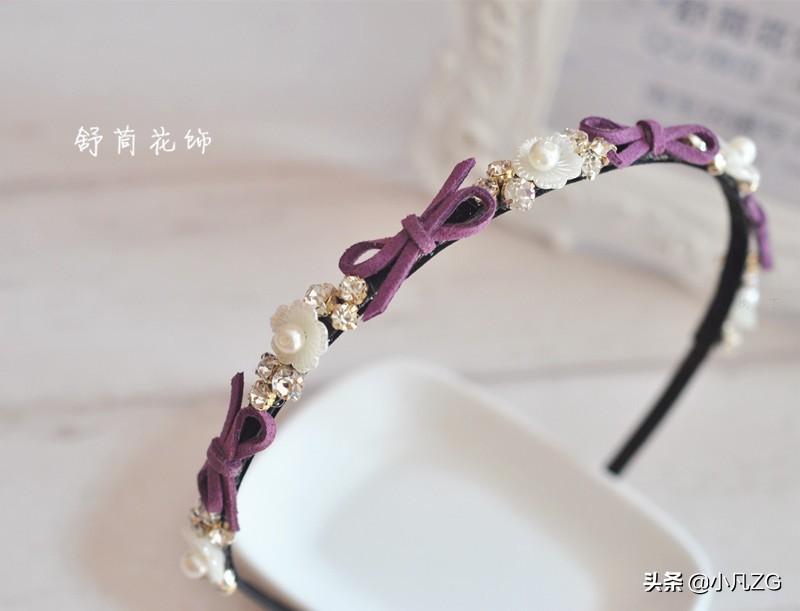 Continue pearl flowers and diamond jewelry.
continue.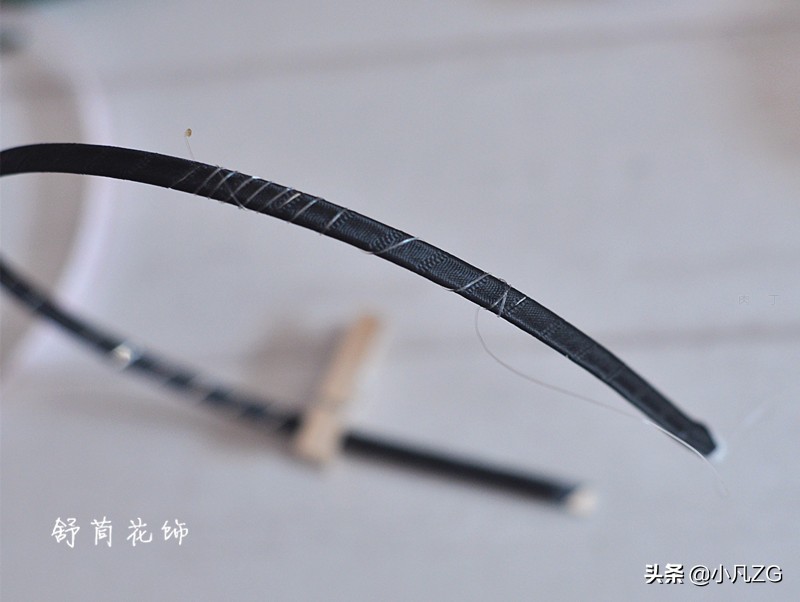 The gap in the middle can be mastered, usually about 3 cm. At the same time, it is fixed with a glue stick on the back, which is more convenient to wrap.
Finally, get it in a few times, and fix it behind.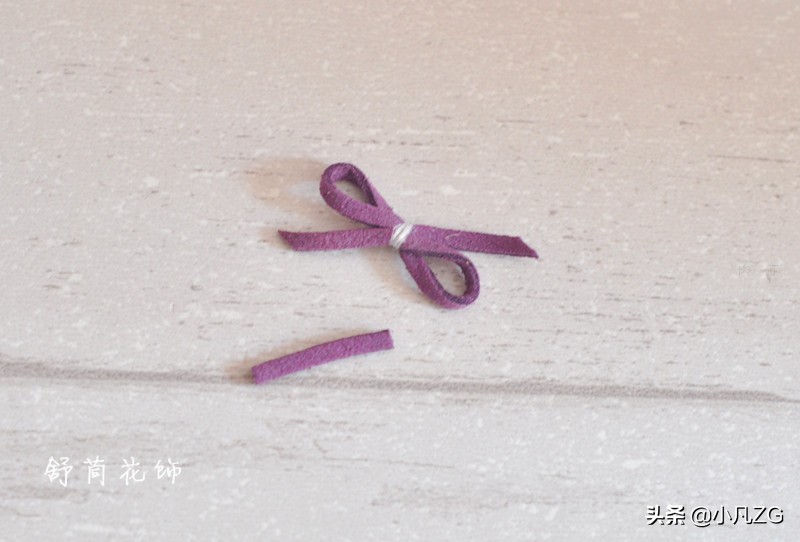 Put on a bag.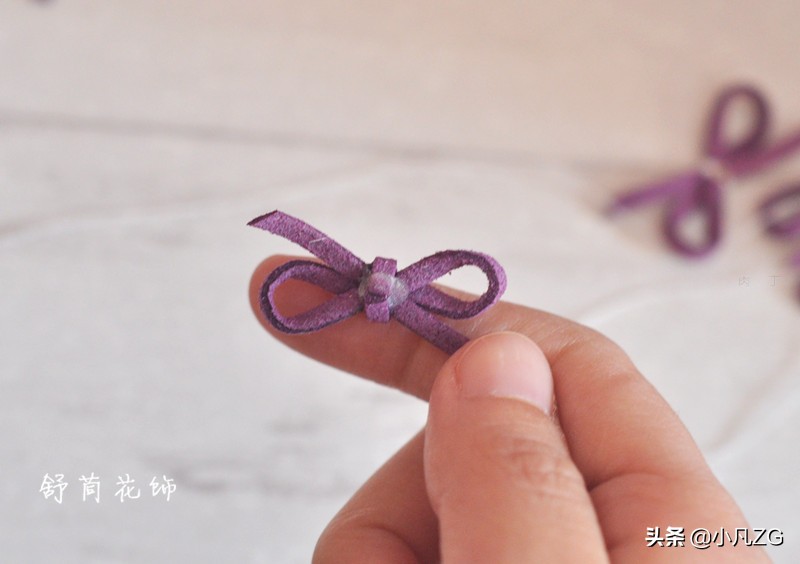 Okay, start making small bows, the material is leather rope.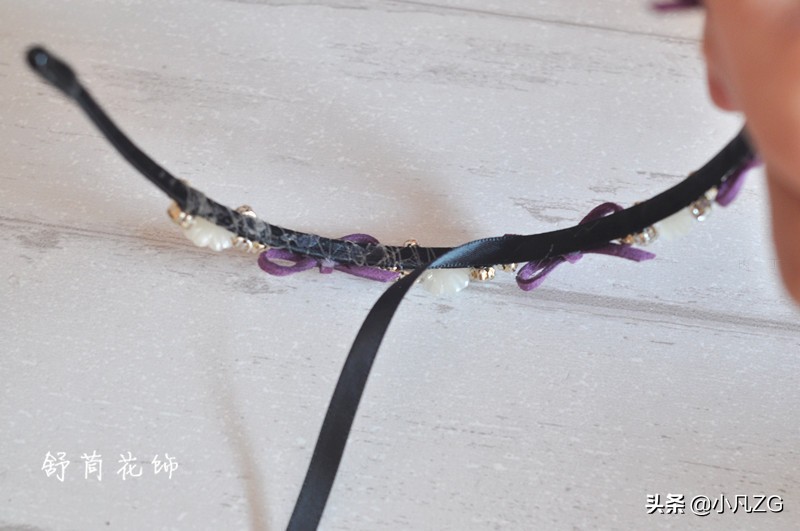 Make a bow.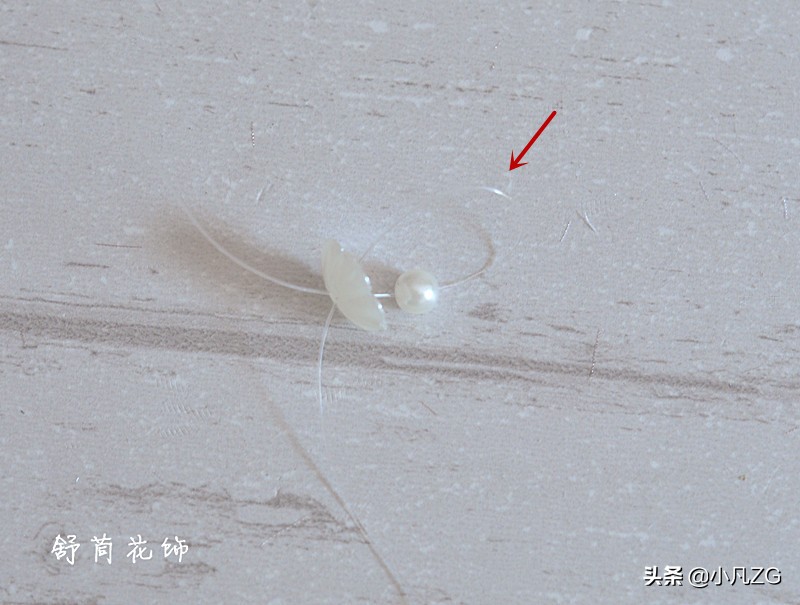 Tied.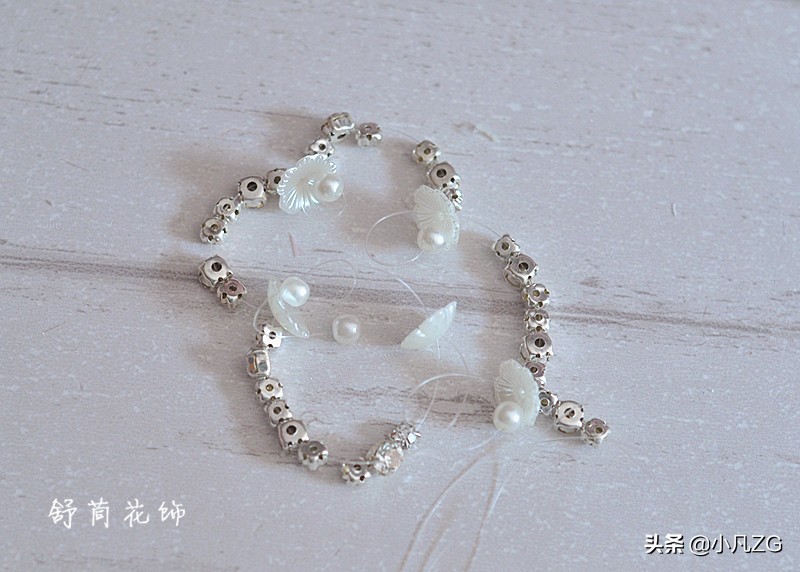 The method is simple.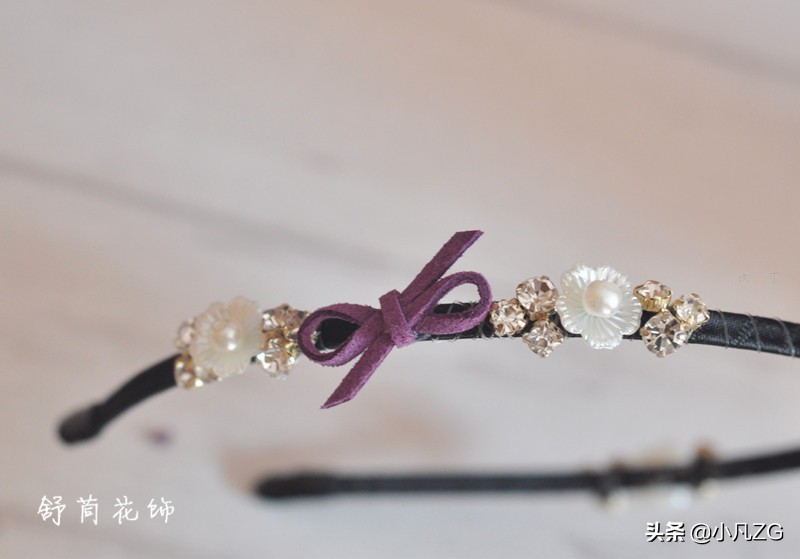 After making it, stick to the gap of the headband.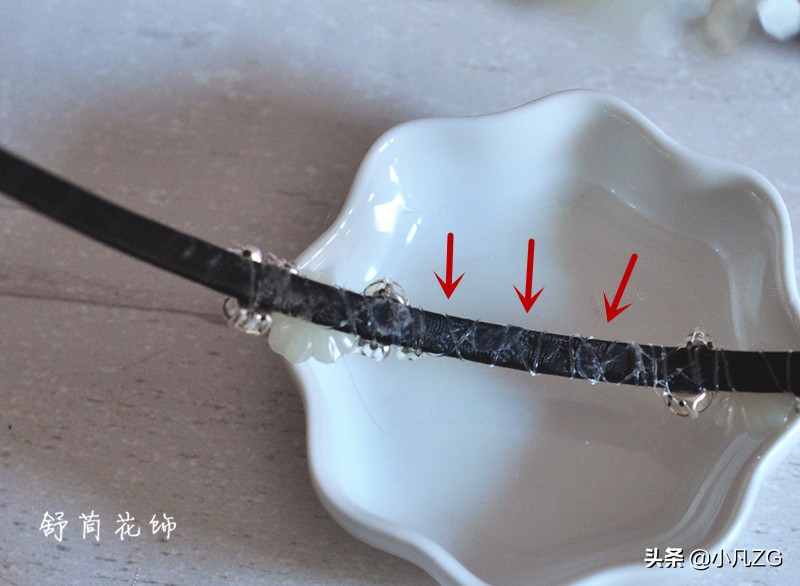 After sticking to it, we need to cover the internal test of the hair hoop with a strap, so that we are ready.
Very beautiful.