Simple style bedroom background wall has 1000 models million lines, summed up no more than four
A gusto bedroom can not use the service less backdrop, like a color, flavor and taste of the food, need green onion, star anise, pepper, pepper to contrast, less seasoning, a little color, a little embellishment on the table less appetite sensation.
The bedroom is best to little more warmth and less apathetic, makes it easier to relax and fall asleep easily.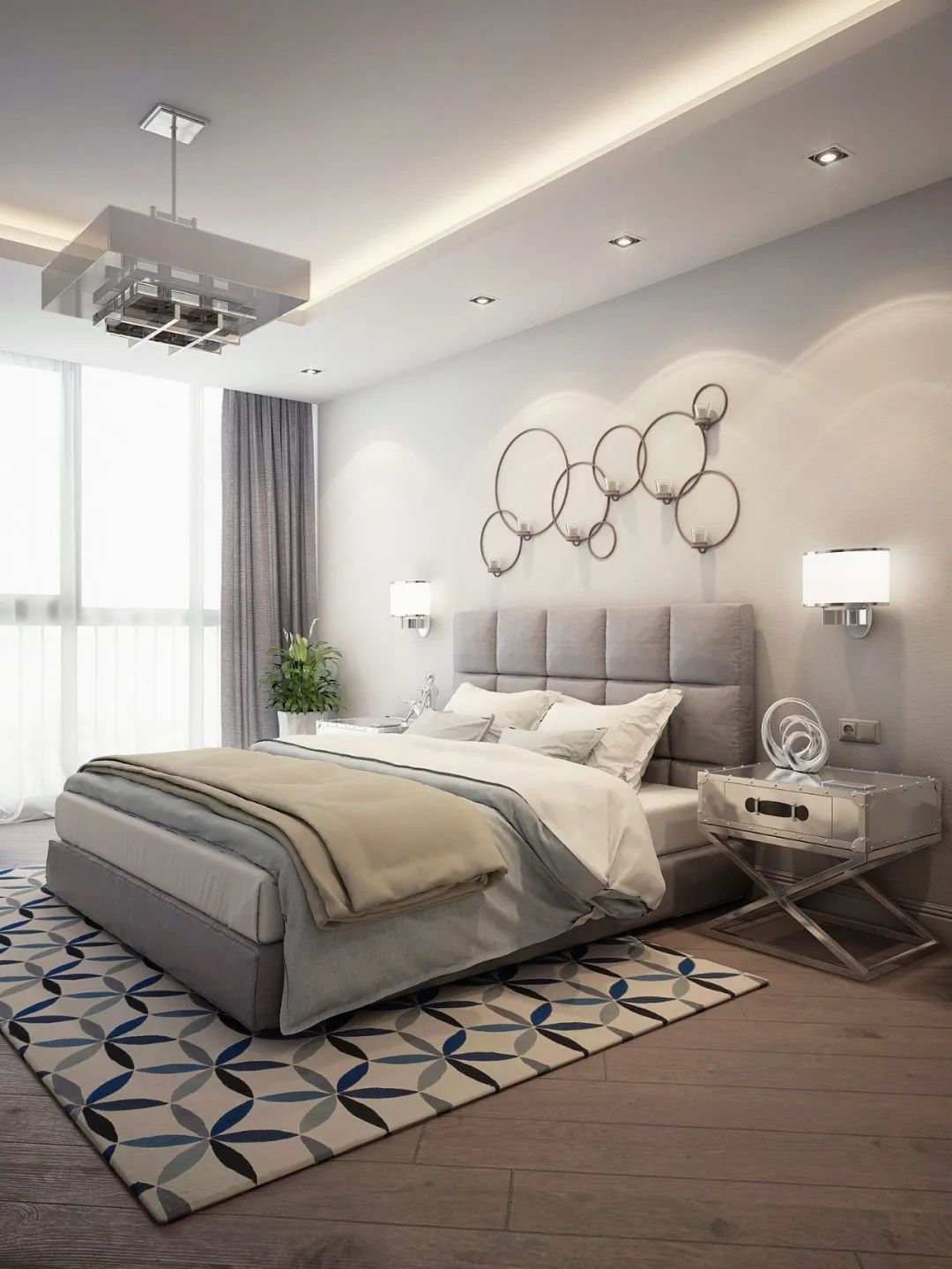 Bedroom background wall design and construction of models there are millions of ways, sum up no more than four categories.
First, the backdrop and a large area separated by color, highlighting the primary and secondary, pulled level.
The simplest, most economical, most good operational way than using two colors will be separated from the backdrop to a large area.
Generally, we will dark color as the main back wall bed, a large area of ​​light color, highlight the theme, prioritize bedroom, the center of interest highlighted.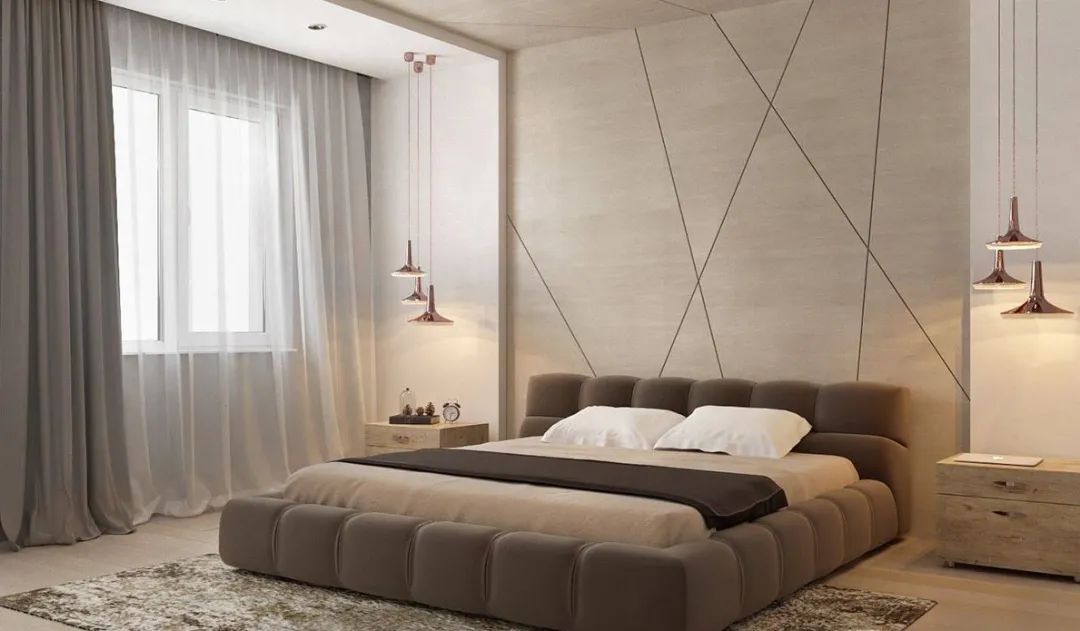 Background wall is red, a large area is pale beige; backdrop is dark gray, light gray is a large area; large area of ​​gray and blue, a large area is white.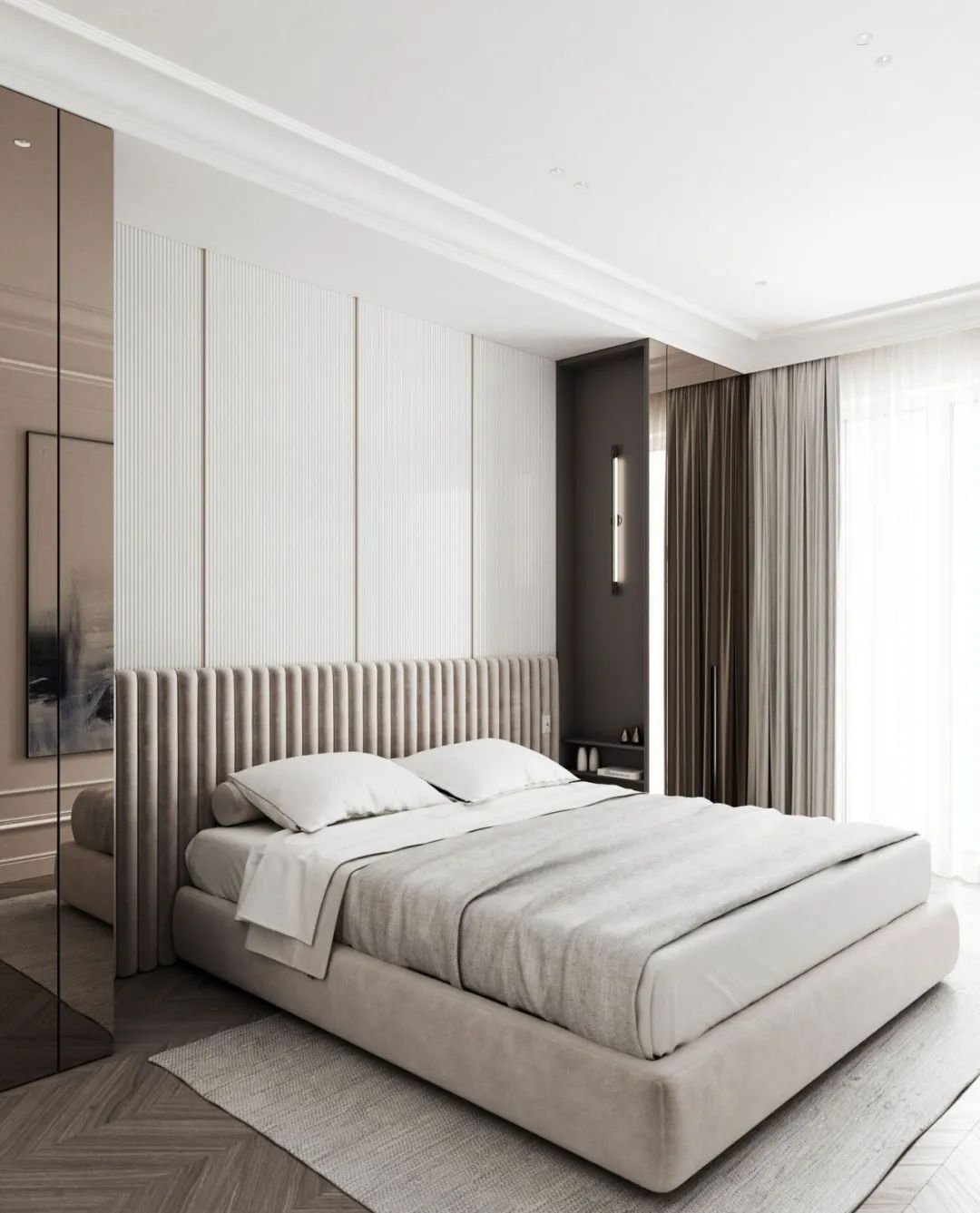 This approach is suitable all home improvement, hardcover room, re-decoration, renovation also very friendly.
Second, unified color, overall appearance, all in one color.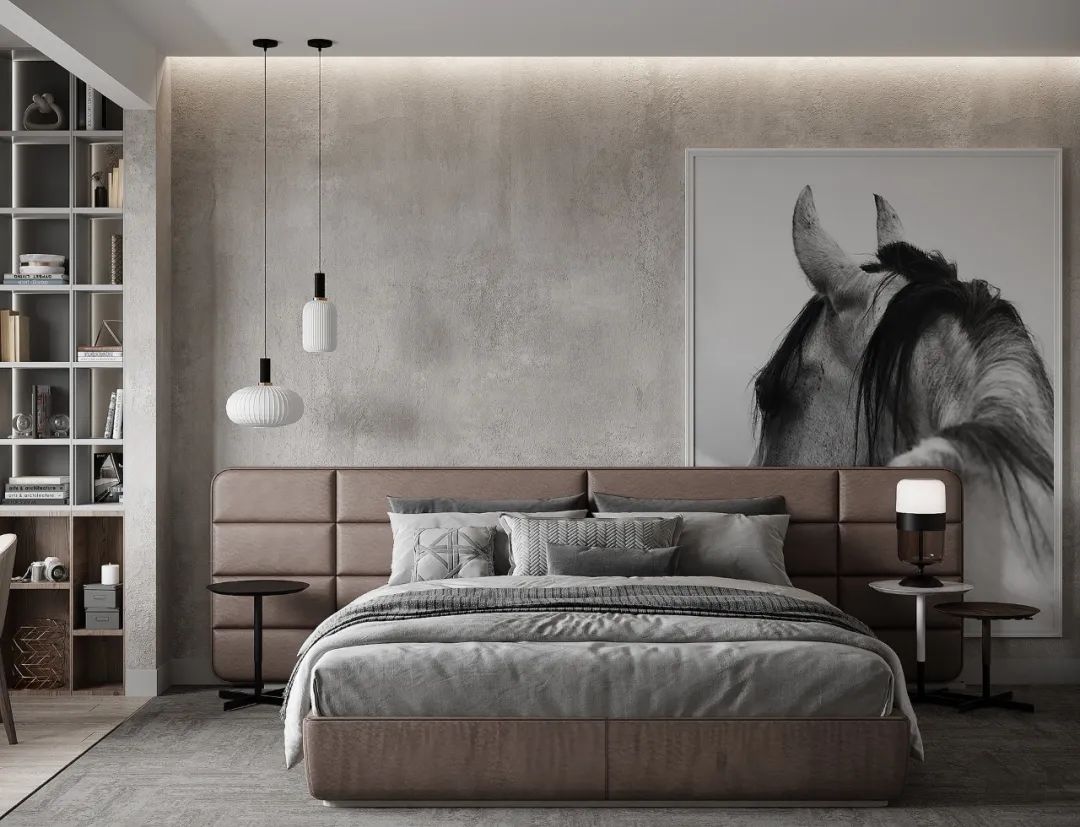 Bedroom with a color choice is the most widely used home improvement, once the big white wall, through the wall wallpaper, wall covering full of stickers.
In this way, relatively speaking, not only save money but also peace of mind.
Compare Guadan wall, the bed curtains style and the style can appropriate a little rich. Such restraint wall decoration way to decorative painting, decorative ornaments, decorations provide many space to play.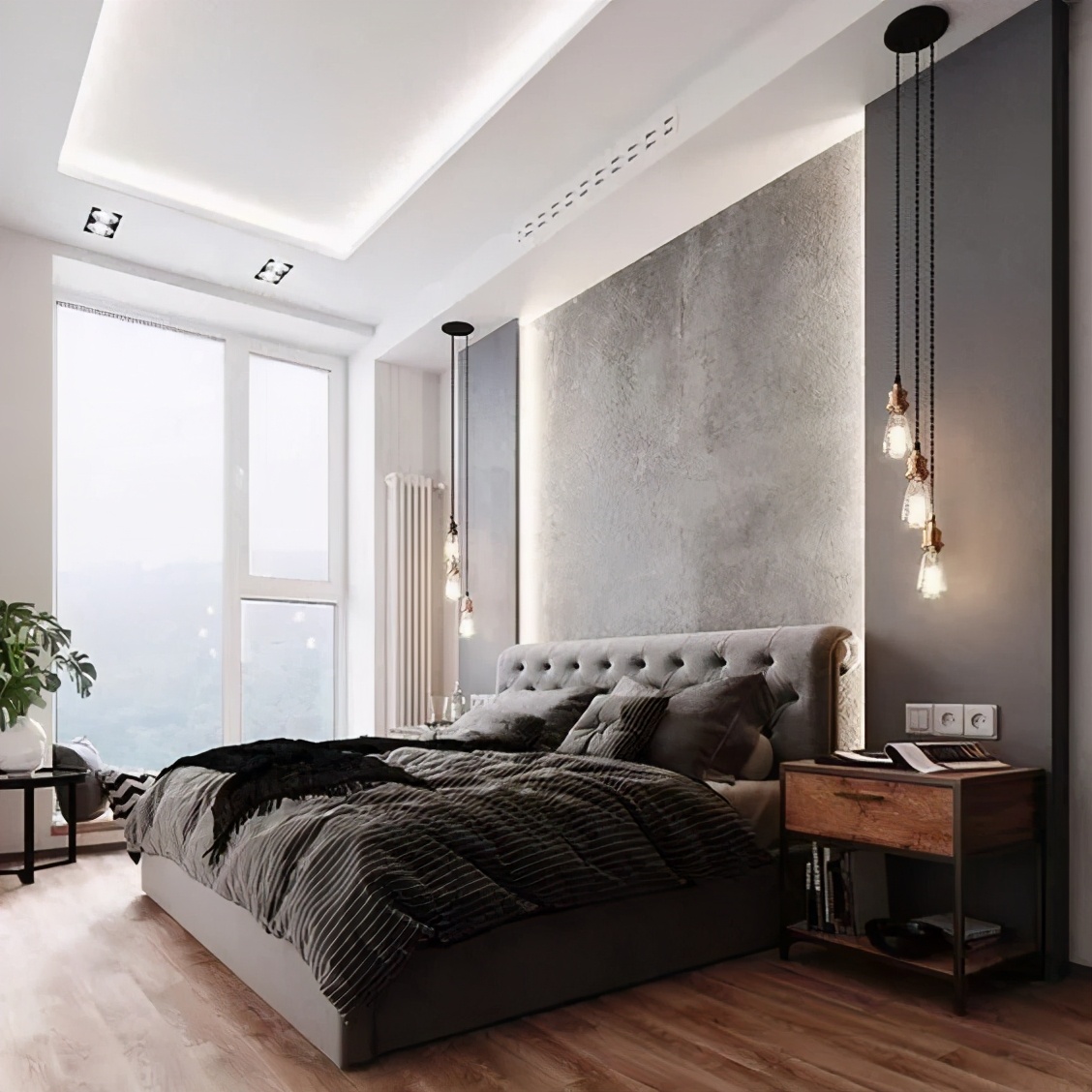 This approach is suitable hardcover room, re-decoration, renovation of all rooms and other requirements from simple, affordable decorative requirements.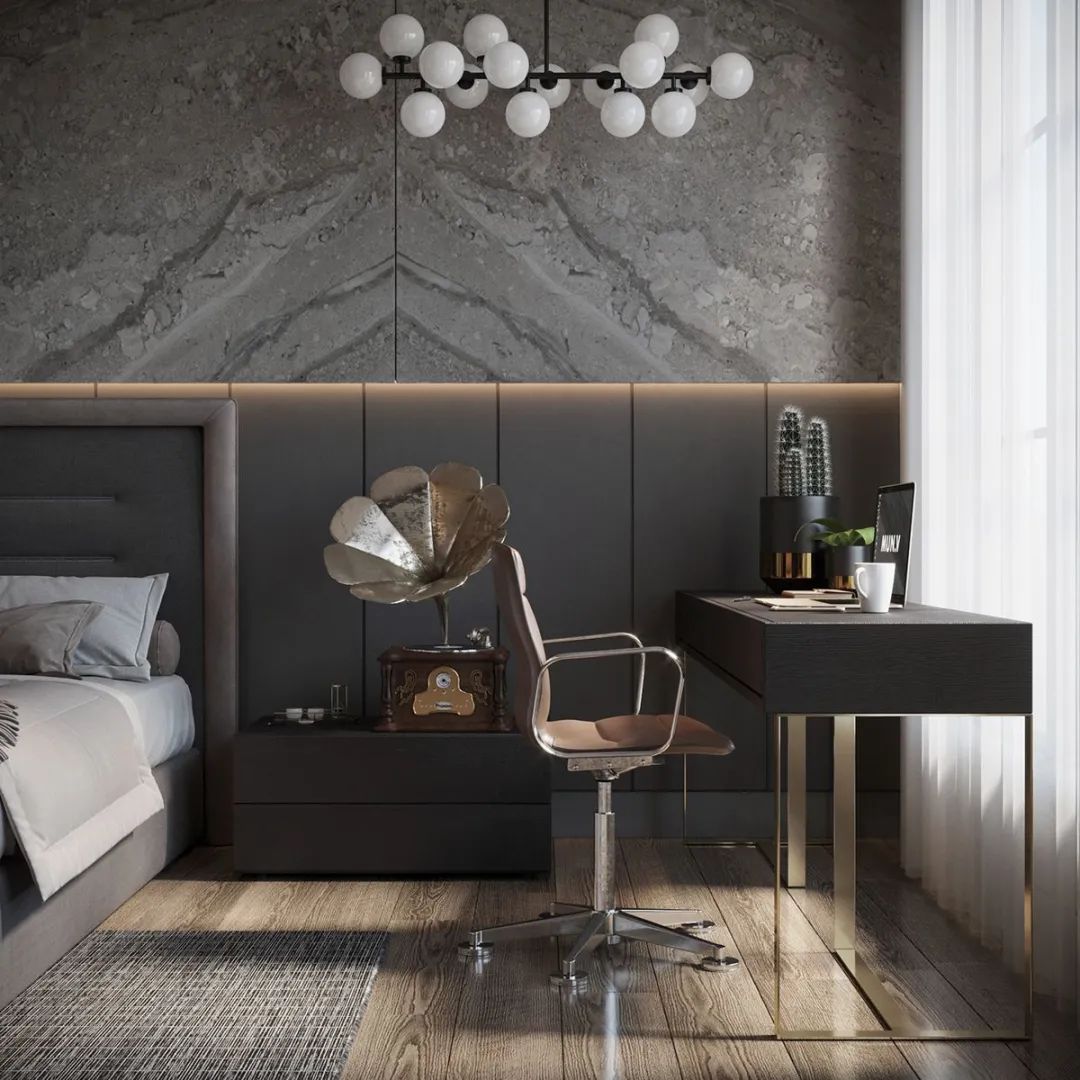 Manqiang paste dark wall covering, paint or lacquer art, bedding, decorations, lighting can choose white tone, in stark contrast, is a beauty.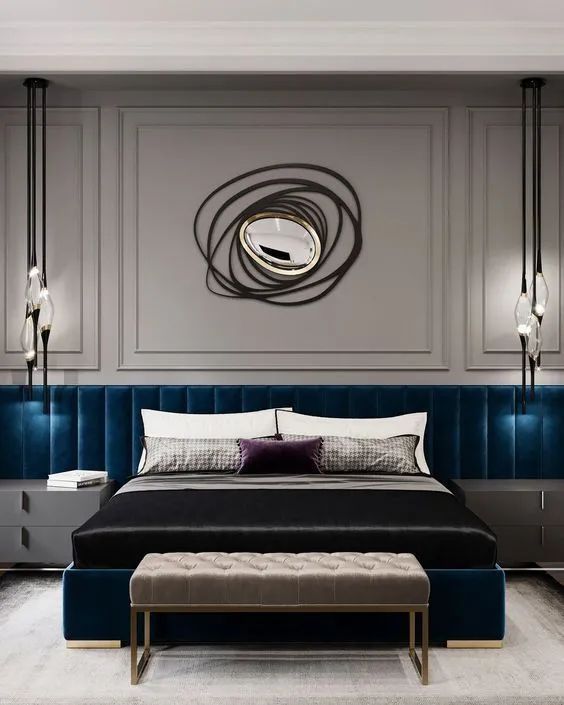 Third, the backdrop of separate upper and lower division, a half wall doctrine.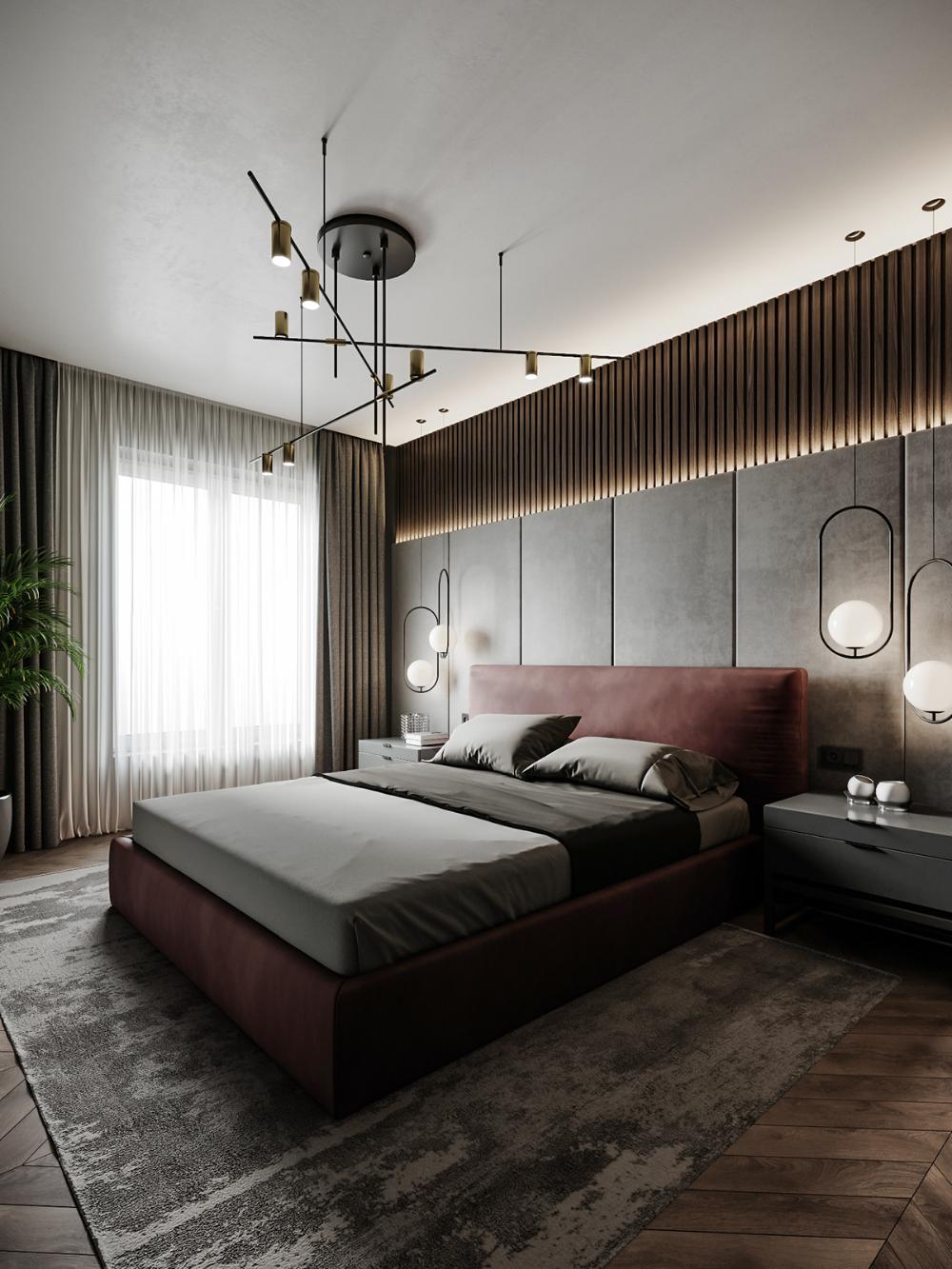 Very popular in recent years and a half wall doctrine, the backdrop is divided into two parts. Some upper half is a wall covering the lower half is solid wood paneling; upper half of the art, some paint, the lower half of the veneer; some upper half is Moldings, the lower half is a hard or soft pack Bag.
Material choice is varied, the shape is also diverse.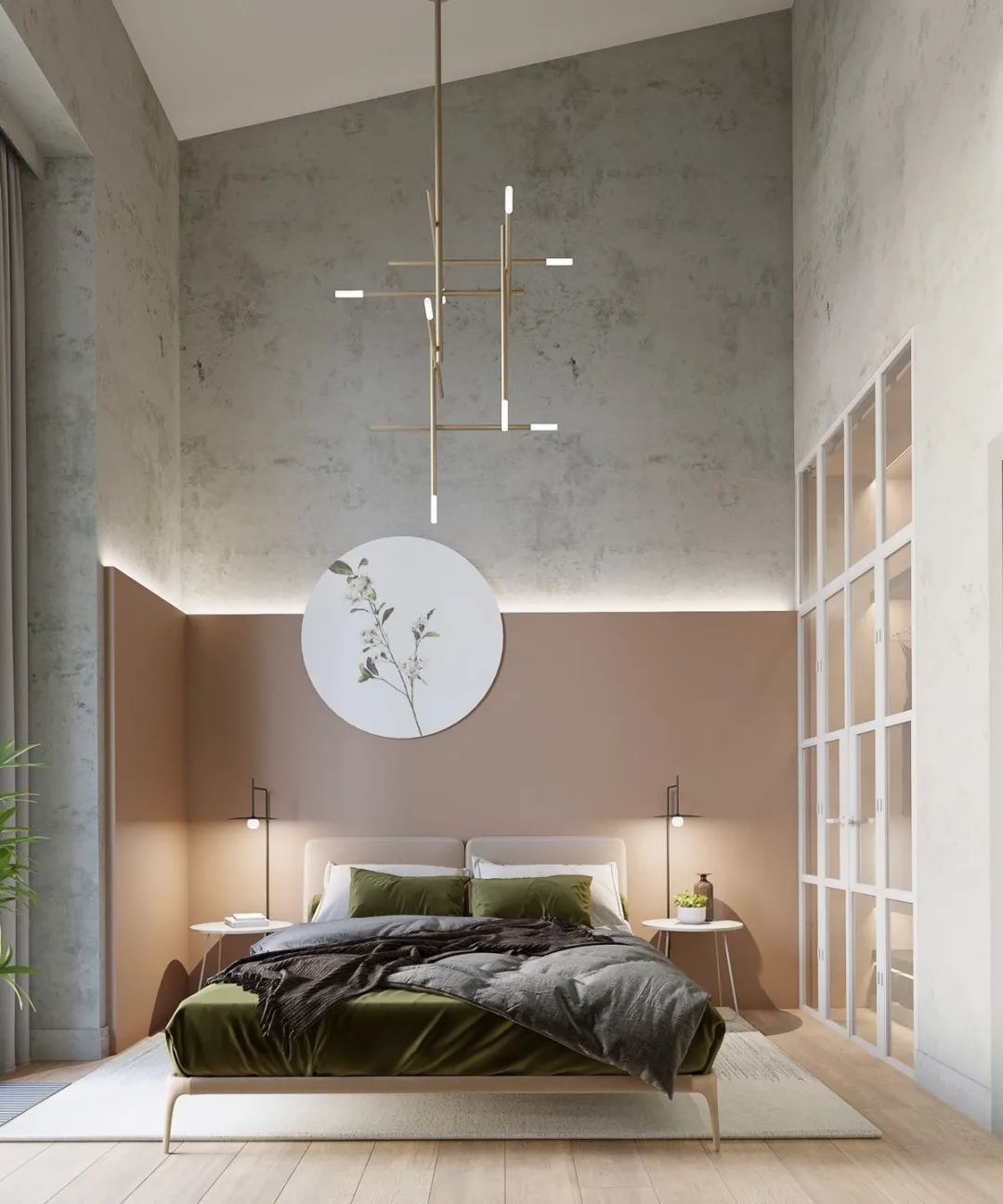 This design approach is relatively Construction previous two more complicated, because it involves modeling, most need to master carpenter or other on-site construction, renovation budget will be much higher compared to the first two.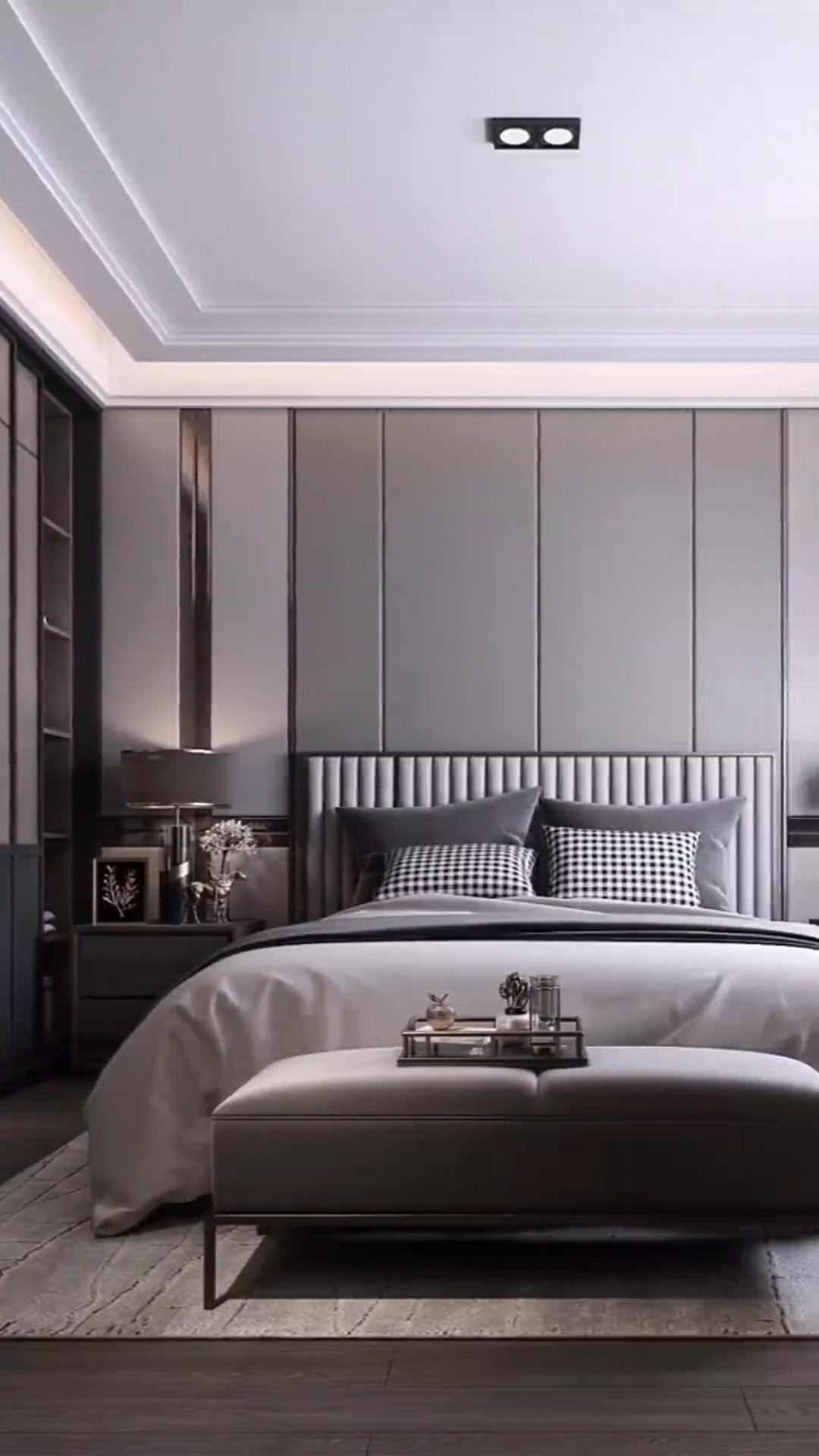 Fourth, the third backdrop facade or irregular points.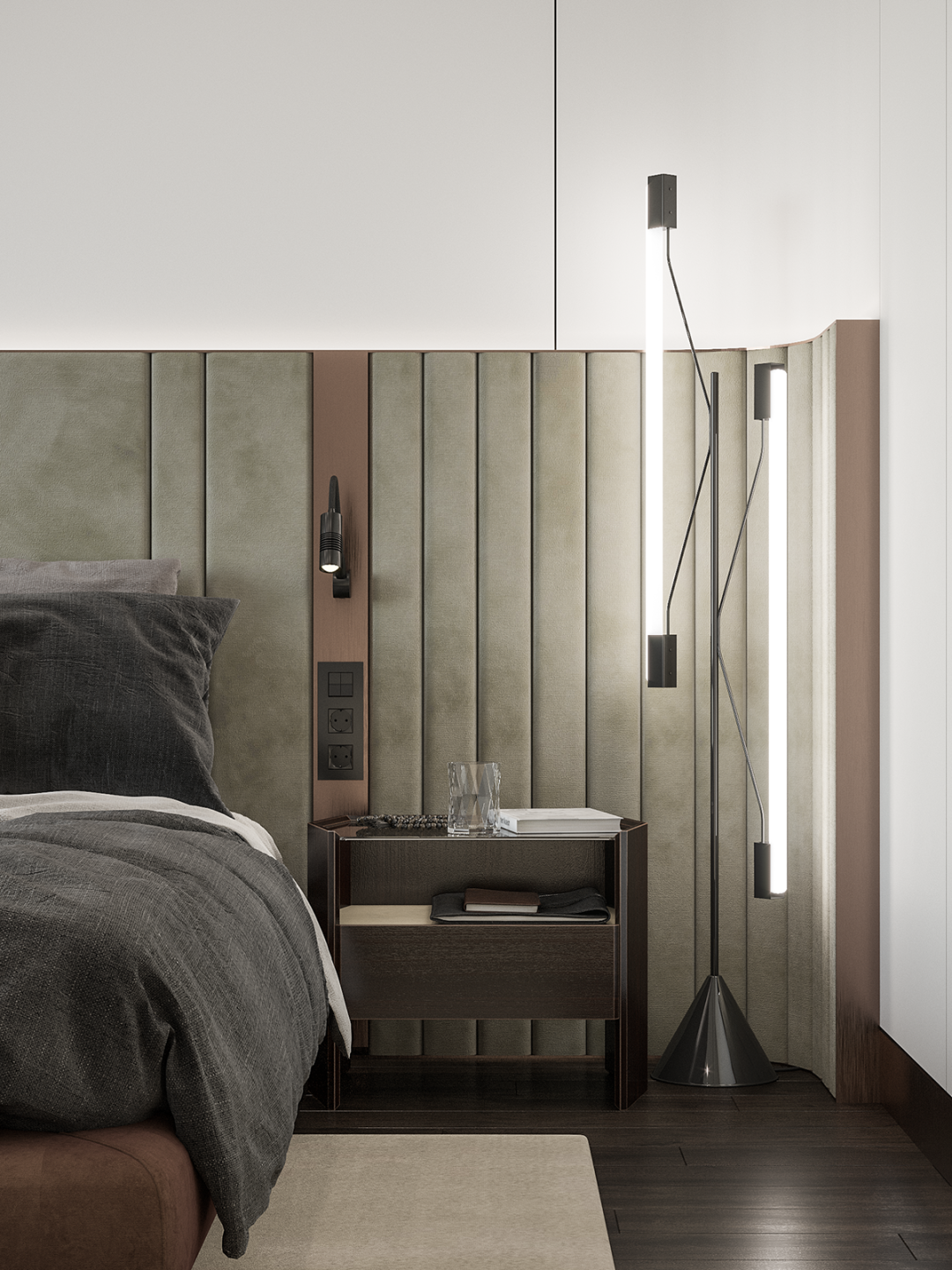 The spacious enough bedroom, with the rule of thirds is a good choice, so like the image below, middle play after symmetrical decorative patterns.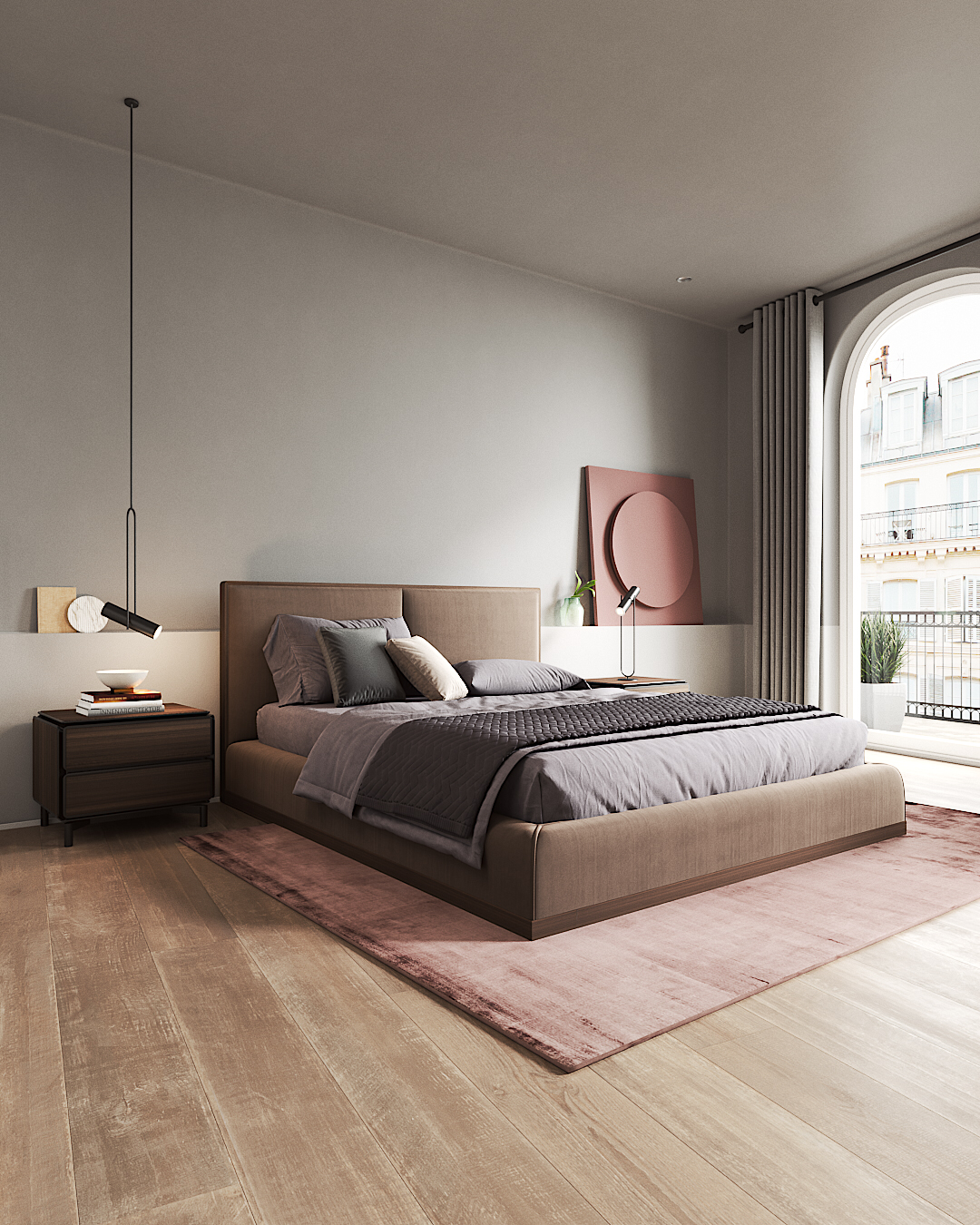 Trichotomy about the same general shape and material, the middle part is used more hard pack, soft pack, Caixiu, murals, modeling board such material to pull distinguish color, texture to achieve visual hierarchy, so rich in bedroom stand up.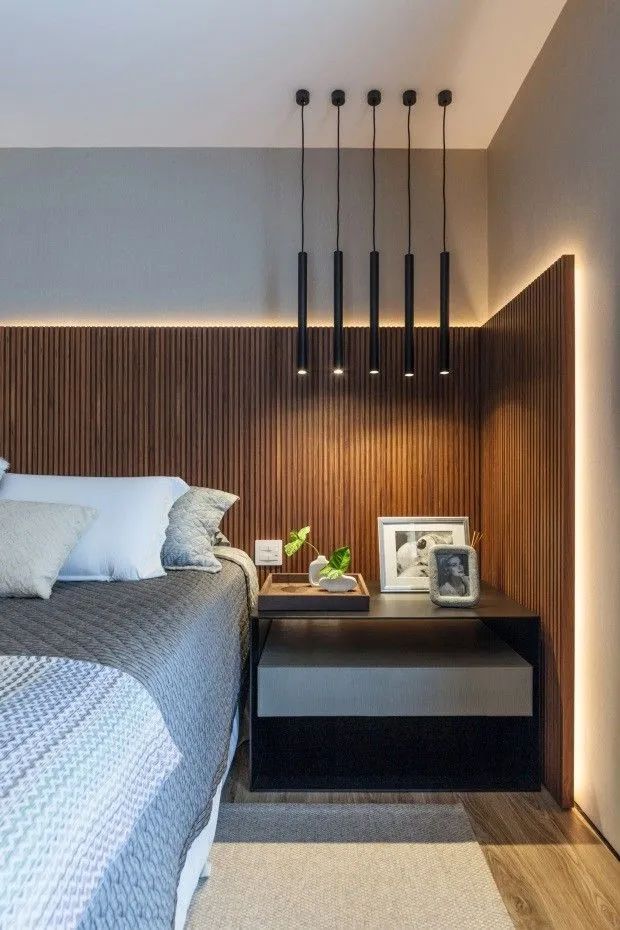 If you want to leave an unusual way, may also be interesting facade structure, such as the shape of the offset, contrast material, or simply be decorative painting to hang departing from the head of the bed, forming an asymmetrical but harmonious picture .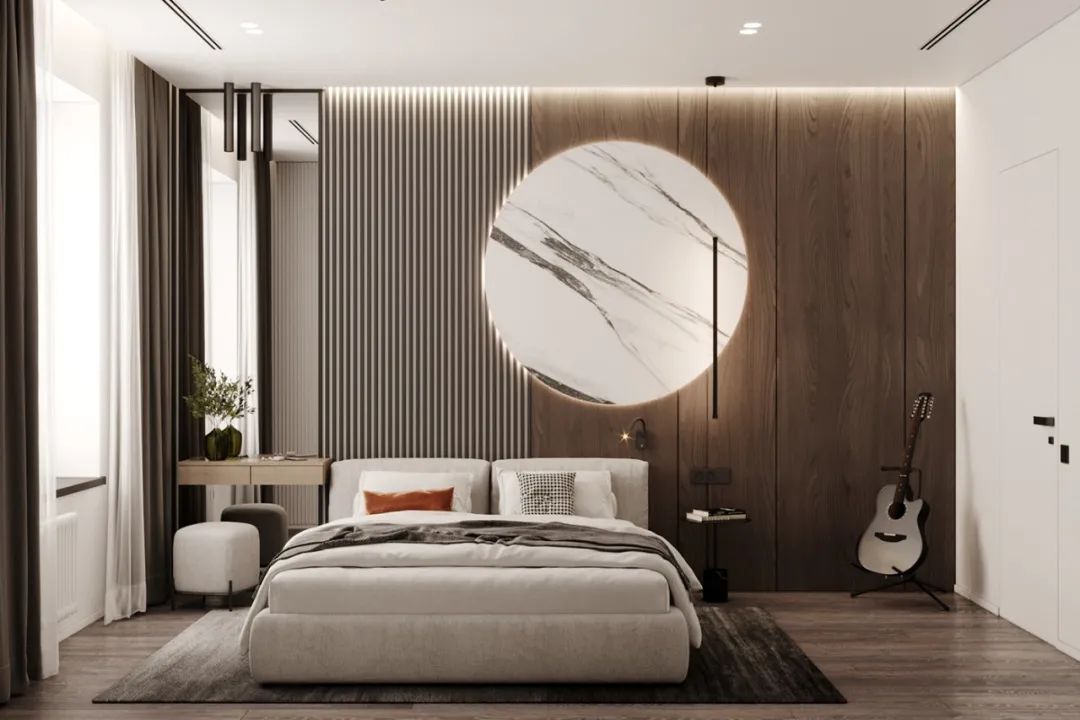 In this way the action is relatively large, if it is hardcover or secondary refurbished rooms all parties need to coordinate better.