I use five shelves to create a 3.5 -square -meter tea room display rack
I use five shelves,
Create a 3.5 -square -meter tea room display rack,
Is it beautiful to you?
Fujian people have a good relationship with tea.
Not to mention Longyan, a four -line small town gathered in this Hakka,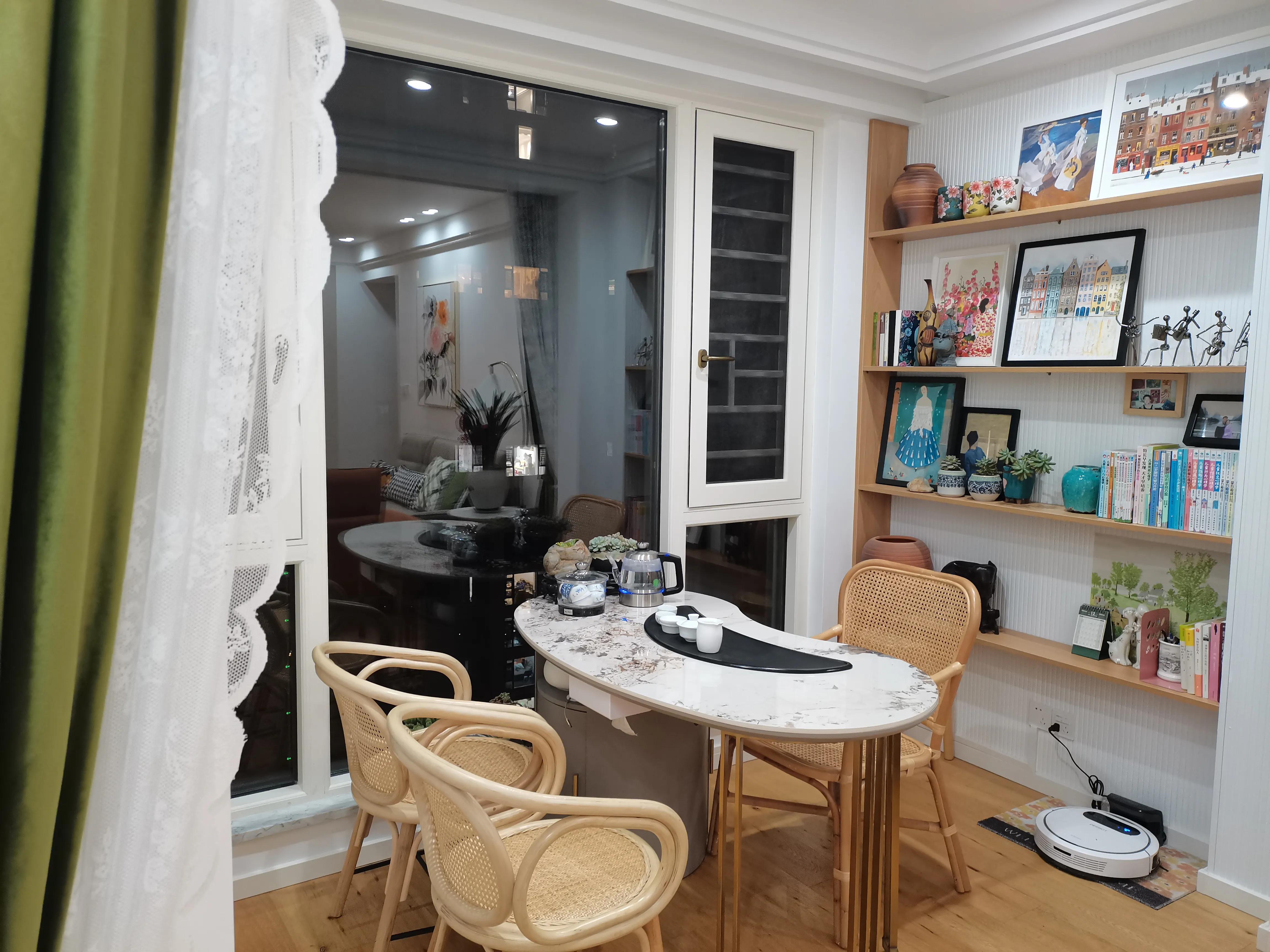 Every family must be enthusiastic about hospitality.
Tea table of white Pandora rock board,
The ingenious hand -made vine chairs are simple and beautiful, and
My tea room looks plain and elegant.
Bleak
The load -bearing pillar on the right side of the tea room has a concave angle of 20cm,
I think about using it,
Make a simple and easy transformation.
Customize five shelves according to the size,
Siping has been fighting a 3.5 square display rack.
Clumsy pottery,
Favorite paintings,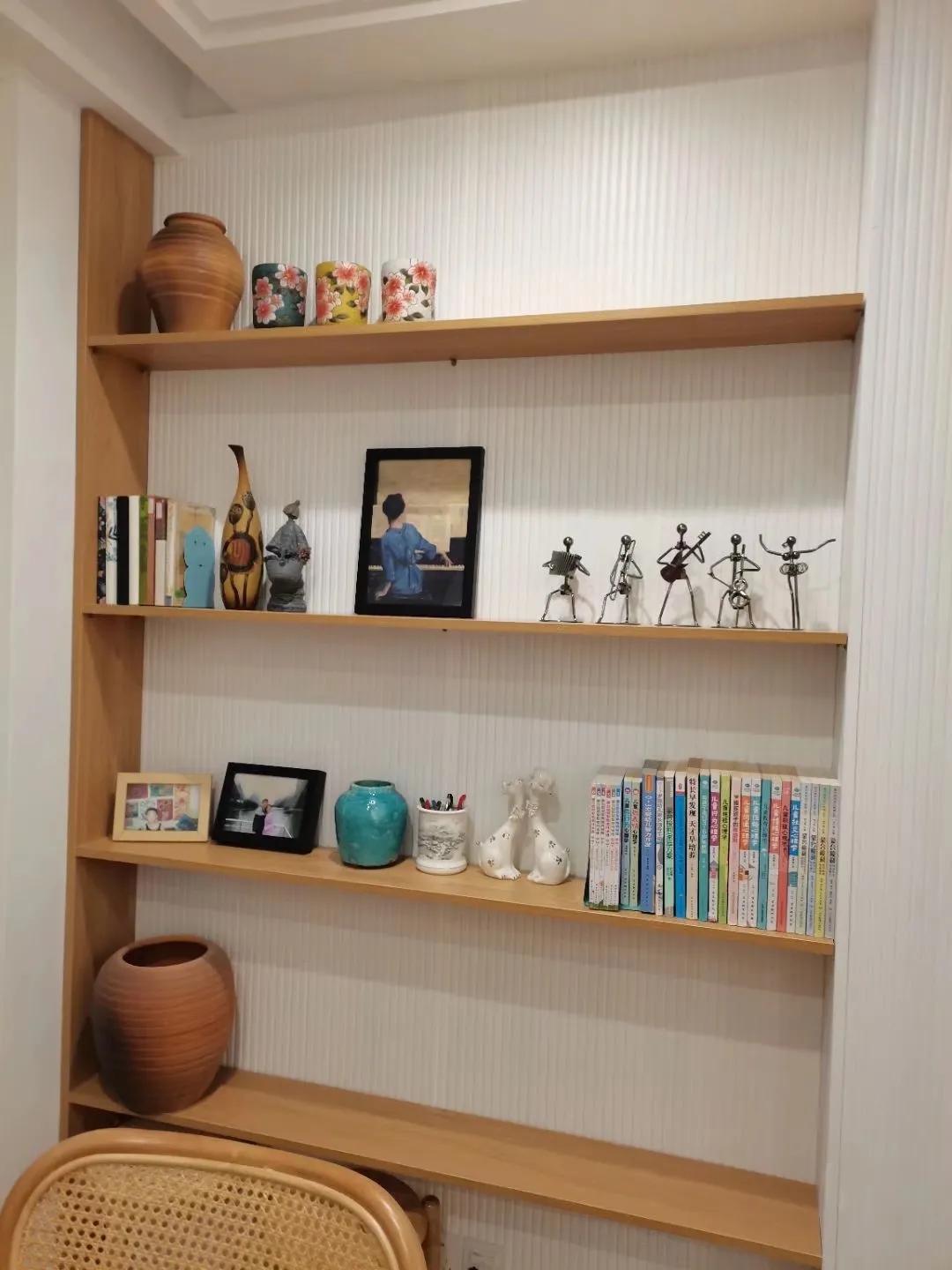 Green plants with thousands of postures,
Fill the display rack slowly,
It's like every corner of life,
Slowly fill the happiness.
架 My family's display is also a variety of functions:
It wants to show the old objects brought by the old house;
It has to be placed a few pots of green plants;
It has to test the skill of my painting decoration;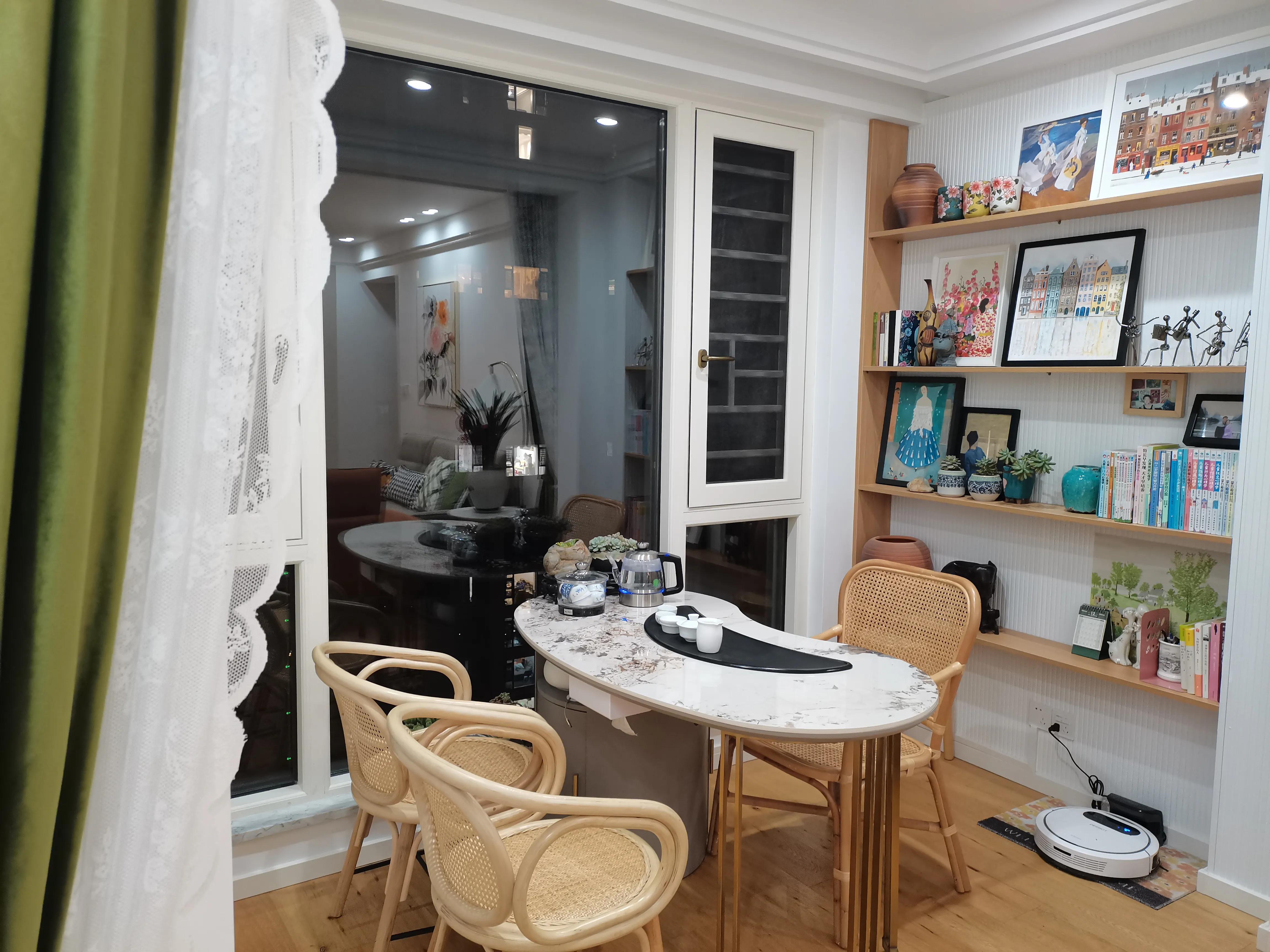 It wants to stack the books and writing books I read recently;
It also needs to place tea boxes and tea sets;
It is an indispensable sweeping machine at the bottom of the home.
Many ornaments are the traces of time brought by the old house,
From which perspective, from which angle,
Can be interesting with paintings.
Mo Shanghua bloom,
You can return slowly!
Missing is greetings,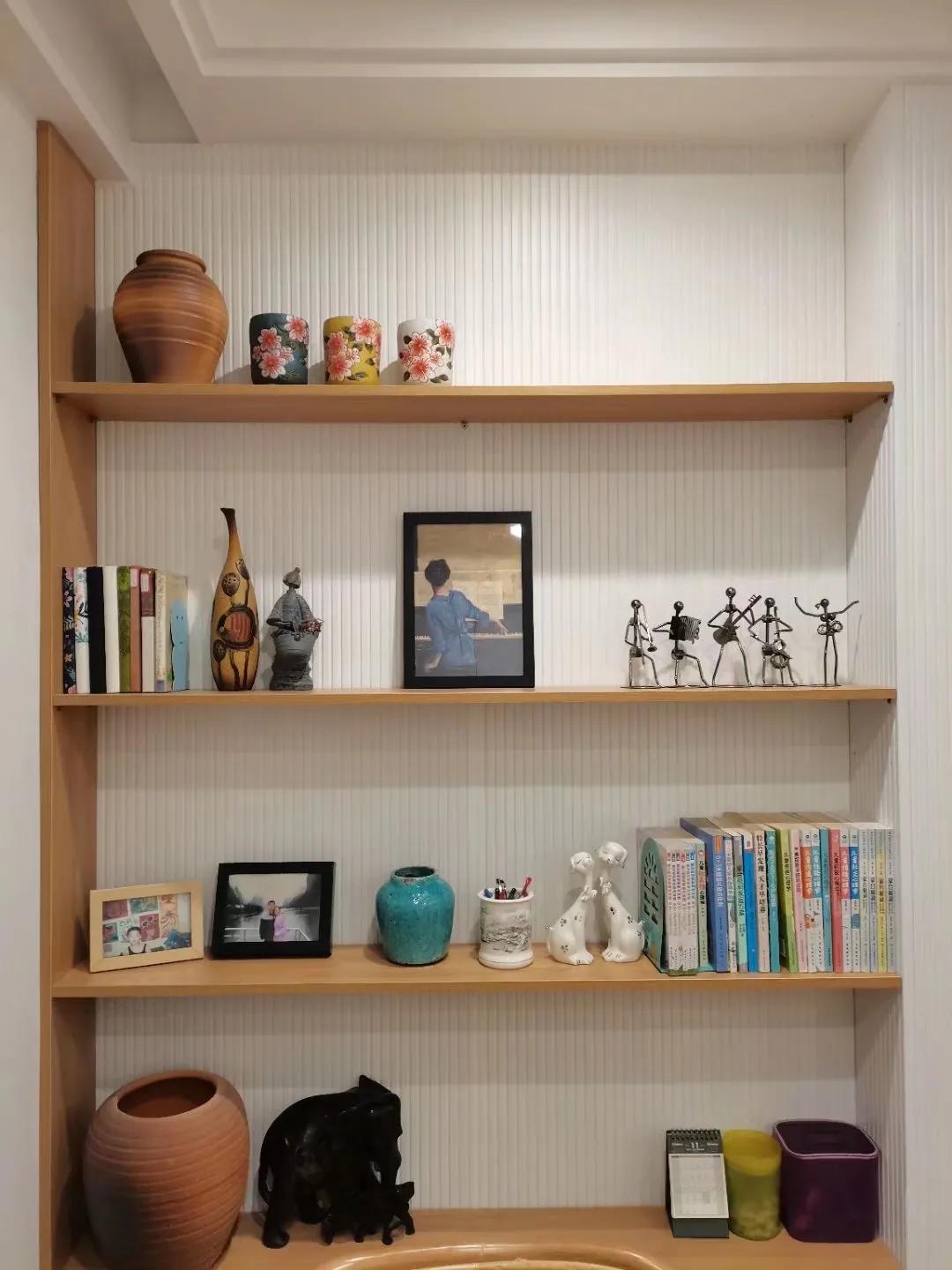 Also urged,
It has been gentle for a thousand years.
Elephant is urban silhouette
A group of warm carnival,
In the city …
Small meat that grows,
The beautiful blue flower pots collected everywhere,
There is also a blue skirt girl who looks at flowers,
Like this blue retro taste …
[Gift] Be careful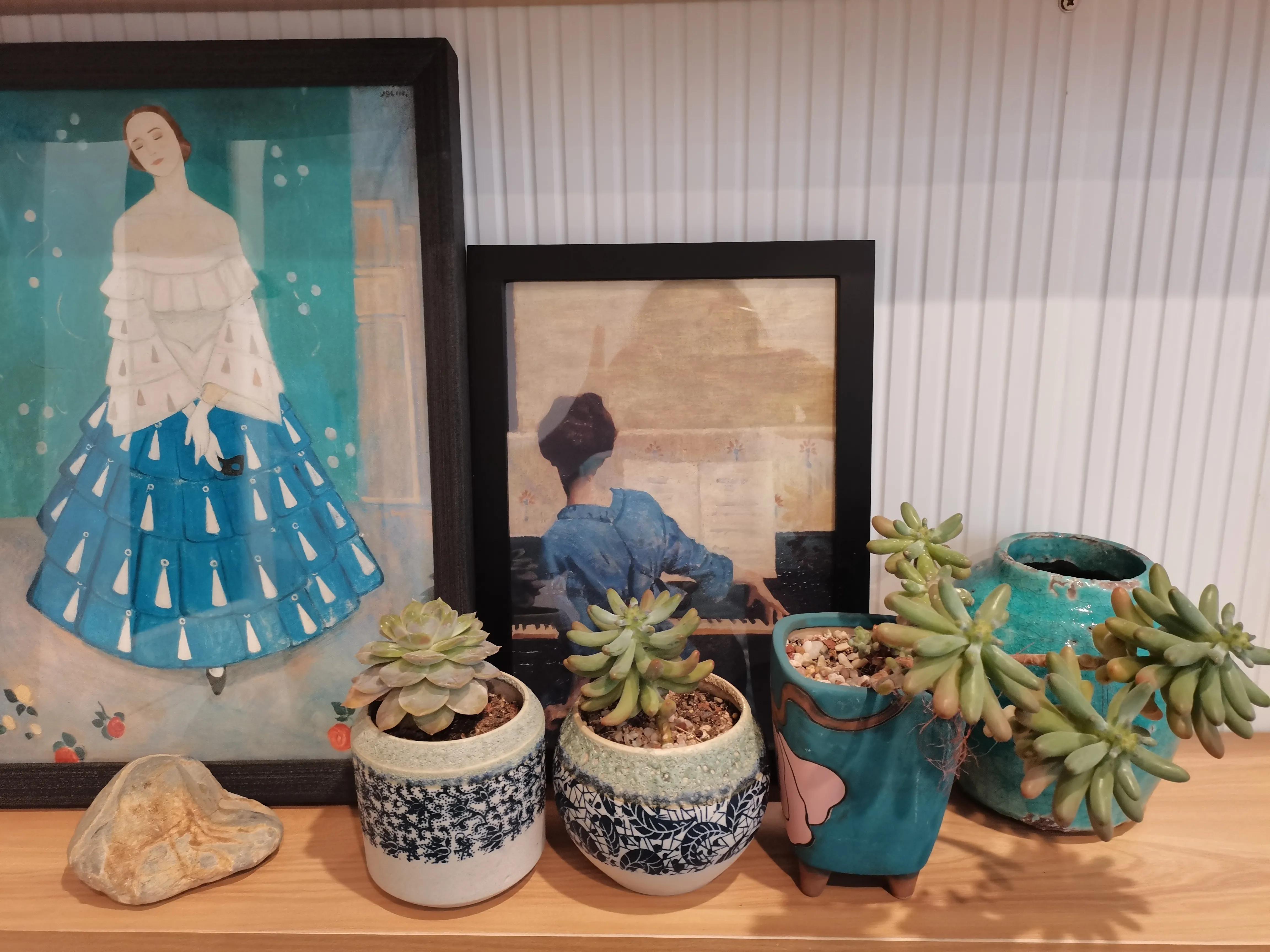 1. The frame of the display rack must be combined with black and white and low, and then it will appear staggered.
2. Buy the frame and the core of the picture separately, which can save half of the cost.
3. Except for the paintings are newly purchased, all the ornaments are brought by the old house. Although it is not novel and fashionable, it is a time mark that can no longer be bought. Pay attention to putting the associated objects together, and the entire display rack looks vivid and full of storyline.
[Gift] You may ask
Display rack size: 2.5 meters X width 1.4 meters x depth 0.2 meters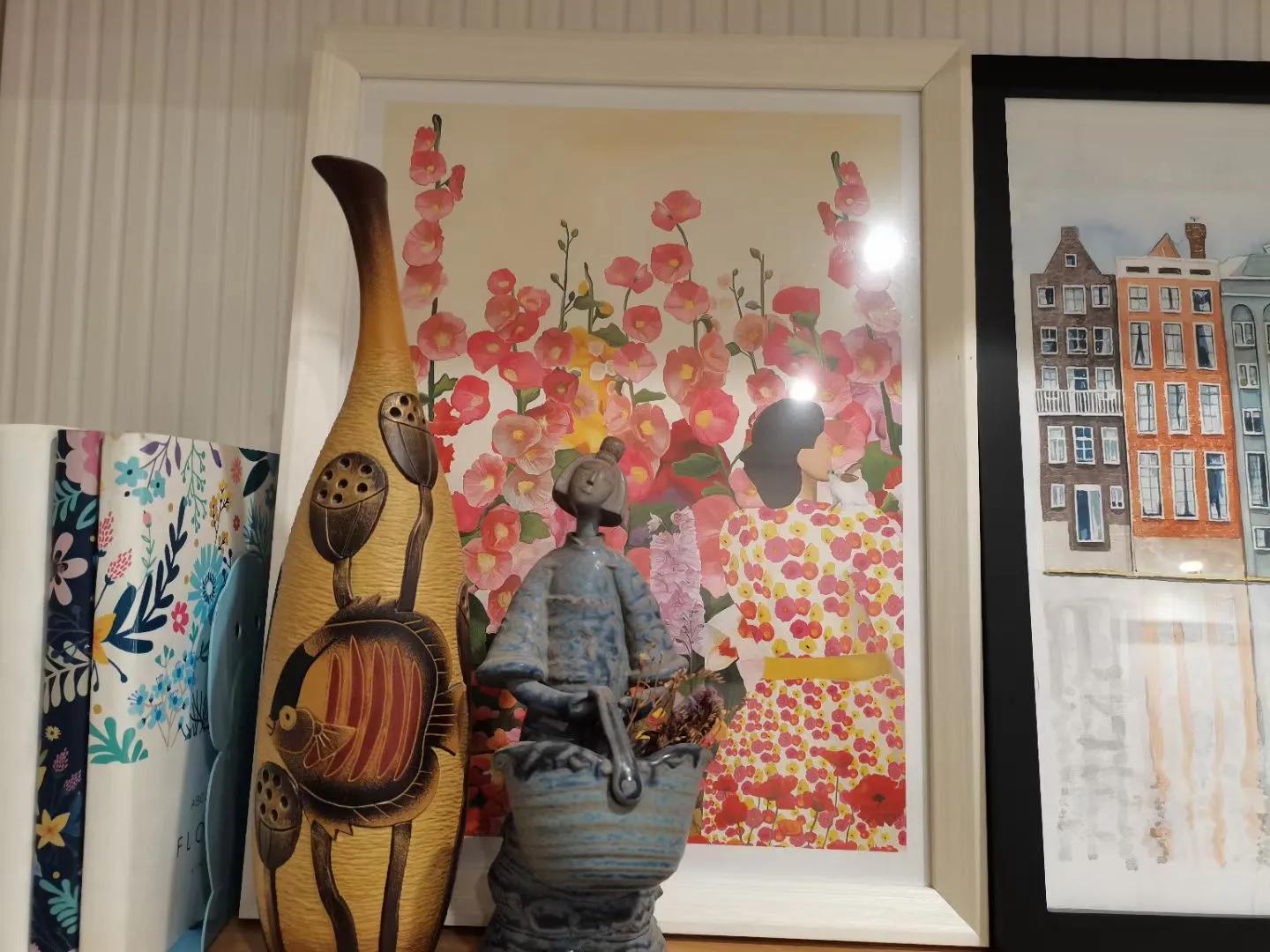 Fragment: Art World Flagship Store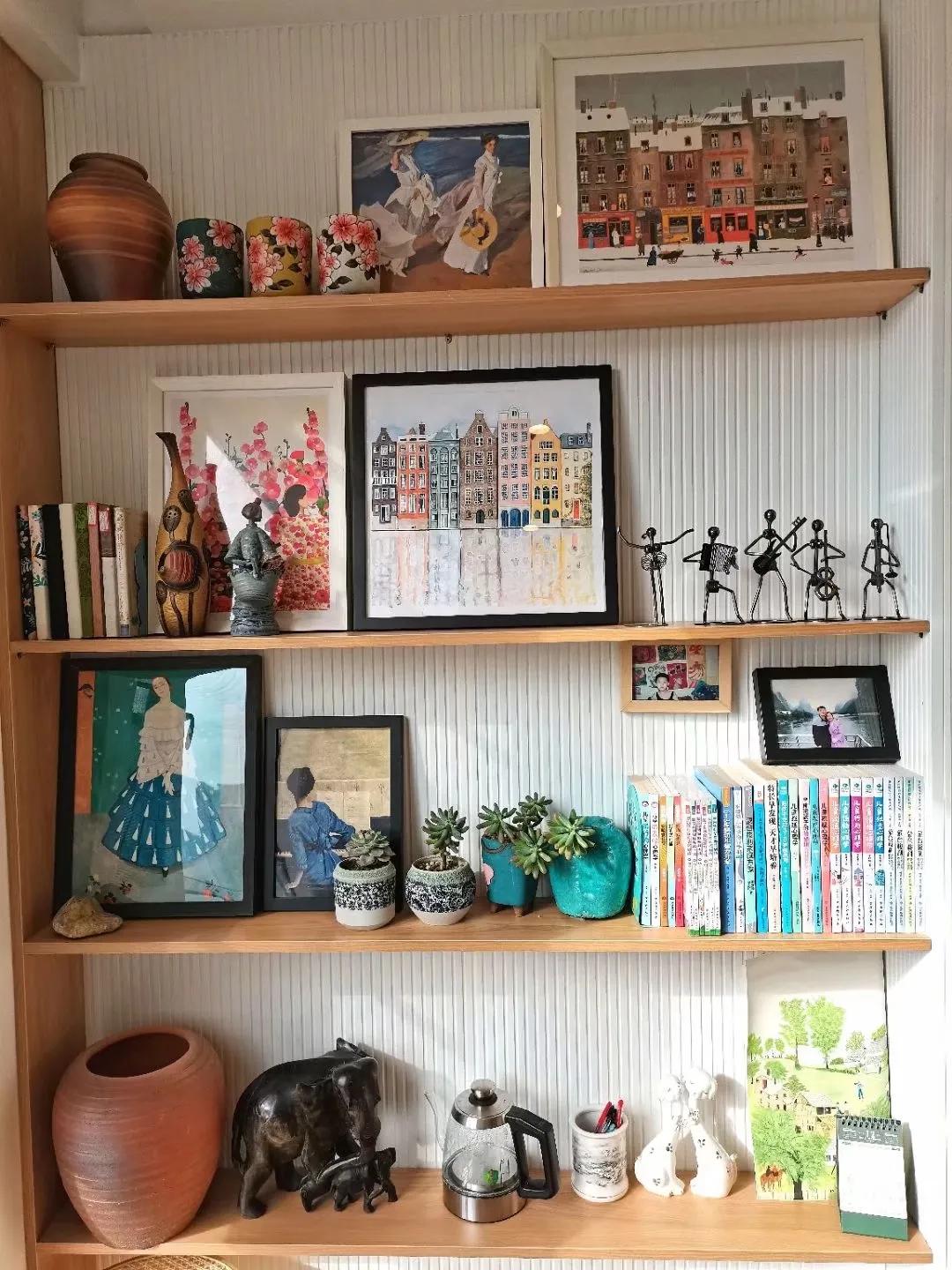 Painting core: Ge Fei Yin
Bleak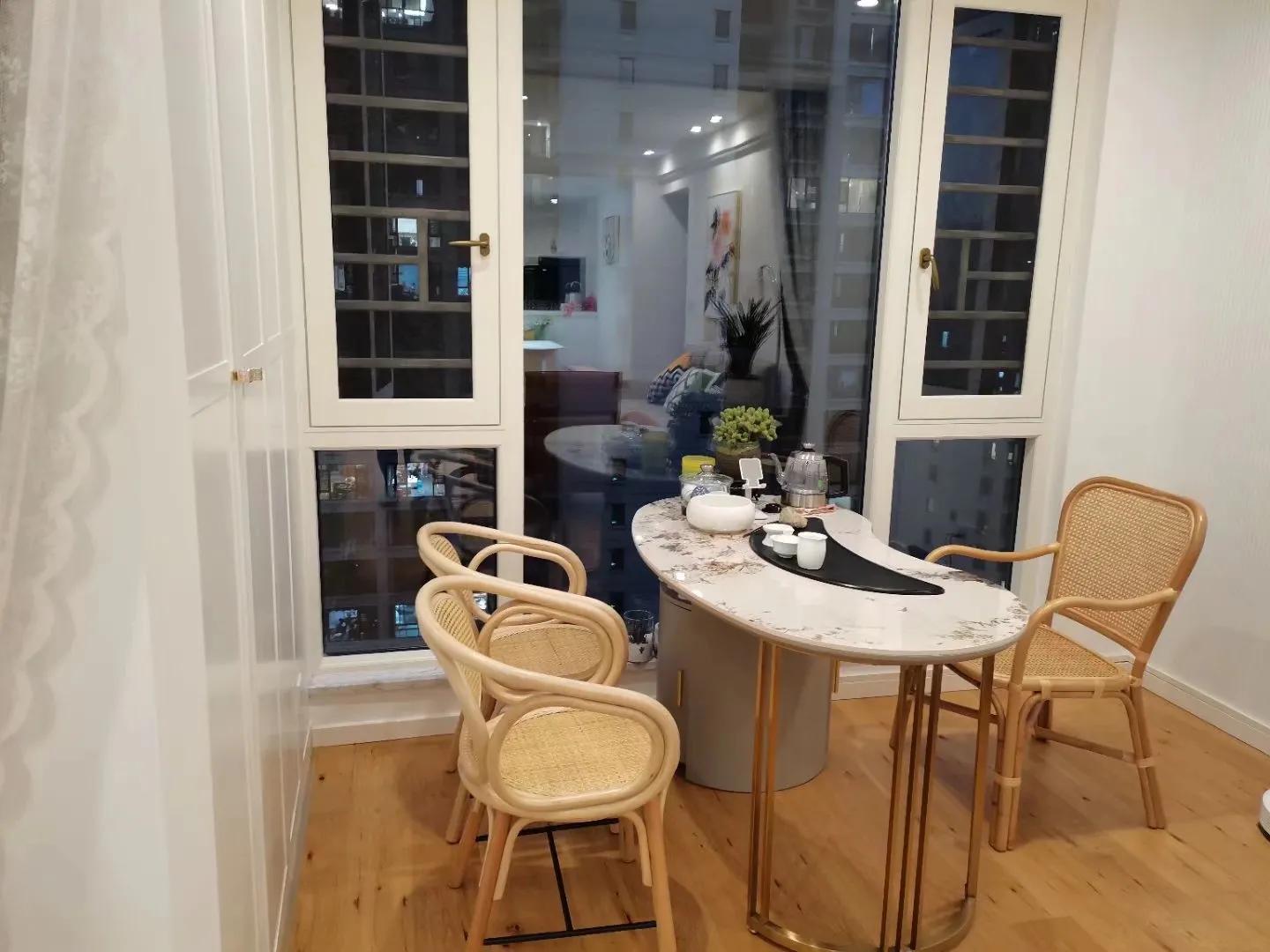 Bleak
Bleak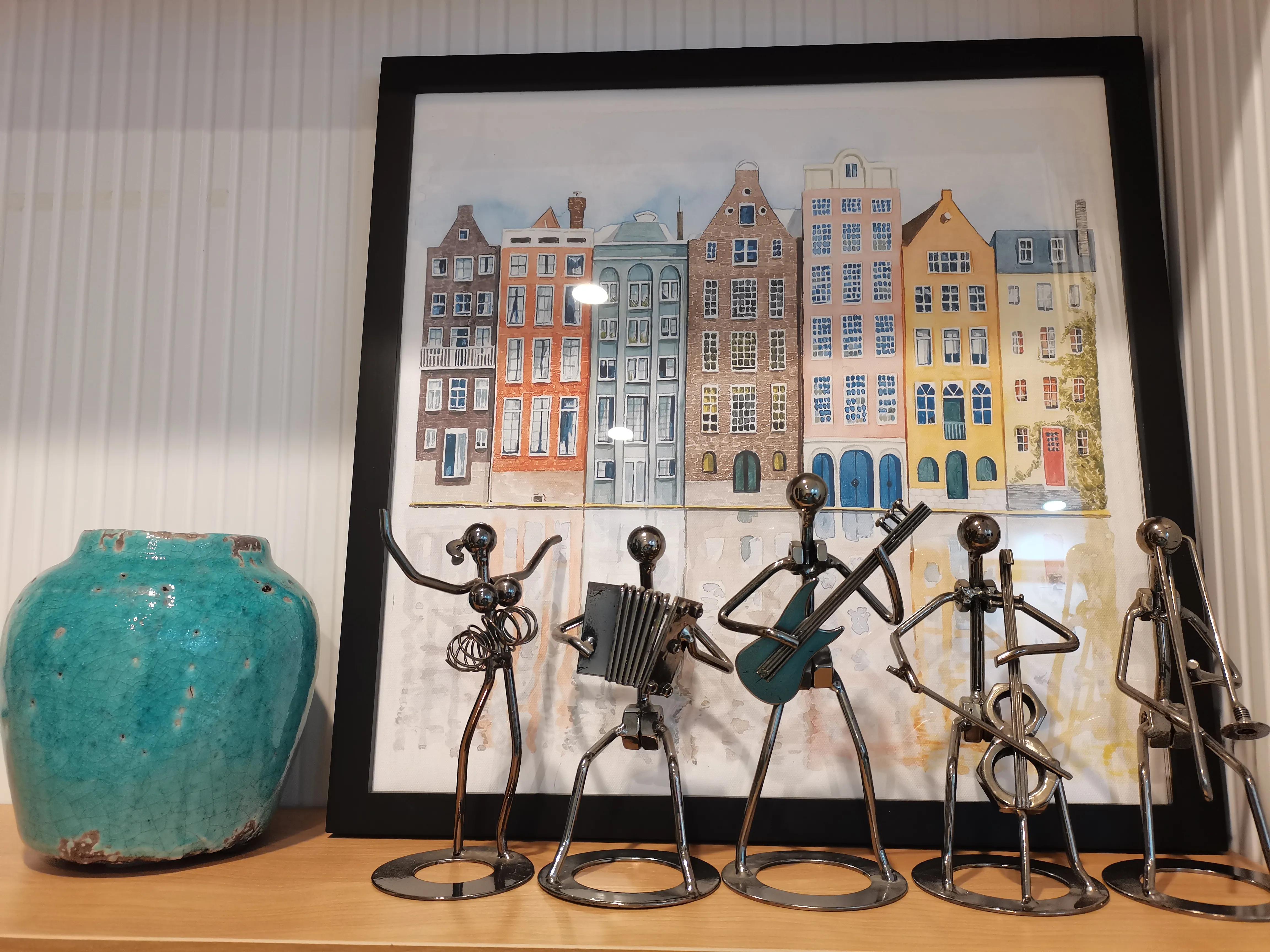 Bleak