Heating, heat preservation, charging, a "cup" to do: Cong Mi Smart Warm Water Cup Experience
Most Chinese people have the habit of drinking hot water, especially in Fujian, Guangdong and other places to pay attention to health. A little colder weather is inseparable from hot (warm) water. However, many times, it is impossible to have hot (temperature) water from time to time, so simply insulation seems to be unable to meet our needs. Therefore, it can be insulated in the water cup like Cong Mi Smart Water Cup. All your questions.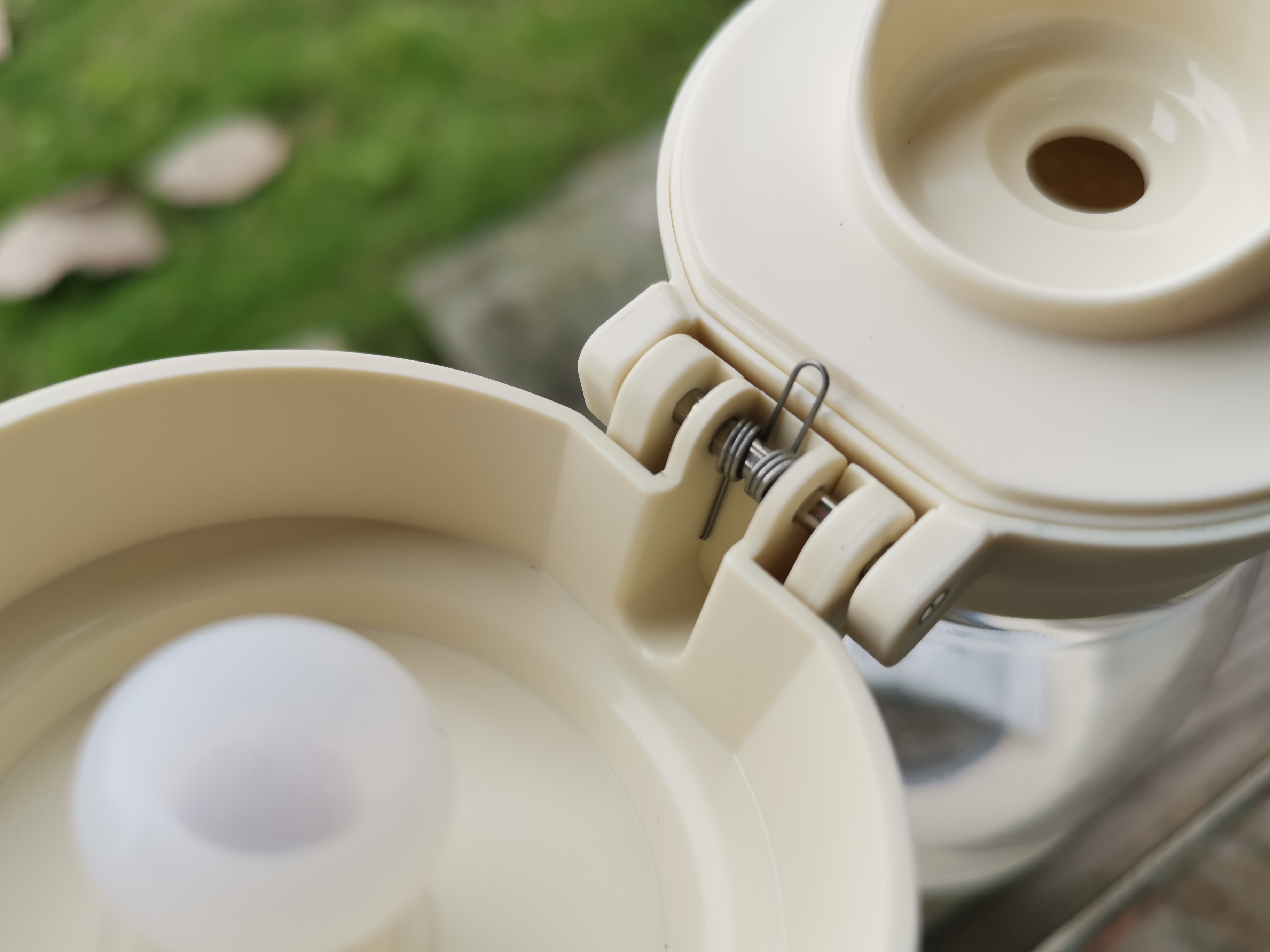 Open the box:
The packaging box with powder with powder is quite exquisite, and the front and basic characteristics are printed on the front and simple. The "enjoyment of light and slow time" on the side indicates its positioning.
After all, it is also an electronic product. It is important to avoid bumps and damage in transportation. Therefore, the protection measures inside Congmi Smart Warm Water Cup are in place, and the thick foam surrounded by the cup wraps the tightly. I got khaki. It seems that this Cong Mi Smart Warm Cup has only this color.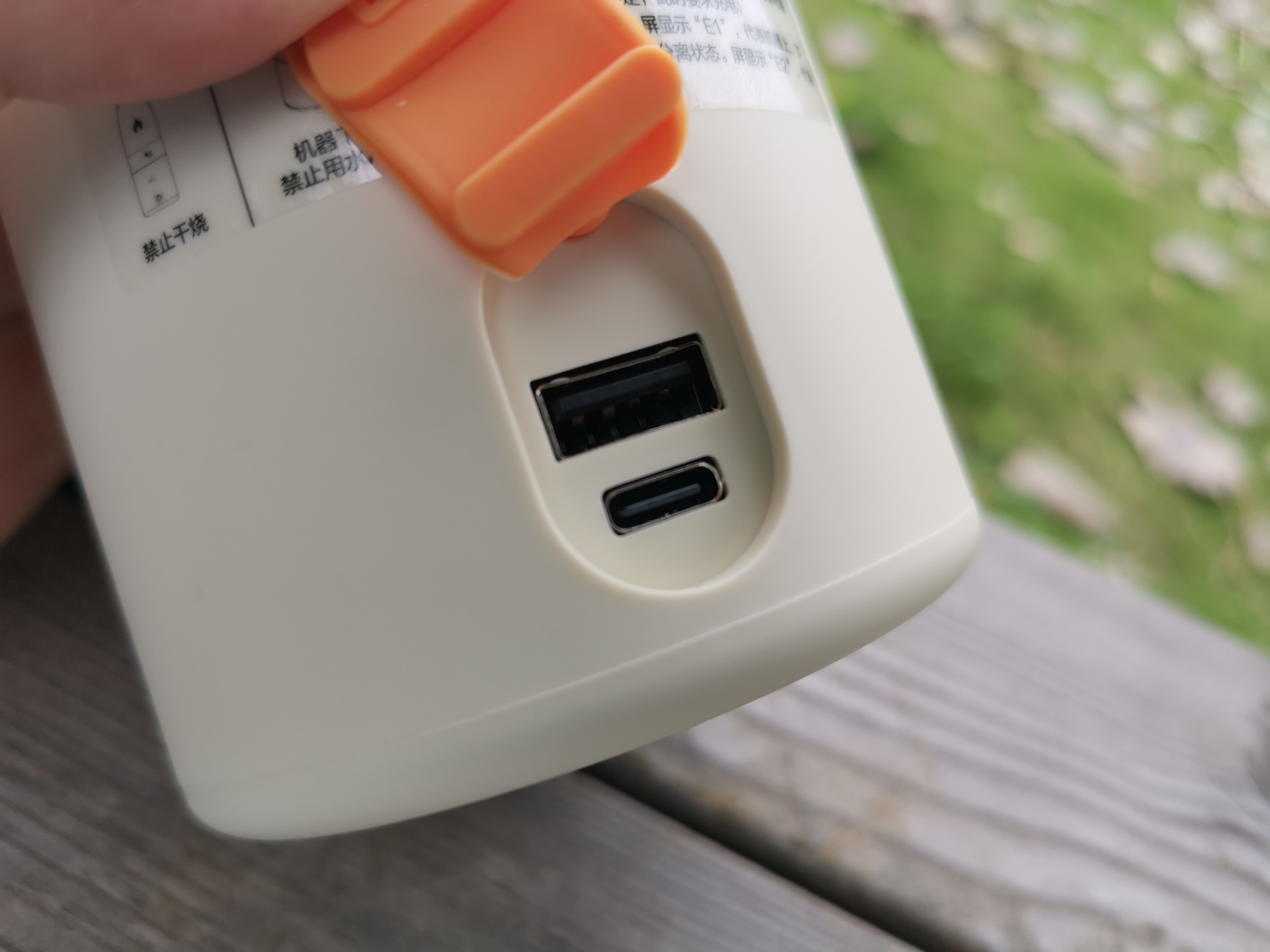 Cong Mi Smart Warm Water Cup is designed for a three -stage cup body. From top to bottom, cup lids, cups and bases.
The cup lid is made of food -grade PP, which is safe and healthy, and also heats up.
There is a one -click lock function in the opening position of the opening of the cup lid to prevent the cup lid unexpectedly open during the carrying process. When using it, slide up the button and press down down, and automatically bounce the cup lid. Just slide down the button when locking. Remember to hear a click, it is the real lock, otherwise it will leak.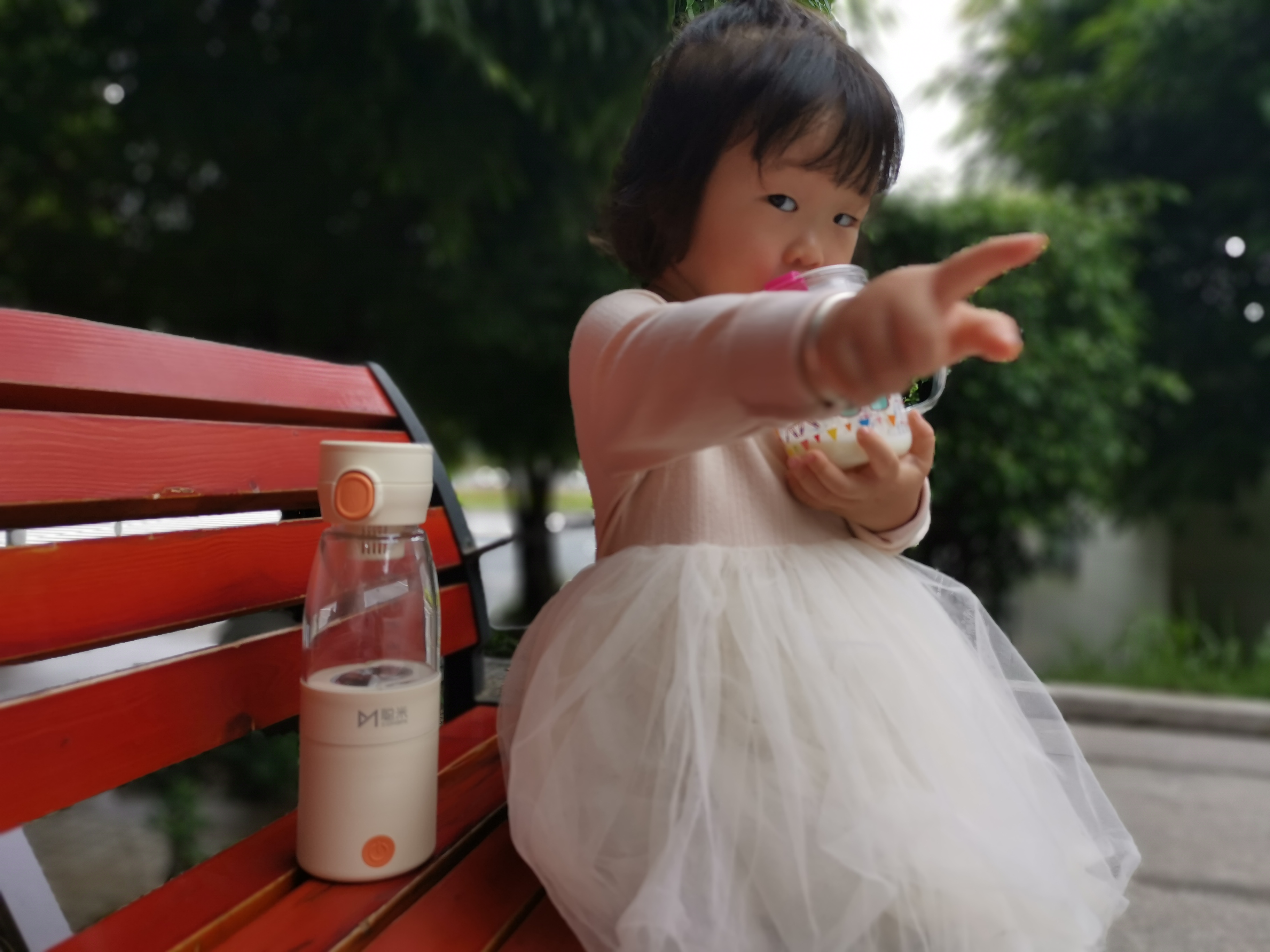 A metal spring between the flip and the cup lid is convenient for the automatic bounce when the lid is opened.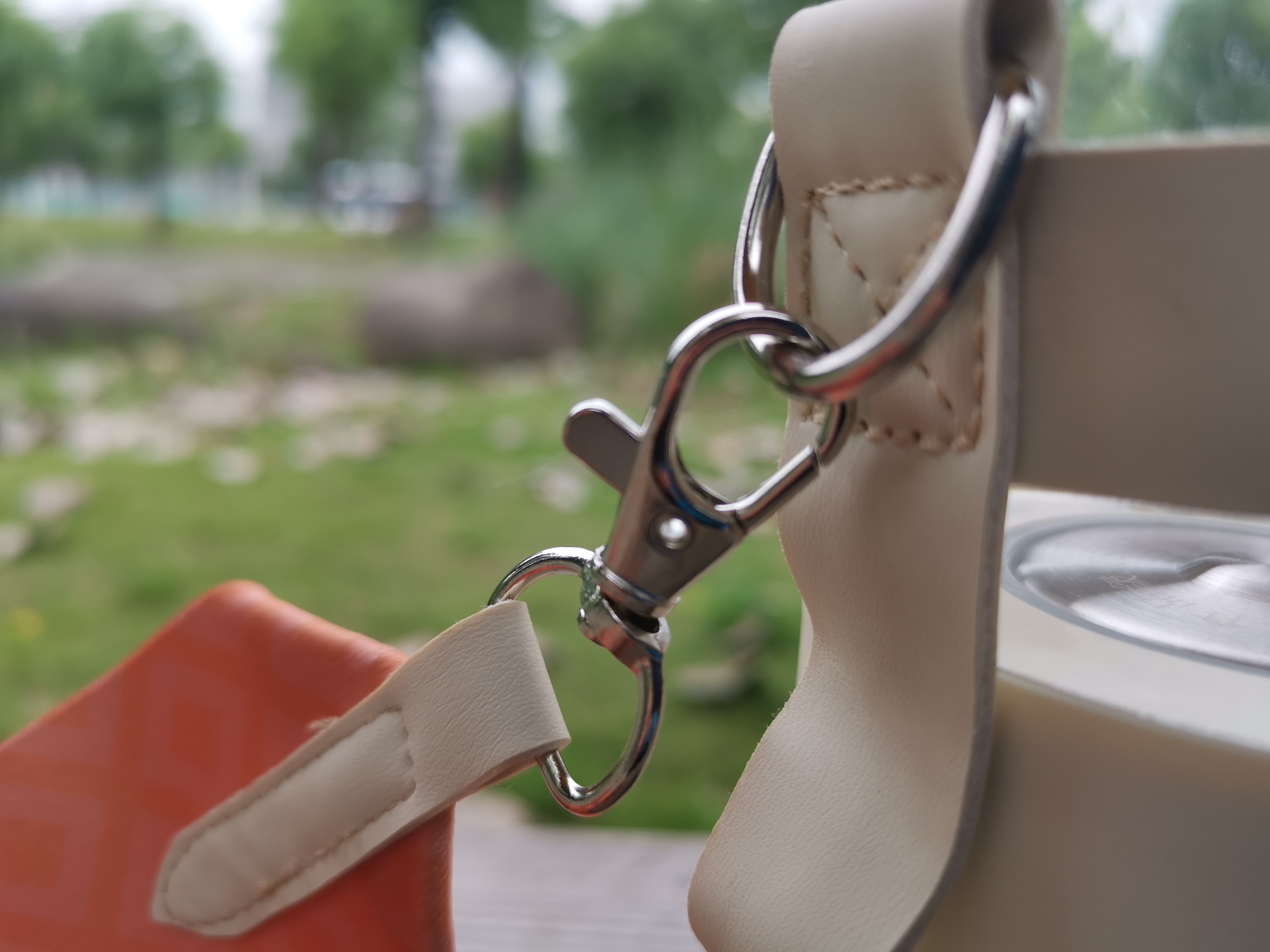 The top of the cup lid is a hidden handle, which is opened and carried during use. It can be combined with the cup lid when not in use.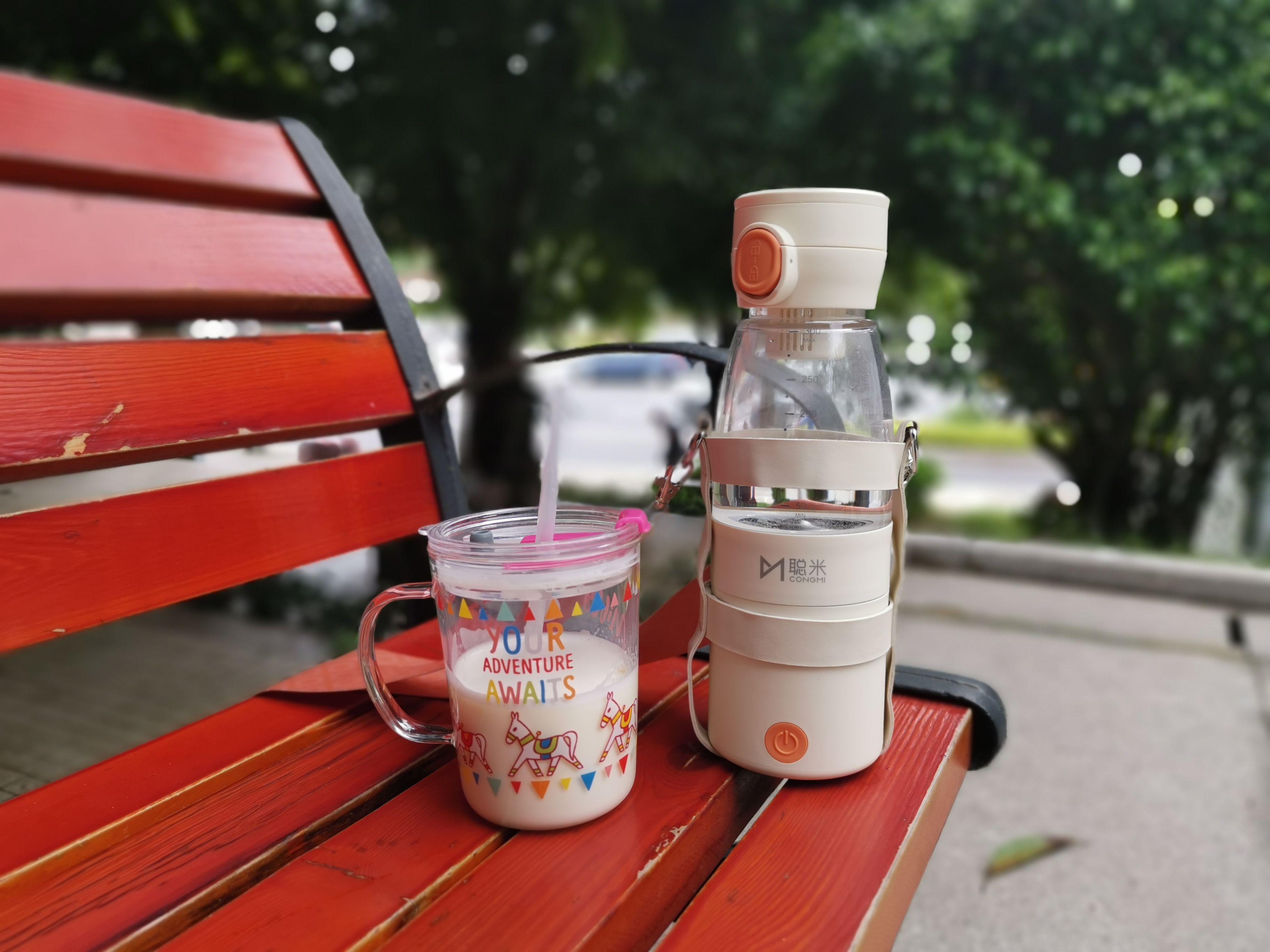 A tea filter is added inside the cup lid, which can be loaded into the tea to separate the tea. The front of the tea filter is a round hole, and the side is about 1mm vertical interval, which not only ensures that the tea leaves are not leaked, but also allows the tea to flow out quickly.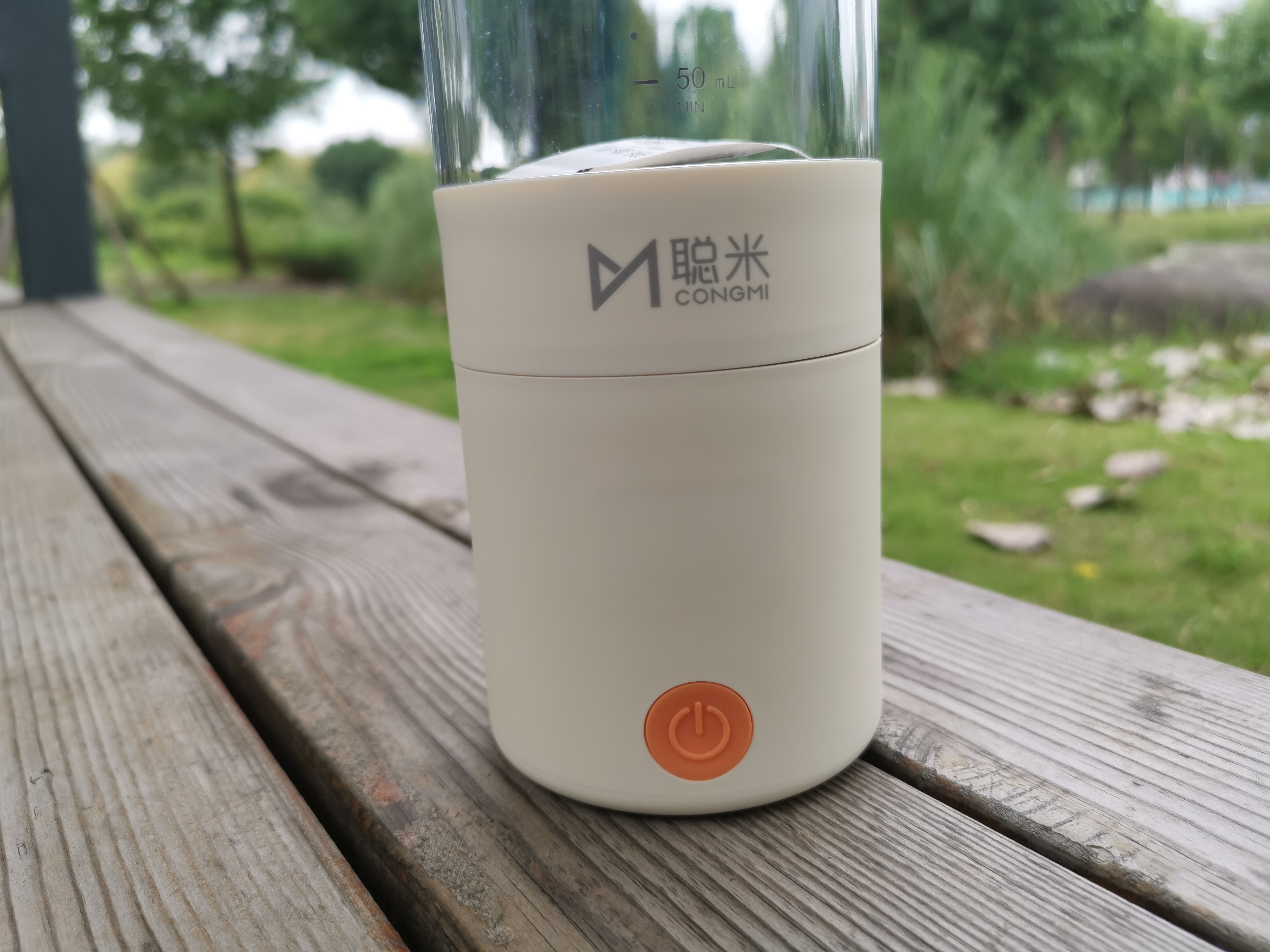 The cup body is made of food -grade TRITAN material. This is a designated material for infant supplies in Europe and the United States by FDA certification through the FDA of the US Food and Drug Administration. It can tolerate 100 ° C high temperature and no odor.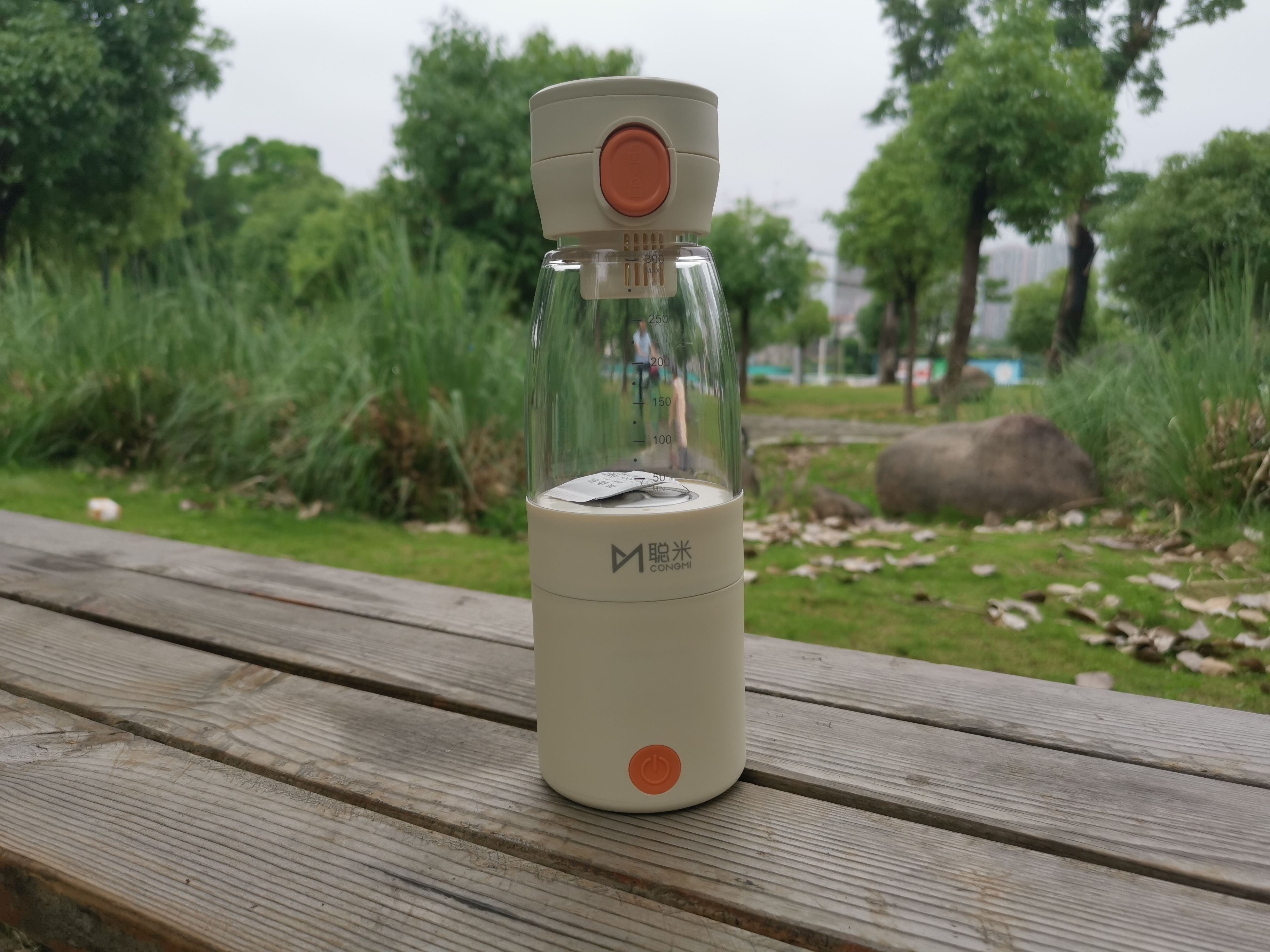 The maximum water capacity of the cup body is 300ml, which can meet the adults 2-3 times under normal circumstances. If it is used for milk and milk, it can meet 1-2 times.
The heating chassis is a food -grade SUS316 stainless steel, which is resistant to corrosion and antioxidant. It is not easy to breed bacteria.
Unlike the traditional warm water cups on the market, Congmi Smart Warm Water Cup body does not use the connection method of snail mouth and bayonet, but a magnetic style.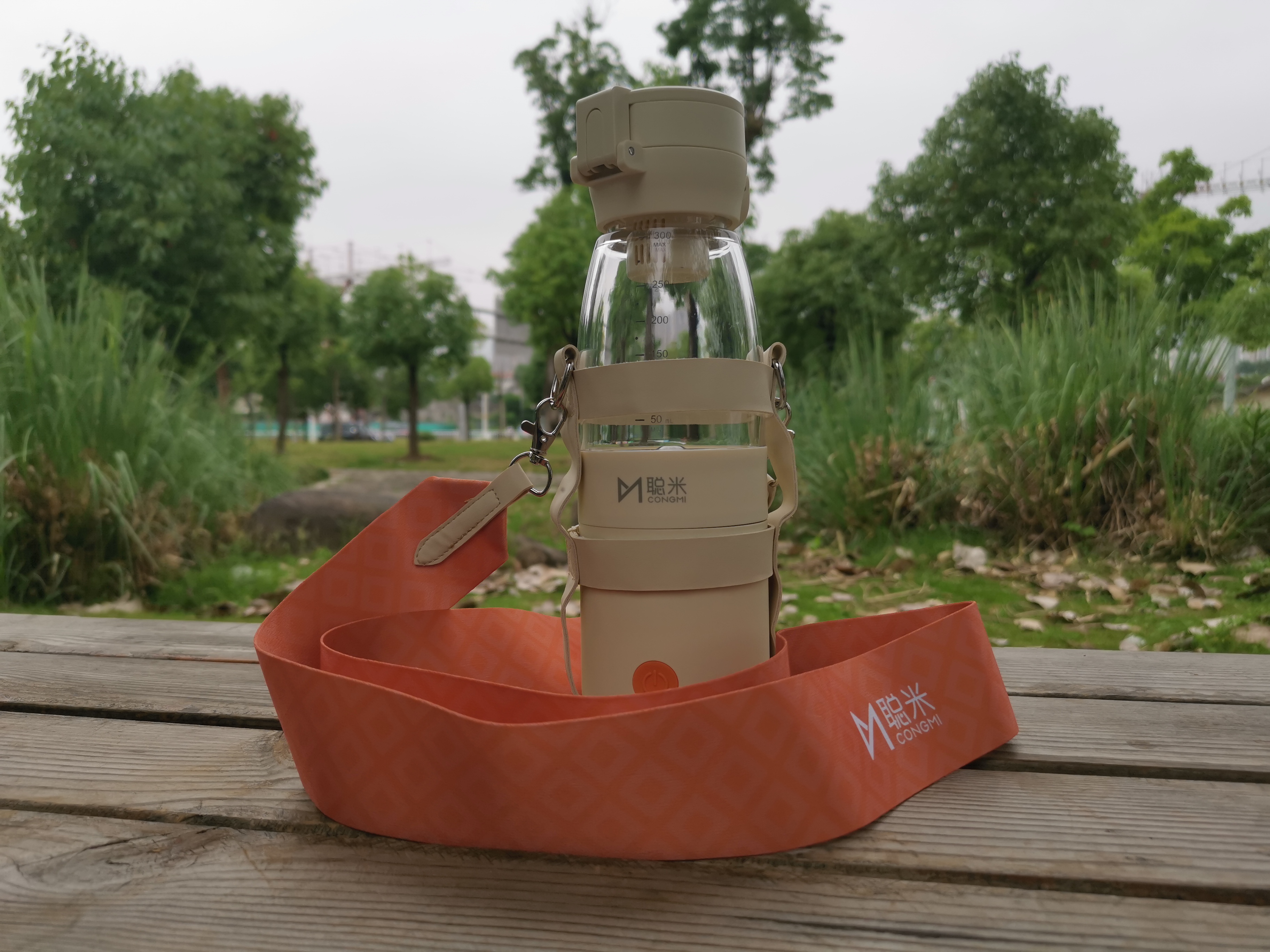 As soon as the cup body approached the base, it immediately sucked together.
The function keys are located on the base, which can realize the switching power supply and temperature adjustment, and functional switching (charging mode). Above the button is the display, which is also hidden, and it is almost invisible in the state of work/charging. In terms of temperature control, Cong Mi Smart Warm Water Cup can achieve 40 ° C-65 ° C with a total of 6 sections of temperature control, which can be used to use warm water, brewing milk powder, heating milk, and brewing flower tea.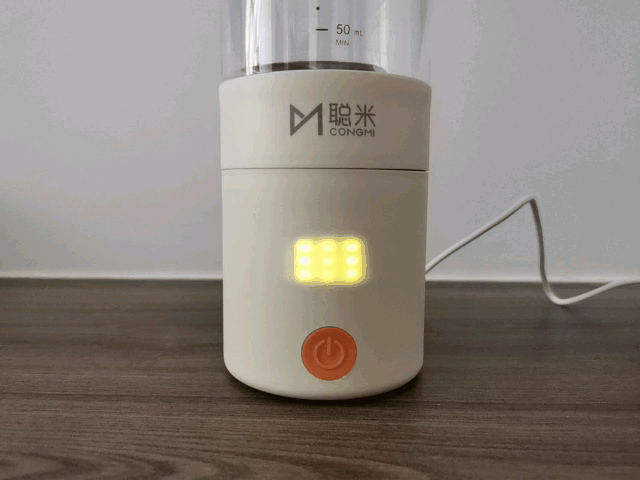 Cong Mi Smart Warm Water Cup has a built -in 5200mAh large -capacity battery. If it is simply used for insulation (40 ° C), it can last for up to 11 hours. At the same time, it can also be used as an emergency charging treasure, so in addition to its own charging port, there is an output interface that can charge other devices. The charging port is a common Type-C interface, and the output port is USB-A port. The current mainstream charging cables can be compatible. Because it does not support fast charging, and the battery capacity is large, the charging time is long, from 0 to 100, it takes nearly 4 hours.
As a portable warm water cup, in addition to the handle, it is also equipped with a detachable strap for easy carrying when traveling. The orange strap is matched with the khaki water cup, which is more fashionable.
Experience:
As mentioned earlier, the status of Congmi Smart Warm Water Cup is displayed as hidden. It is only displayed at work or charging. Let's take a look at the effect through a moving picture.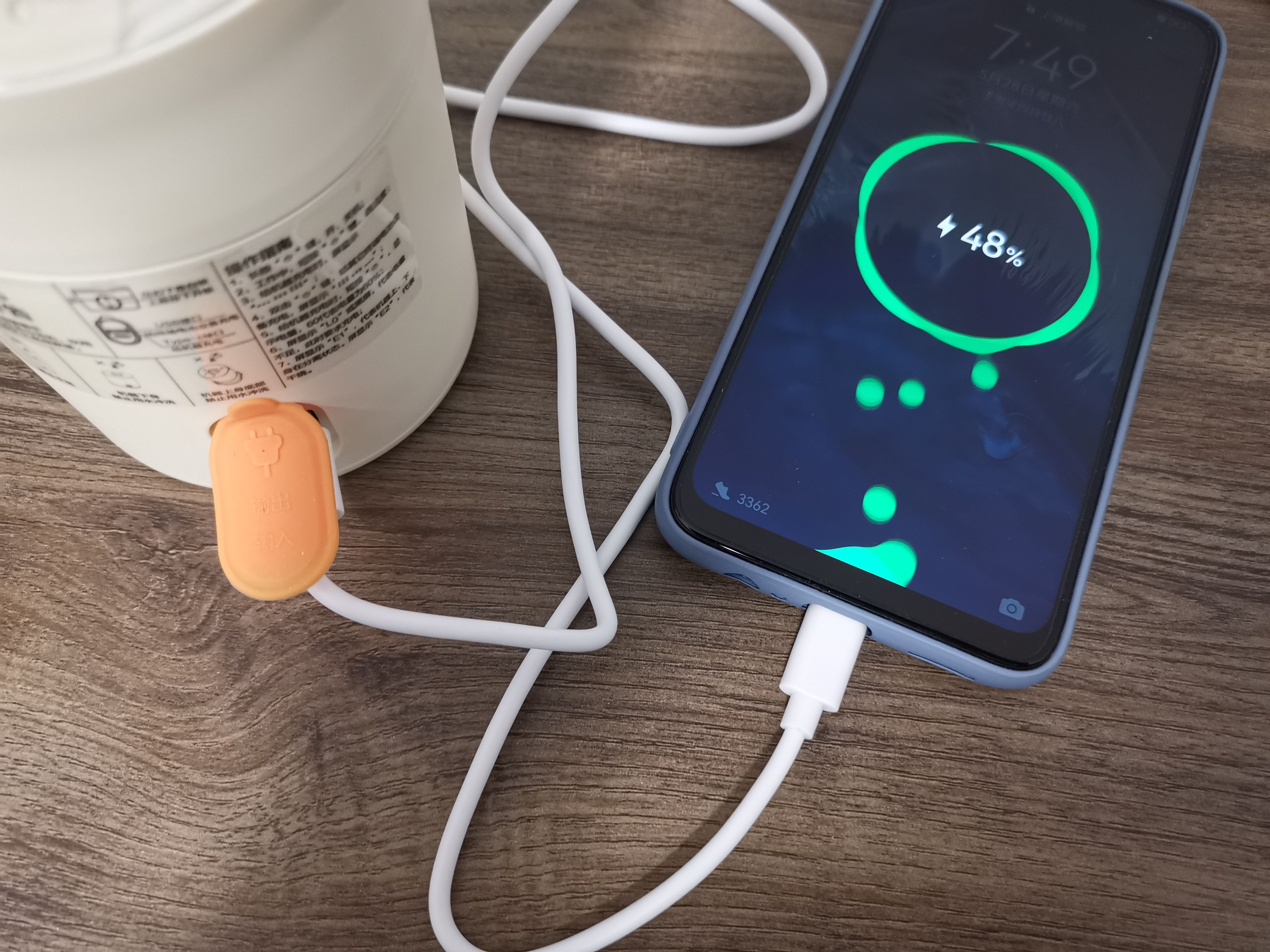 The output power of Cong Mi Smart Warm Water Cup heating base is 45W. In the full power state, heated cold water from room temperature (about 25 ° C) to 40 ° C, about 4 minutes. You can brew a glass of milk or heated a cup of milk.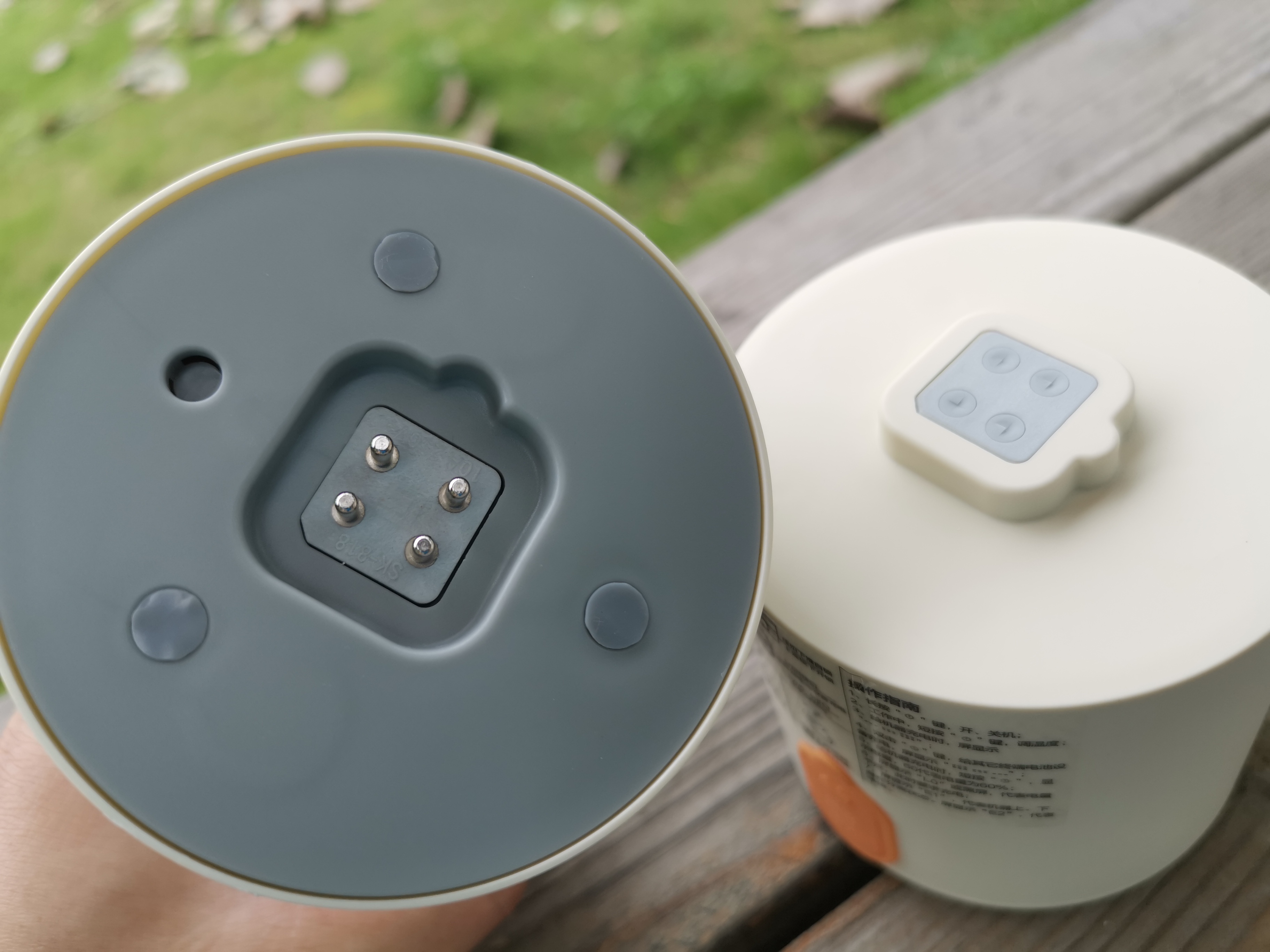 For families with children, don't be too convenient to travel. Don't worry about drinking without milk on the way, hungry baby. Cong Mi Smart Warm Water Cup adopts the Pastebaning method. When the set temperature is not 65 ° C and lasts more than 30 minutes, the effect of eliminating microorganisms such as bacteria can be achieved. 99.9%. Feeding baby milk can rest assured that you can rest assured.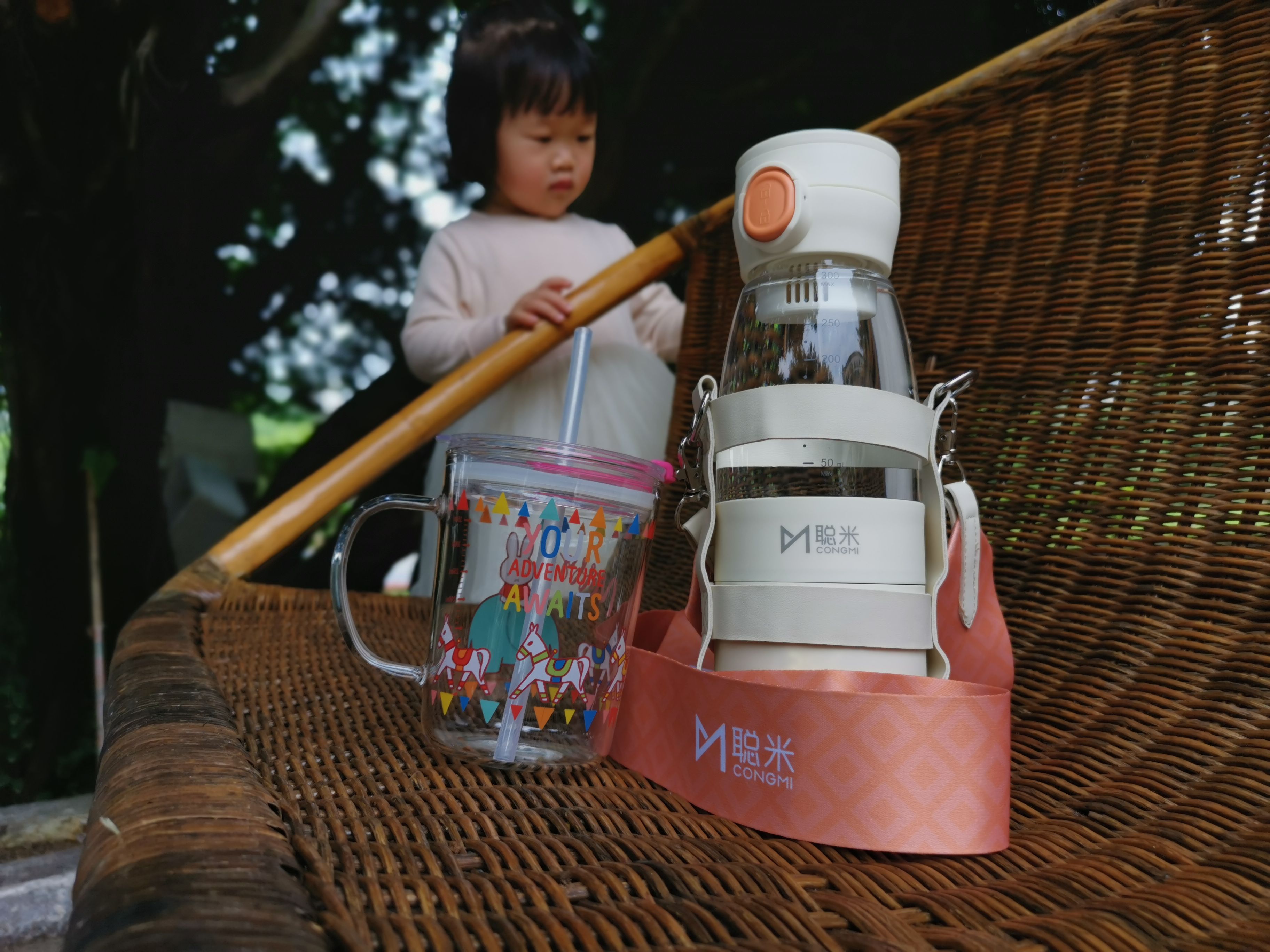 For adults, especially those who are accustomed to drinking hot (warm) water, especially in autumn and winter, can drink hot water and hot tea at any time, bringing a warmth to the tiredness and cold body of work.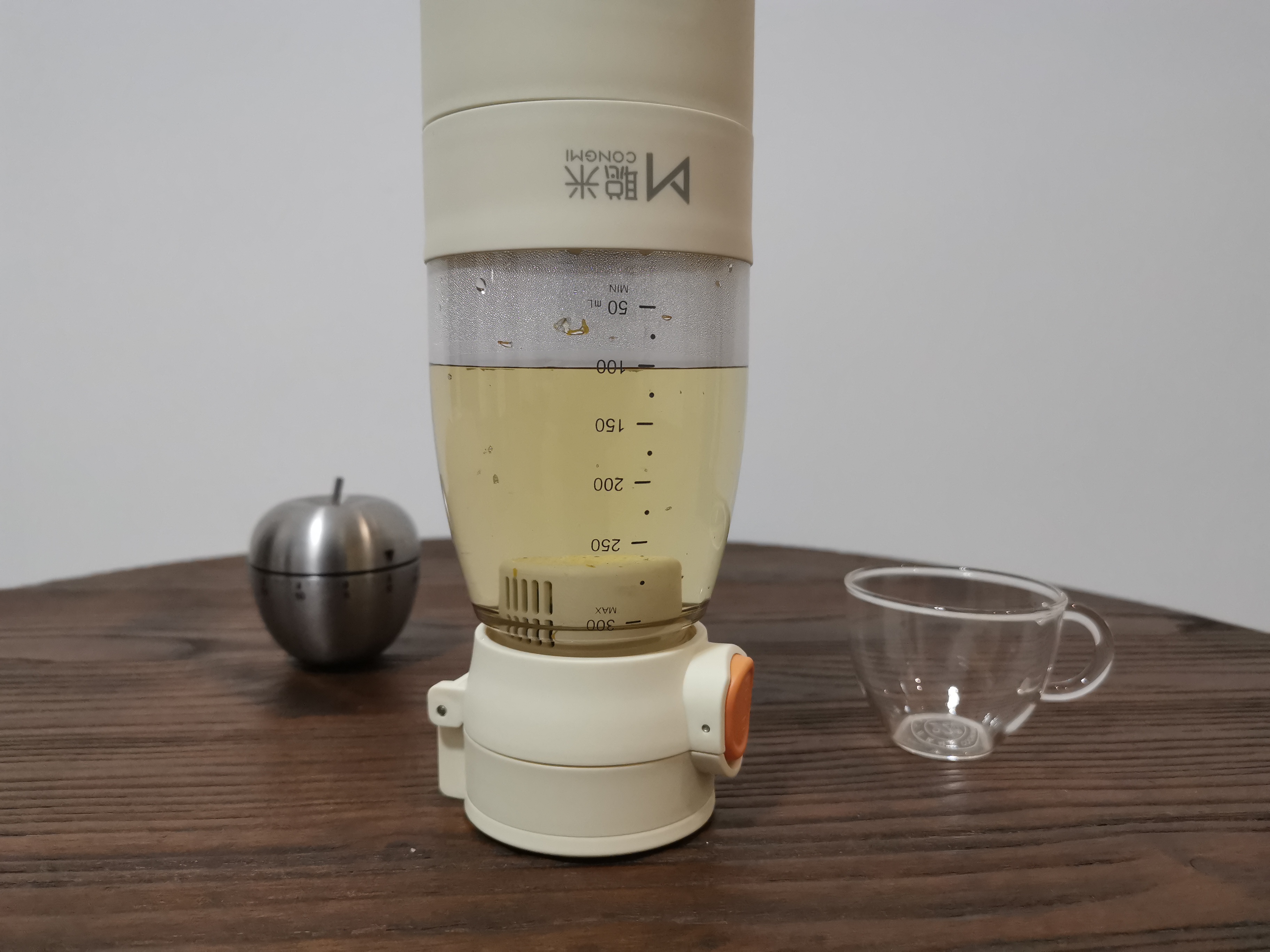 Modern people are inseparable from their mobile phones. They are most afraid that their mobile phones are out of power when they go out. At this time, the Cong Mi Smart Warm Water Cup can be transformed into a charging treasure to charge the mobile phone emergency.
Summarize:
Cong Mi Smart Warm Water Cup is used for a period of time. I personally satisfied, high power, fast heating speed; large -capacity batteries, short insulation time; one -click operation, easy to use; Emergency charging. For those who often go out and go out short -distance, this warm water cup can be heated and insulated. Charging a "cup" is done. What are you hesitant?
PS: The product comes from Yizhi Mushroom.