Look at the double children's clothing jacket for Qingyang design and production
Number: 15113 Maple Leaf
Product Name: Outdoor double soft and comfortable inner liner cotton jacket
Fabric Material: Polyester (Polyester) Libraries: Ultrafine Pan
color: blue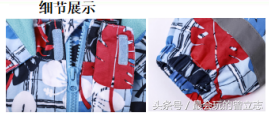 Size: 110 # -134 #
Product single price: 1-99 pieces 84 yuan 100-300 pieces 78 yuan 300 pieces or more 69 yuan
Simple style jacket, hood design, can wear thin, lower body, you have to match casual pants.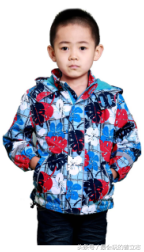 The litter is a superfine granule, soft and comfortable, winter climbing is not cold, great.
Beijing Qingyang Garment has been engaged in the garment industry for 13 years, tailor-made various jackets, work clothes, cultural shirts, suit, t-shirts, children's wear, etc., now more strive to build the company's brand effect, the company has Qing Ocean T-shirt, Qingyang Jacket, Qingyang Wind Clothing Jacket, Qingyang Work Service and so on.
Qingyang Garment is the autumn and winter work service made by Love Hanlong
Celebrate-made soft shell jacket
Qingyang Garment 2017 new casual jacket price scene has been launched
Qingyang Garment 2017 new jacket price scene online
Celebrate the Ocean Jacket God God Exported Street is also beautiful to win others
Qingyang clothing custom jacket away from the cottage goods